If you're planning to put your property on the market soon, it makes sense to do everything you can to secure the best possible asking price. In this guide, we cover everything, from choosing your estate agent to showing your property and negotiating the best possible sale price for your home. Read on to find out more.
Guide Contents
---
Getting ready to put your property on the market
Whether you've moving to a bigger home or you need to downsize, or you're moving for a new job or to be closer to family and friends, the thought of moving can be a daunting, especially when you have an existing a property to sell.
Whilst on average it takes around 9 weeks to sell a property, in many cases and particularly during these unstable economic times, it can often take much longer which can lead to a lot of uncertainty which can have a dramatic practical, psychological and emotional impact.
Take a look at our previous article which contains more tips that will help if you're planning to put your property on the market.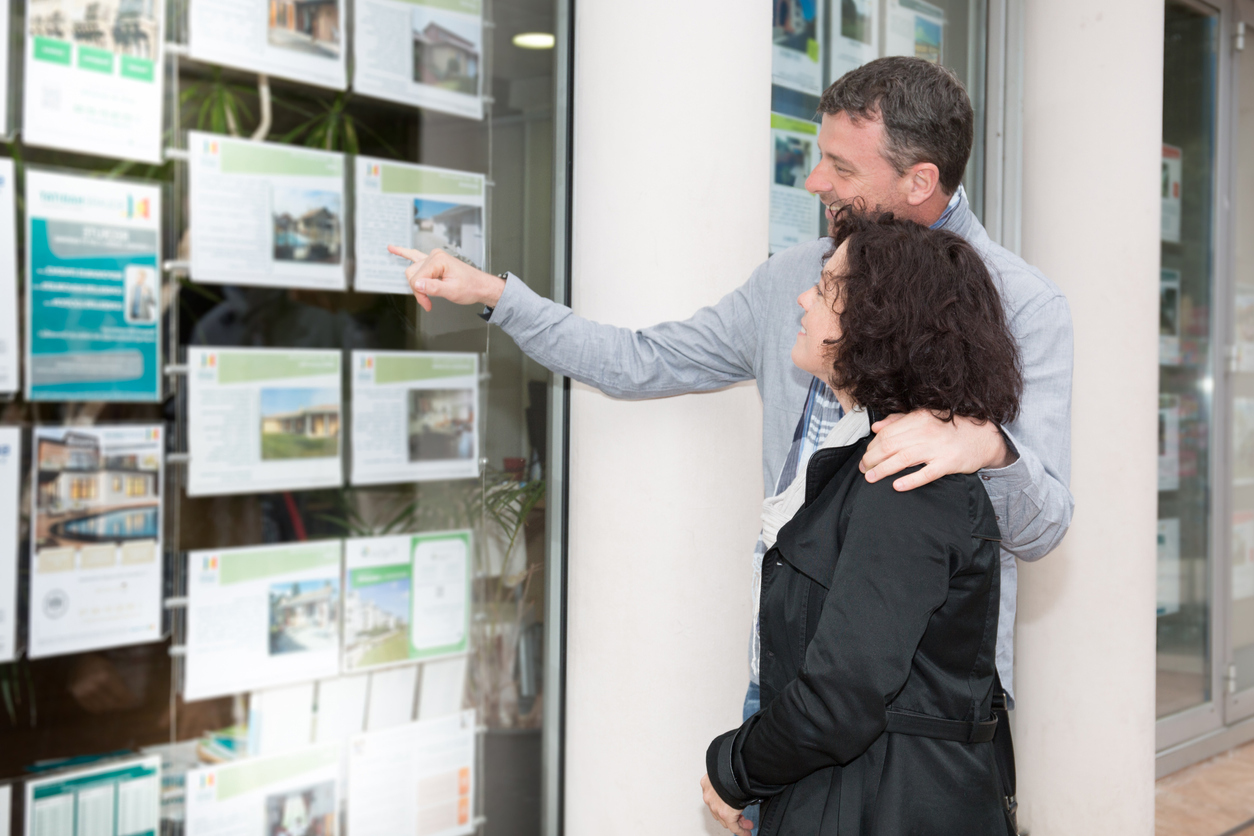 Just before you put your property on the market
One of the most important tasks is finding the best estate agent to list your property with. The fees you pay and the level of service you'll receive can differ significantly depending on which estate agent you choose, so when it comes to getting the best possible level of service, it pays to do some research.
Pay attention to the estate agents that other home owners in your area are choosing to list with. You might find that people are more likely to choose the same agents simply because neighbours have. Seeing a cluster of "for sale" boards from any one particular estate agent can drive a phenomenon known as social proof. It's likely that seeing several neighbours listing with the same estate agent can make others feel like they must be the best choice, making them more likely to copy the actions of others.
Whilst you might be tempted to assume that an estate agent that appears popular in your local area is going to be the best choice for you, that's not always the case. It still pays to do some research into the alternatives. These days there are an increasing number of options, so if you don't want to use a traditional high street estate agent, you could instead choose to use an online-only estate agent or even list your property privately yourself.
Vital considerations when choosing who to list your property with
Online-only estate agents will often benefit from having lower overheads, without the need to maintain expensive high-street shop fronts. These lower overheads can often translate to lower fees.
Some estate agents may charge an up-front fee to list your property, whereas others may only require payment on sale. This is critical to consider as you'll need to choose an option that works for your finances.
Consider a no-sale, no-fee estate agent which means you won't end up out of pocket should your property fail to sell.
Think about fees or charging structures, whether you're going to use a fixed-fee service or whether you'll have to pay a percentage of the sale price to your estate agent.
Although the conveyancing process contains certain steps and will typically take a set minimum amount of time to complete, some online services claim to be more efficient and focused on getting the process completed as fast as possible.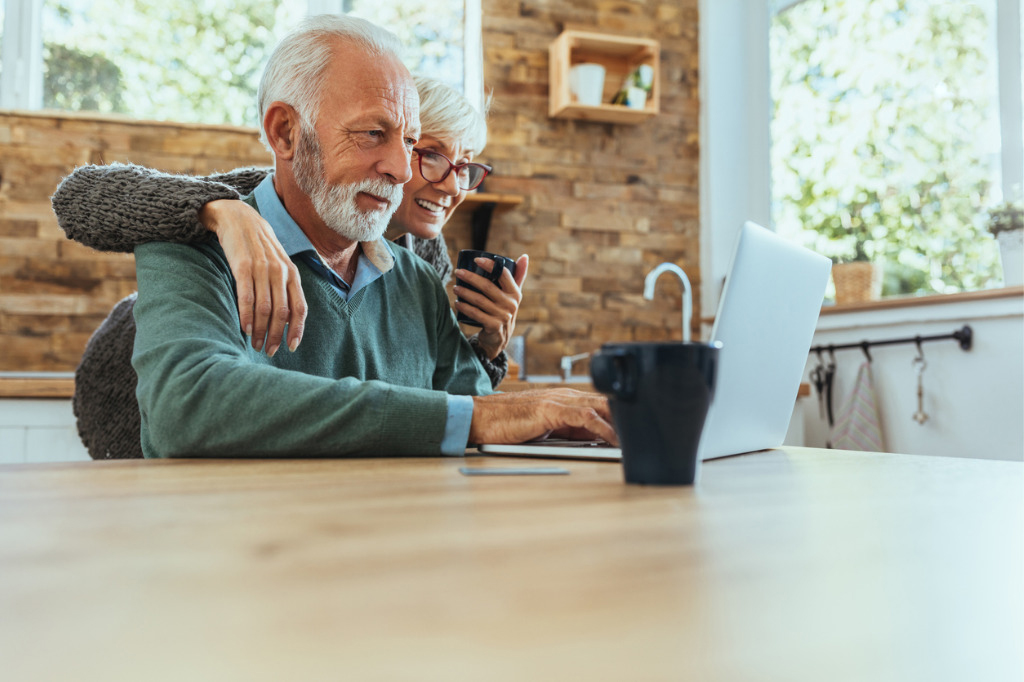 Once you've identified all of your options, make a shortlist and then weigh up the pros and cons of each to help you make a decision. There's no denying that the vast majority of people still opt to choose a traditional high-street estate agent as for many, having the ability to speak face to face with someone and as many methods of contact open to them as possible, makes for the most attractive and most reassuring option.
So if you are choosing a traditional estate agent, you'll need to decide which one you're going to use. Have a look online and in your local newspaper to get an idea of the listings that your shortlisted estate agents place and pay particular attention to the quality of photos. When you talk to a prospective estate agent try to find out the following;
Will they allow you to do a dual listing, allowing you to hedge your bets by listing with more than one estate agent at the same time?
Do they provide a no-sale, no-fee pricing structure?
Will they be on hand to conduct viewings once your property is on the market?
What methods do they use to market properties on their books? For example, almost every high street estate agent will have multiple marketing methods open to them, from well-known, high traffic listing sites like RightMove through to listings in the local press and in their own window.
Find out how long on average it takes them to sell a property on their books.
Pricing and listing your property
We all want to make money on our property, and whilst house prices generally appreciate over time, there could be factors that make house prices stagnate or even drop slightly. The recent flooding we've been seeing here in the UK, for example, can have a big impact on the desirability and indeed on the ability for people to get a mortgage on properties in areas with a greater potential to flood, so being aware of market conditions and environmental influence is critical.
To get a true understanding of what your property is worth, even before you seek out a formal valuation, it makes sense to have some idea of the value of your property. To get started, take a look at what similar properties in your area are on sale for and you can use quick online valuation tools too that will give you a rough idea of the value of your home.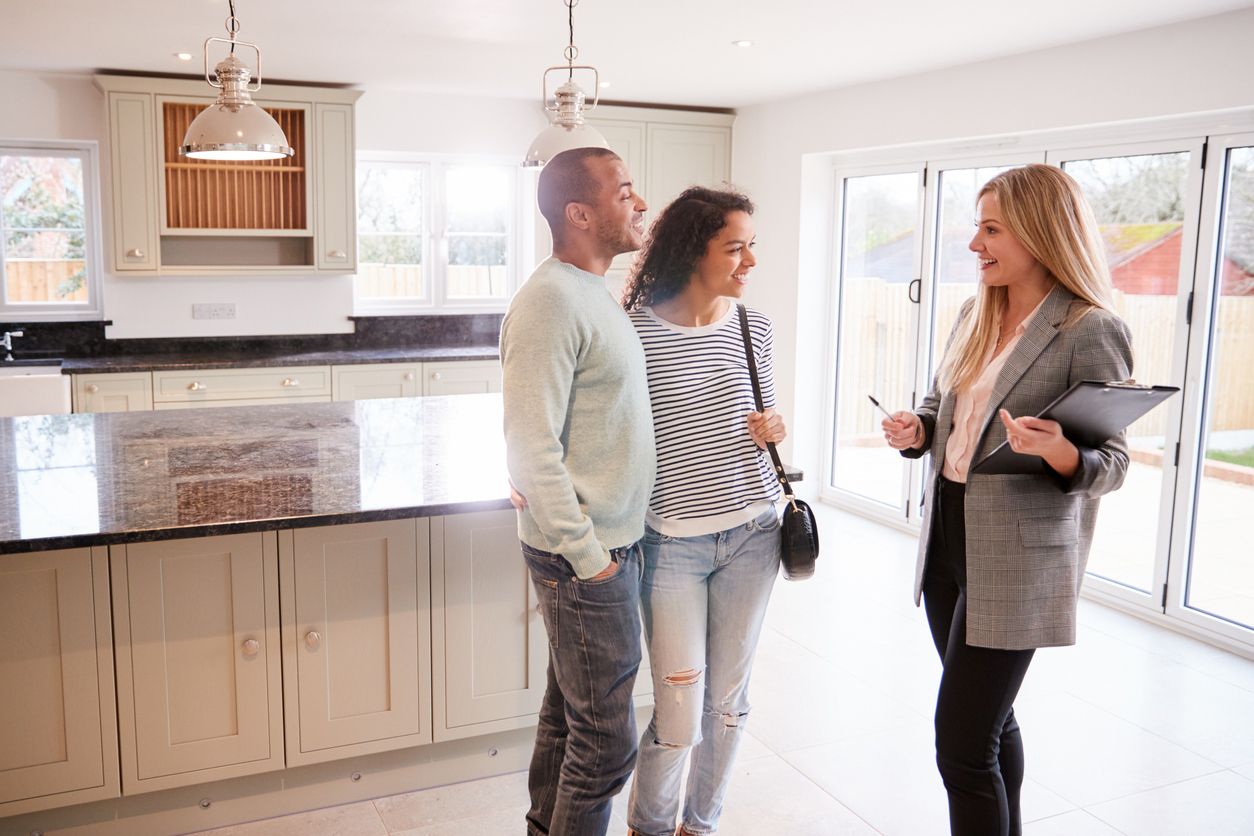 Once you have an idea of what your property is worth, it's time to seek out a formal valuation with your chosen estate agent. Get at least 2 valuations though as you may find that some agents will be keener to price for a quick sale and will give you a valuation on the lower side, whilst others will slightly inflate the price with the hope of tempting you to list with them.
If you have multiple valuations that are very similar then you'd do well to list at that price, but if you get a low and a high valuation, opt for somewhere in between the two as you don't want to make the mistake of pricing yourself out of the market. At the same time, you don't want to price your property below its true market value, unless it is really critical that you secure a sale as fast as possible.
If selling quickly is a priority for you, take a look at our article on how to sell your home faster.
Showing Your Property
Once you've decided on how you're going to list your property, it's time to start the process of getting your home in order ready for photographs and later, for viewings. How you show your home is key to helping you secure an offer and more importantly, an offer as close to your asking price as possible.
The first step in the process is decluttering your home. The aim of this is to make your home look as spacious as possible. A home full of clutter can make it look like you don't have enough room in the house to store things away tidily, which can act as a red flag as this may signal to buyers that the home isn't spacious enough. As well as clearing out the clutter make sure that you give your home a thorough clean and tidy.
Try to look at your home objectively and see it the way a potential buyer will see it. When you live in a home it's easy to stop noticing any imperfections, those little unfinished DIY jobs or the less than perfect finish of some completed jobs – these are all things that buyers will pick up on, so now is a great time to get your home in order and make sure it's looking as good as possible before photographs are taken and the viewings commence.
Remember that first impressions count, so before your first viewings, ensure you check the following;
Check the condition of grout between tiles and seals around baths, sinks and showers.
Clean all work surfaces, windows and mirrors.
Dust and polish all surfaces, ornaments etc.
Tidy inside airing cupboards, wardrobes and any other fitted storage.
Get rid of clutter. Sure, you don't need to depersonalise and remove all signs of family life, but excessive clutter can make rooms appear much less attractive and spacious.
Make sure there are no fixtures or fittings that are broken, cracked or dirty.
Make sure that the entrance to your home is neat and tidy and that outdoor spaces look tidy and well cared for.
Think about accessorising and staging your home as attractively as possible.
Pay attention to how your home smells, particularly if you have dogs as such smells can really put buyers off when it's time to view your property.
Finally, as well as ensuring your home is clean, tidy and clutter-free, it's worth making sure that you get plans for your home drawn up. Properties up for sale with floorplans are said by RightMove to attract more interest than properties that don't. In fact, in research, 20% of people said they wouldn't be interested in a house that didn't have floorplans, so as well as good quality photos of your home that show off all key rooms and outside spaces, make sure you don't forget those floorplans!
Don't miss our article 10 Quick Ways To Spruce Up Your Garden Before Putting Your Property Up For Sale.
Driving a hard bargain
Once your property is on the market you should get a steady stream of viewers which should lead to securing that all-important offer. So how should you respond when you receive an offer that might not be quite what you were hoping for?
Remember, that as the seller you retain a good degree of power in the process, but DO be prepared to enter into negotiations, otherwise, you risk losing the offer and depending on the time of year and buoyancy of the market, you could find it takes a substantial amount of time to attract another offer, which could be just as low or even worse!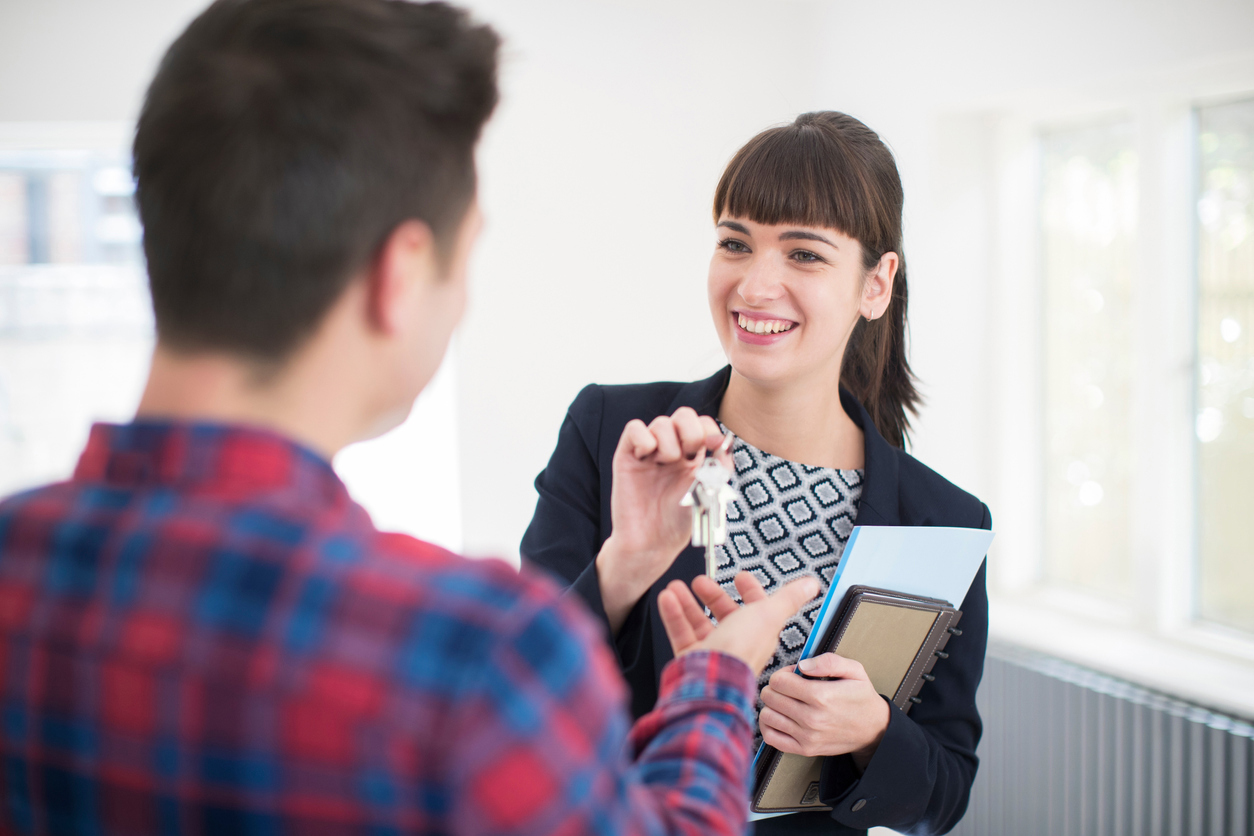 Keep a cool head, and take time to consider all reasonable offers instead of being tempting to simply outright reject them. A first offer is almost always going to be on the low side. Sellers desperate for a fast sale might well accept an offer that's significantly lower than the asking price, but most will want to enter into negotiations to try and get the offer price improved.
It's quite typical for a first offer to be rejected and if you do this, go back to the seller and give them a clearer idea of the minimum offer that you're really going to consider. This can save a lot of uncertainty and time and effectively cuts to the chase. Go back to your prospective buyer and let them know you are expecting offers over a certain minimum amount.
When a prospective buyer makes a "best and final offer" that signals that they are not willing to go any higher and continuing negotiations past this point is likely to prove unfruitful.
The negotiation stage can be nerve-wracking for everyone involved, but don't be tempted to fold and give in. If the market is sluggish however you'll do well to take advice from your estate agent and use their insight to inform how you respond to the offers that you do receive as you might need to show some flexibility in order to get your property sold.
Preparing for the move
After you've accepted an offer that you're happy with, it's time to turn your thoughts to the next stage in the process, and that means starting to prepare for moving day!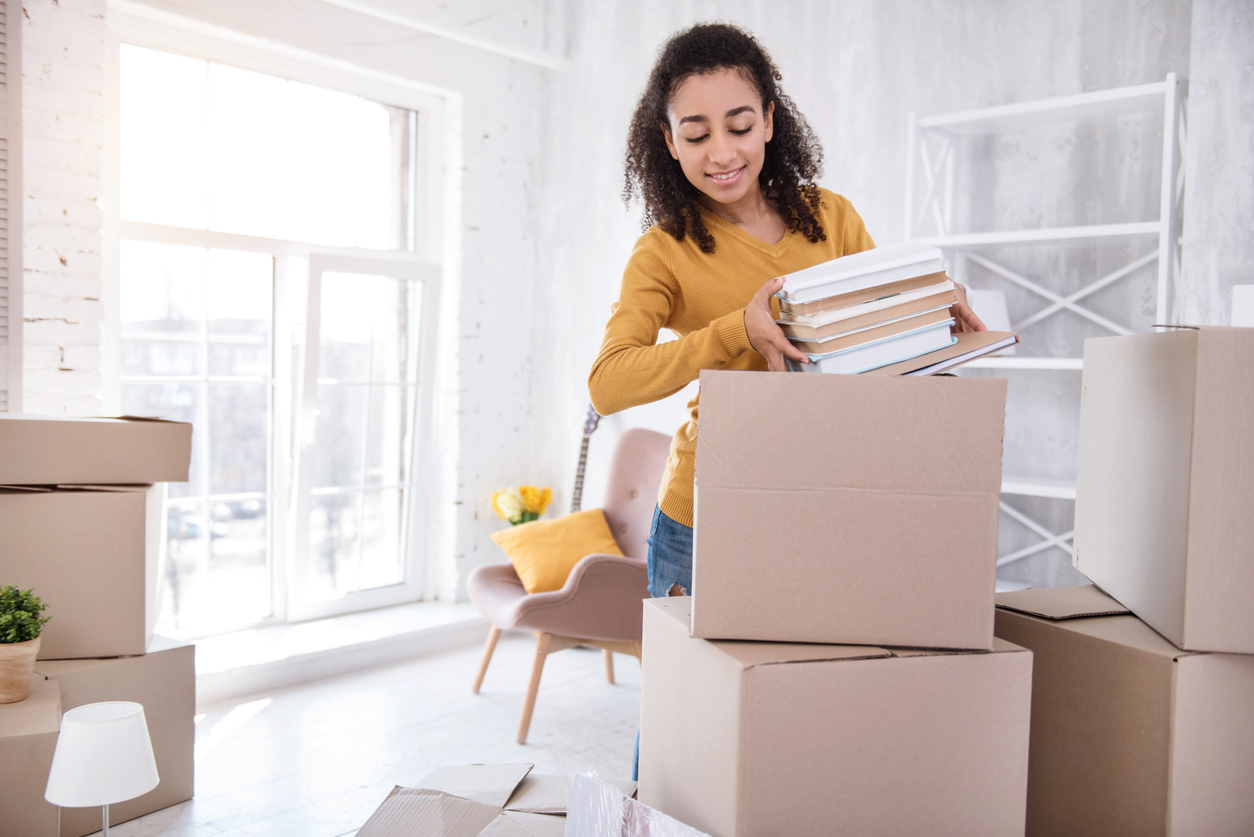 Once you've accepted an offer on your property things can move pretty fast so whilst you're waiting for completion to take place it's the ideal time to get ready for the move. You'll have probably already done a good amount of decluttering before you showed your property, so now is the time to redouble your efforts. There's no point paying to move things you no longer need or want, so once you've streamlined your belongings, you can start the process of packing.
In the run-up to the move you can get a good head start by beginning the process of clearing out areas like the spare room, attic, garage and shed. It's safe to start packing things you're unlikely to need in the immediate future, for example, if you're moving during summer, you could begin to pack away things like Christmas decorations, winter bedding and clothing and so on.
However you tackle the early stages of packing, make sure that you label boxes so if you do pack away something that you later need, you'll be able to locate it without having to hunt through endless boxes! The benefit of starting sooner rather than later however means you're effectively cutting down on the volume of work you'll need to do closer to your moving date. For families in particular who are likely to have a lot of belongings, doing it little by little really can make a big difference. Try to commit to a few hours each week, and it will give you a great head-start, giving you less to do in the weeks immediately before you move.
What to start doing once you've accepted an offer;
Make sure you take your property off the market; buyers get understandably twitching and gazumping does happen, so to avoid jitters in your buyers, ensure you withdraw your property from the market as soon as you can after accepting their offer.
Start collecting boxes and packaging materials or thinking about hiring crates.
Make sure you move quickly in terms of instructions and completing paperwork to avoid delays in completion.
Contact removals companies for quotes and to get an idea of their availability once you have some idea bout timescales.
Make a to-do list that details everything you need to sort out relating to your move, as well as a list of all of the services that you'll need to cancel, switch or arrange when you do move.
Think about a moving day essentials box and start putting things away ready for moving day.
Get measurements for your new property and starting thinking about any additional or new furniture or appliances you'll need in your new home.
Think about the new area you're moving to and get to know it, find out what services are there, where the local supermarket is and so on.
Whatever you do, take a deep breath and congratulate yourself. The toughest bit is over, your property is sold, so now it's just a case of completing and making the move. We've got heaps of tips that will help you in both the run-up to moving day and after your move and don't forget, we have a huge selection of moving crates and packaging supplies available to help you with your move.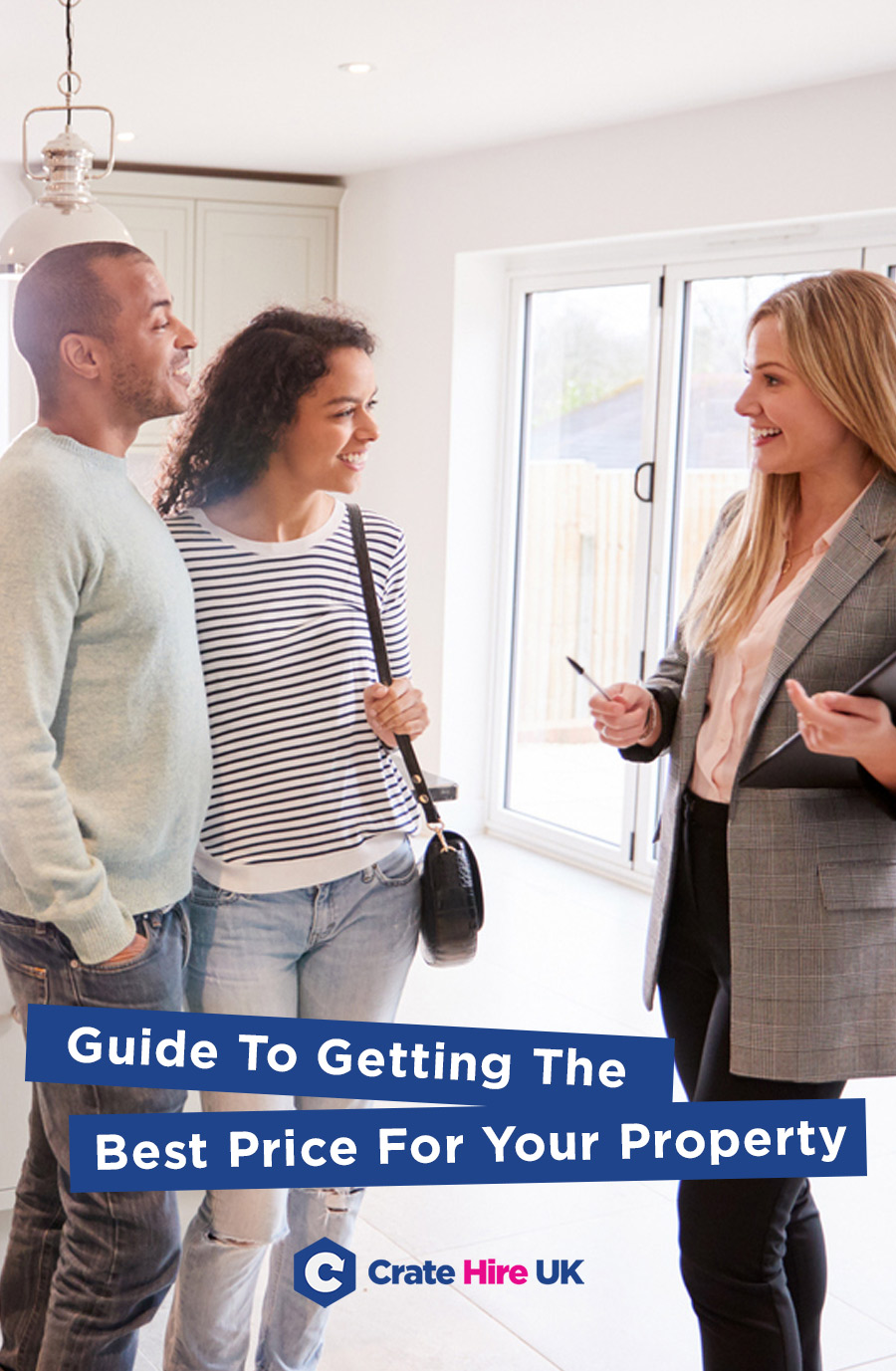 For tips and information on all things moving related, follow us on
Facebook, Linkedin, Twitter or Pinterest