Selling your property as fast as possible is a priority for most sellers, and whilst on average it takes 42 days to sell a house, in some cases it can take far longer and properties spending 6 months to well over a year on the market is not uncommon. This doesn't mean that your property is un-saleable, but it does mean that something could be putting potential buyers off. Read on to find out the possible reasons why your house isn't selling.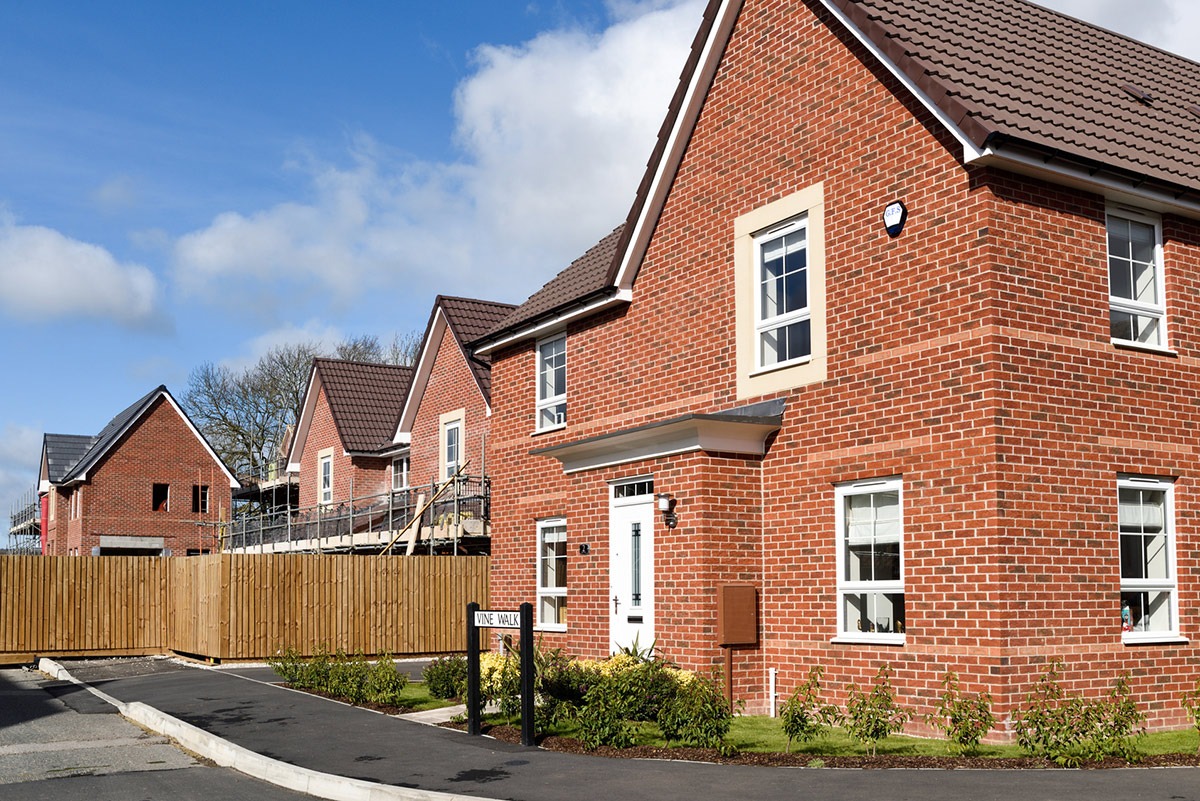 1. Poor State of Repair
When you live in a property day after day, year after year it's easy to stop seeing all of those little things that need attention. From yellowing gloss paintwork and grotty grout to cracks in walls or grubby carptets, potential buyers will be highly primed to pick up on anything that's less than pefect.
Whilst normal wear and tear in a family home is to be expected of course, stained carpets, kitchens with broken cabinets or broken tiles in bathrooms will all feel like a lot of hassle to a potential buyer who is likely to be looking for a property they won't need to do much work on and can move straight in to.
If a buyer is prepared to do work, remember then they will expect this to be reflected in the asking price. So if you're getting viewings, but not securing offers, it could be that the state of repair isn't reflected by the asking price.
2. Lacking in Kerb Appeal
When it comes to presenting your property first impressions matter, and the very fist glimpse of a property that prospective buyers have should give them a positive feeling.
Any signs of neglect will result in an instant negative vibe, and once there, even subconciously, it can drastically impact your chances of getting that all important offer.
If your property has been languishing on the market for some time, think about what your home looks like to a buyer as they park up and knock on your front door and remember that potential buyers are likely to be less forgiving and hyper critical – afterall, a house purcahse is a huge investment and they will want to feel like they are buying a well cared for and well maintained property.
Take a critical look at your property and try to see all the potential flaws; overgrown bushes, excessive weeds, long grass, rubbish, flaking paint, broken drain pipes, a rusted gate, broken fences and so on can all have a negative effect on the perception of buyers. Find out more about how important kerb appeal is.
3. Economic Factors
The housing economy can be turbulent, but tends to be fairly stable over the short term. In times of economic uncertainty like recessions, the property market slumps and demand can drop rapidly, drastically reducing your pool of potential buyers.
Whilst there is little you can do about the wider housing economy, apart from staying put and riding out a trough, you may need to be more flexible in terms of your asking price to stand any chance of attracting buyers.
Being aware of recent changes, for example changes to stamp duty makes sense too, as this may impact who you market, and therfore stage your home for.
4. Getting The Pricing Wrong
One of the most common mistakes sellers make is pricing themselves out of the market. You love your home, we get it, and of course you want to get the best possible price but pricing your property beyond the local ceiling price is a big mistake that will either raise expectations and potentially lead to disappointment and no offers, or it will make people avoid the property all together and you'll struggle even to get viewings.
Be realistic about your pricing and get a range of property valuations before you decide what you'll put your property on the market at, and don't be too stubborn. Of course exceptionally low offers should be rejected, but there's always room for negotation so make sure you're prepared to negotiate on price at least a little bit.
Being prepared to take just £1,000 off the asking price for example, could make a huge difference to a cash strapped first time buyer.
5. Modernisation is Needed
It's a given that most buyers (primarily those who aren't buying to let or looking for a refurbishment project) will expect modern basics to be in place. These include central heating, wall and attic insulation and double glazing.
Other desireables high up on most buyers' lists include a modern kitchen and bathroom. So if you are selling an older property that hasn't been modernised, or has a very outdated interior or awkward layout, this is bound to put buyers off.
If this is the case you'll need to ensure your property is priced to reflect the work that needs doing to bring the property up to date.
6. Poor Quality Photos & Missing Floorplans
Resarch from Rightmove showed that 1 in 5 buyers said they wouldn't be interested in a house that didn't have floorplans. Floorplans allow potential buyers to see the flow of your property and also enables them to envisage where their existing furniture will fit.
Poor quaity photos will also put buyers off, so when your house goes up on the market, make sure you're happy with the photos and don't just assume your estate agent has done a good job!
The quality of photography can vary greatly, and rooms should always be photographed in natural daylight where possible and make sure too that you have photographs show all key rooms in the house, especially bathrooms and the kitchen and don't forget outside spaces.
A good garden and patio are great selling points as are garages, so if your house isn't selling, it's worth taking another look at your listing to ensure the photos are up to scratch and include a floor plan.
7. Your Property Is Leasehold
There's been a lot of talk in the press recently about the pitfalls of leasehold properties compared to freehold and whilst for many years new builds have typically been sold on a leasehold basis, thanks to negative press and fears over escalating ground rent costs, freehold properties remain a more attractive option to buyers.
If your property is leasehold then there's not much you can do, and if there are less than around 70 years left on the leasehold, you may find it makes the property even less attractive to buyers. If this applies to you, then you may want to seek legal advice from a specailist property solicitor to explore what options you have.
For tips and information on all things moving related, follow us on
Facebook, Linkedin, Twitter or Pinterest