When it comes to selling a property, you'll face a large and daunting 'to-do' list, packed full of everything from securing schooling or employment in a new area, making financial arrangements, finding a new home right through to the stressful task of putting your home on the market and actually selling it. But when speed is of the essence, how can you make sure you sell your home as fast as possible? Read on for our top tips.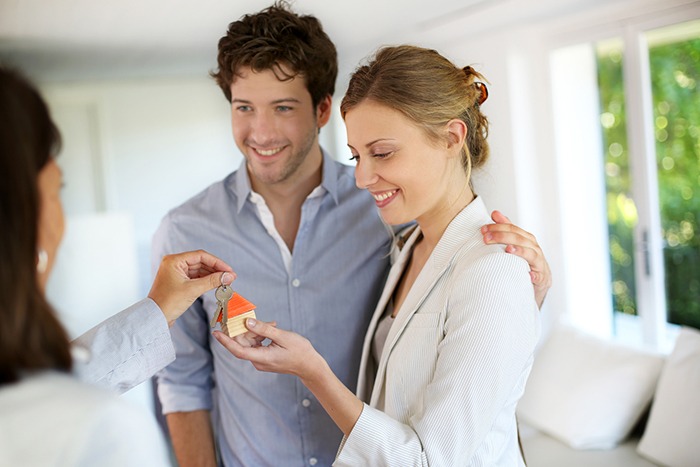 On Friday 28th February 2014, a report from the Nationwide showed that the average price of a home was 9.4% higher than a year ago, the biggest increase since 2010, whilst first time buyer numbers are thought to be up by a third.
More people are putting their houses on the market and more people are competing to buy those properties. With so much competition, it's critical that your home stands out from the rest and creates a strong first impression, something that we've discussed previously in our article The Importance of Kerb Appeal.
Sometimes though attracting prospective buyers and making a sale just isn't enough. Perhaps a change in personal circumstances or in your professional life means you need to move pronto. Perhaps you've just had enough and need a change of scene to happen sooner rather than later. Whatever your reasons for wanting to sell your home quickly, no one wants their house languishing on the market for months or even years.
5 Tips To Help You Sell Your Property Faster
1. Present your home in its best light
This goes without saying and means taking care of the obvious things like making sure your home is clean, tidy and in a good general state of repair, through to the not so obvious things like planting a welcoming hanging basket, painting your fence and getting rid of manky smelly pet bedding.
It's easy to ignore or overlook any superficial flaws your property has, but you can rest assured that prospective buyers will be hyper-alert and will spot any niggles. Appraise your home from their point of view, what looks slightly tatty? How does it smell? Does your home look cluttered? Remember a cluttered house indicates to buyers that the property simply isn't big enough or have enough storage for its inhabitants, a negative message you want to avoid sending at all costs!
For more advice on how to present your home, take a look at Tips To Help You Declutter Before You Move.
2. Consider listing with multiple estate agents
Listing with more than one agent is a great way of increasing the reach of your property. The theory is that your home will end up in front of more prospective buyers, giving you a better chance of a fast sale. It also gives competing estate agents more incentive to pull their fingers out and get you more viewings than the other agency.
Do remember however that at a local level this is likely to have some effect, but generally instead of walking into an estate agents office or looking at the local paper, people these days will go to a property aggregation website like Zoopla or Prime Location, in which case given the right search criteria, they'll see your property anyway.
3. Offer a buyer incentive
Offer something to any buyer who is able to make an offer and complete quickly. Selling your property to first-time buyers with finance in place, cash buyers or those who aren't part of a chain all increase your chances of shifting your property quicker.
As far as incentives go, it's best to think in terms of fixtures, fittings and appliances. Perhaps you've got a brand new fitted dishwasher and washing machine you were planning to take with you? Offer to include them (or anything else the buyer might have expressed an interest in), in return for a quick sale.
4. Try using an online service
Whilst selling your home will typically take around 8 to 12 weeks, it's very common for it to take longer, especially if you're struggling to attract buyers in a sluggish or highly competitive market. You can help speed up the process and even save on conveyancing costs if you use an online conveyancing service.
Alternatively, to secure a sale quickly, you could consider using a service like We Buy Any House who will make you a fair offer and can take your property off your hands more quickly than waiting to find a buyer.
5. Be ready
Make sure that all appropriate paperwork, from your deeds through to Energy Performance Certificate and ensure that your finances are in place to enable you to accept and act on an offer as quickly as possible. Did you too that know that when it comes to floorplans,  you're likely to attract more potential buyers if you have a floor plan for your property rather than just the usual property photos?
Try and have a new property lined up and ready and make sure you've done everything necessary to expedite the sale process.
For more advice on selling your home, take a look at our Step by Step Guide to Selling Your Home.
For tips and information on all things moving related, follow us on
Facebook, Linkedin or Twitter