Rent a Crate - Complete Guide To Moving Crate Rental and Packaging

Guide Contents

Moving home can be an extremely stressful time for all and if you have ever moved before you'll know that all too well! There are lots of things to plan and organise to make sure your home move goes as smoothly as possible and even with the very best of planning and organisational skills, it can feel like a daunting task.
We've put our extensive knowledge about moving home to good use and have written lots of useful guides, including things like advice on the first and last things you should pack as well as the ultimate list of moving tips and hacks to name but a few!
When it comes to moving, many people will automatically think cardboard boxes, but cardboard boxes need to be constructed first and taped across the bottom to ensure they are secure, followed by tape over the top once packed. This all takes extra time and makes the task of packing even more time-consuming! A simple solution involves switching from cardboard boxes to sturdy plastic crates.
Plastic crates are reusable and they are also much sturdier and more practical too. In fact, we estimate that plastic moving crates are up to 5 times quicker than traditional cardboard boxes. I mean, we're not knocking cardboard, we do sell cardboard moving boxes too, and they can be really useful, but when it comes to saving time and in terms of practicality, plastic moving crates are worth considering.
Choose to have them delivered to your home or place of work, and we'll pick them up again when you've finished with them, or you can opt to visit one of our nationwide depots to pick up your crates and drop them off again, which will save you money too.
Boxes and Packaging Delivered Straight To Your Door
Our online shop stocks a wide range of boxes, crates and packaging supplies that can be either rented or bought online and delivered direct to your door, so that's one less thing you'll need to worry about!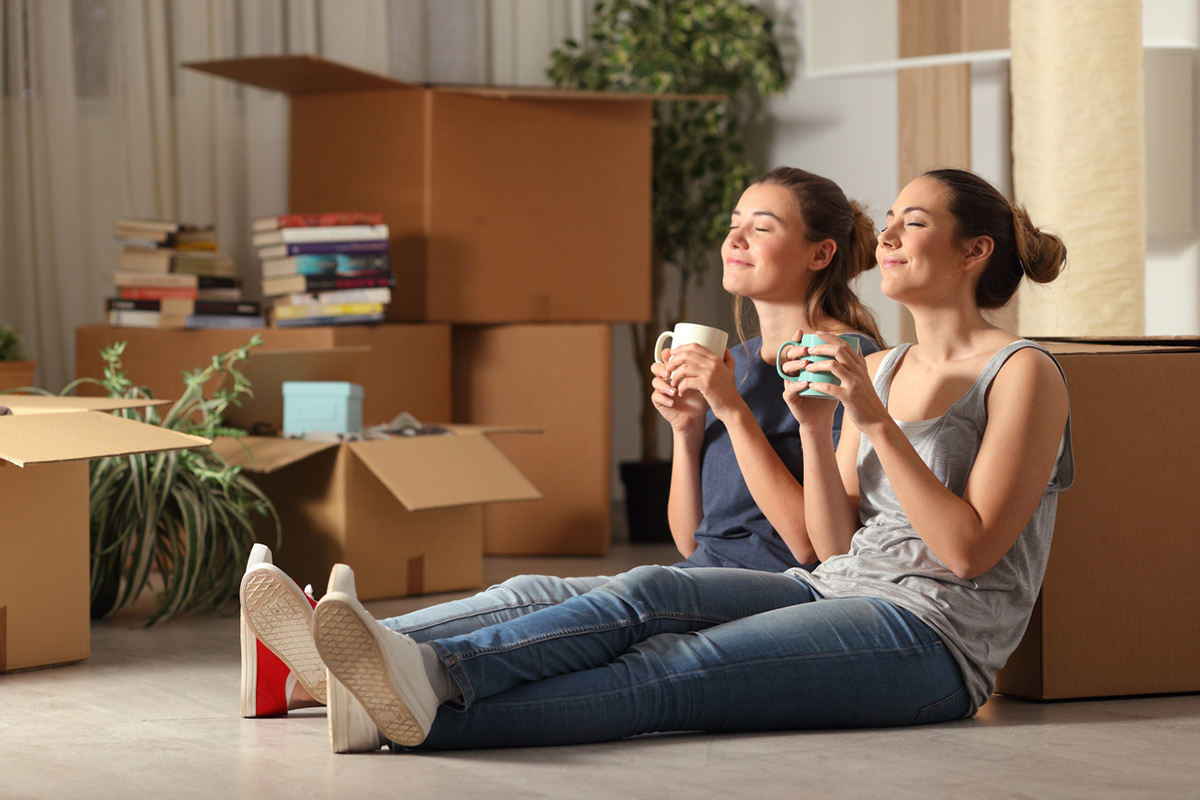 Our many years of experience of helping people to move house has taught us a thing or two about moving and we know just want equipment is essential for moving home or office and can also offer you advice on how many and what type of crates and handling equipment you'll need for your move.
Our Range of Moving Crates & Boxes
We offer a choice of 8 different types and sizes of plastic moving crates to help move your home efficiently. The following crates can all be booked online in advance or for next day delivery.
Personal Moving Crate - CH1
This is our smallest moving crate and is extremely handy to securely move or store small valuable personal items when moving home. Due to its small size you can easily carry the crate when full and keep it close by if needed. Our personal crate has an attached lid, which can be closed and secured when full.
Medium Moving Crate - CH2
Our stair crate is a perfect plastic moving crate for carrying up and down stairs when full or empty. Our CH2 is specifically designed for easy handling when carrying up and down stairs and can be secured using the integrated attached lid.
Standard Moving Crate - CH3
Our standard moving crate is perfect for most house moves, giving you ample space to move or store most household items. The CH3 is our most popular crate by far and provides great protection when relocating your home.
Unlidded Standard Moving Crate - CHA3
Our unlidded standard hire crate is the same size as our CH3 and provides the house mover with ample flexibility when packing. If you do not need to secure your crate or need it to be weather-proof then the CHA3 could be the perfect fit for moving your home.
Unlidded Long Moving Crate - CHA6
Our unlidded long moving crate is fantastic for moving your home office as it gives ample room to move files and folders and other documents. If you do not need to secure the contents of the crate then the CHA6 will be perfect to move your home office.
Lidded Long Moving Crate - CH6
If you are moving your home office and need to make sure the items you are moving are secure and protected from the weather our lidded long moving crate will allow you to move your files and folders with ease. The attached integrated crate lid allows you to safely secure and protect your items when moving house.
IT Server Moving Crate - ITC1
If you have a large computer to move including monitor from your home office, our IT server crate gives you ample room to move your computer system in one go. When you have packed your computer crate you can easily secure the attached lid ready for your move.
IT Computer Moving Crate - ITC2
Our computer crate is perfect for moving most home pc's and computers to your new home. The computer crate has been specifically designed to safely move your pc including a flat screen monitor up to 21". The integrated lid allows you to easily secure the crate when in transit or storage.
All of our crates are environmentally friendly and are made with you in mind
Cardboard Moving Boxes and Removals Packaging
Crate Hire UK also provides affordable strong removal cardboard boxes and packaging for moving house, including bubble wrap rolls, keyboard protection bags, anti-static monitor protectors, wardrobe cartons, strong packing tape, blankets, packing paper and webbing. So if you require an alternative to plastic home moving crates or in addition to renting crates we can deliver straight to your door. All of our house moving packaging is delivered within 24 hours to anywhere in the UK.
Our online packaging store makes it easy to buy house moving packaging. For more information, please view our full range of removals packaging.
Buying Cardboard Moving Boxes
The following house moving packaging can be found in our moving box packages, which can be purchased on the website or over the phone:
Standard House Moving Box CPC-6
Our standard cardboard moving box has been manufactured to help you pack, store and move your household items efficiently. Our heavy-duty moving boxes measure 18 x 13 x 13 inches and are made from double walled correx cardboard to ensure added strength when moving your home. The boxes are resistant to moisture and provide general weather protection when needed.
They arrive flat packed and need to be assembled to be able to start packing them. This can be done easily by using our brown packing adhesive PVC tape to fasten the packing boxes once built.
The cardboard moving boxes are ideal for moving most house items and can be stacked on top of each other when full to utilise valuable space. When you have finished using them you can easily collapse the boxes to reuse or recycle.
Large House Moving Box CPC-2
Our larger house moving boxes are ideal for moving larger lighter household items in an efficient manner. The double walled cardboard moving boxes measure 18 x 18 x 20 inches providing ample space for packing.
Just with our standard moving boxes the PC-2's arrive flat packed and need to be assembled for use. Once assembled the packing boxes can be stacked on top of each other when full and collapsed easily when empty to recycle or reuse again.
Wardrobe Moving Boxes
Our standard wardrobe moving boxes are ideal for moving the contents of a wardrobe without the need to remove hangers or fold your clothes. The double-walled wardobe boxes are made from corrugated cardboard for extra strength.
A disposable metal hanging rail easily fits into the wardrobe box once assembled and allows you to rehang your clothes ready for moving. Both of our wardrobe boxes can easily be accessed by its front-hinged panel door, which allows it to be used as a temporary wardrobe if you ever find yourself in-between moves.
Our wardrobe moving cartons arrive flat packed and can be easily assembled and we have two sizes of available as follows:
Standard Wardrobe Box CWC-B
The standard wardrobe moving box measures 20 x 18 x 48 inches tall and ideal for moving dresses, overcoats and longer garments.
Short Wardrobe Box CWC-B-S
The short wardrobe carton measures 20 x 18 x 40 inches tall and is perfect for shorter garments such as jumpers, hung trousers and shirts
House Moving Packing Accessories
Our packing accessories complement all of our moving and storage crates and boxes to ensure added protection and security.
Bubble Wrap Rolls
Bubble wrap to help you easily pack and protect all of your household items. The air pockets ensure that your items are well protected from knocks and bumps when moving and is a moving day essential!
We supply two sizes of bubble wrap rolls, which include our large bubble wrap roll measuring 150cms wide by 100 metres long and our standard roll measuring 30cms x 100 metres. The rolls come ready to use immediately.
PVC Packing Tape
We provide PVC adhesive packing tape for helping you pack and move your home. The durable, flexible tape provides you with the easiest way to secure boxes and bubble wrap providing additional security when your household items are being moved or in storage.
Easy Peel Box Labels
We provide easy peel labels which can be written on to easily identify individual box and crate contents when moving.
Removal Crates vs Cardboard Moving Boxes
Whether you are moving a large or small home it is important to understand what is most important to you when thinking about using house moving packing crates or cardboard boxes for your move. Cardboard boxes are a one off fixed cost and generally cheaper than house moving crates but the time to build each box prior to use and to dispose of them after use may be for many an efficiency worth paying for.
All of our crates of course are delivered clean, empty, nested and ready to use immediately making them much more efficient - you can start packing straight away without having to faff around with tape. When you have finished with the crates we collect them from you so you never have to worry.
Plastic rental crates are also stronger than cardboard boxes so if you need the reassurance of protecting your valuable items, crates may be the way to go. H
However all of our removal boxes are double walled to the highest industry standard and provide an effective job of protecting goods when in transit or storage. If you are looking to pack heavy items be aware that cardboard removal boxes are less susceptible to weight stress.
The longer you have the packing crates on rent the more it costs as our crate hire is costed on a weekly hire basis so careful thought and planning will stand you in good stead, helping to keep your rental costs down.
Wondering which is best for you? Check out our blog article, cardboard boxes Vs. moving crates here.
Fast, Nationwide Crate and Packaging Delivery
Standard delivery is usually within 24 hours and you can specify when you want your crates delivered and collected by choosing a suitable date when booking crates on our easy online crate booking system. If you want to collect yourself to save money on transport you can request this also. We have 8 nationwide depots located in London, Birmingham, Manchester, Bristol, Sunderland and Livingston so the chances are you are not too far away from us.
If you need a timed delivery for your house moving packing crates to ensure you are at home to accept them, that's no problem. We can also accommodate this through our online rent a crate booking service. Just specify when booking your crates a one-hour time slot and we will ensure your crates are with you as on time every time.
Tips for Moving House
House moving, packing and unpacking are famously stressful, but some of the pain can be alleviated with careful planning. We have gathered top tips on house moving from those in the know to give you a simple do's and don'ts for moving house.
Before the Move
Do de-clutter. If, in the past year, you haven't seen it, used it or missed it, recycle it or throw it away. By using this method, you can manage to reduce unwanted belongings by a third. Take a look at our tips for decluttering before you move.
Don't leave clearing out the attics and basements to the last minute and assume that they will be full of junk that will all go in the skip. It has been known of an Old Master painting that ended up on a bonfire because an attic was emptied in haste. Tackle this at least a month in advance of the move (longer if possible).
Do look to sell any unwanted items on eBay (www.ebay.co.uk) or post unwanted items up on Freecycle (www.freecycle.org), where, if you have a local group, someone might be interested and will come and pick them up.
Do measure your furniture if you're downsizing to a smaller property, as room sizes can be deceptive. Make sure it will fit through doors or up staircases if there isn't a large window through which the furniture can be hoisted.
Do get at least three quotes from removals companies. International moves will require the services of a national mover, but local companies can be very competitive and often offer a more personalised service. There can be as much as a 20% difference in prices if you shop around, and you need to be aware that prices fluctuate throughout the year according to the season. For those with the necessary energy, you can reduce the cost greatly doing the packing yourself.
Do make sure you've negotiated a good length of time between sale and completion so you can organise everything and get the paper work in order.
Do tell the following about your change of address:
Banks and Building Societies
Dentists and Doctors
Family and Friends
Utilities (Electric, Gas, Water, Oil)
DVLA for vehicle registrations
Insurances and Pensions (Home, Car, Life)
Do buy a building­ insurance policy that will come into effect from the exchange of the property.
Do register with websites such as www.moveme.com which is an online calendar that will send reminders about things you need to do in advance of the move, and www.iammoving.com, which offers a free change of address service. Ask Royal Mail (www.royalmail.corn) to redirect your post. You need to give three weeks' notice, and it costs from £40 for one year.
Do book engineers to come and set up your new telephone, broadband and satellite-TV connections in the first few days at the new house.
Do organise a pre-completion inspection to make sure there aren't any nasty surprises on moving day, such as the previous owners leaving bulky furniture that you'll have to get removed or taking any items that were negotiated in the sale. A sundial, for example, is unlikely to be wedded to a garden, but a purchaser may well assume it is. We have known of water troughs in paddocks that have been removed.
Do book any house moving packing crates or purchase any cardboard boxes and house move packaging needed to pack away your household items securely at least 1 week before the day of the move. To book hire crates and packaging, why not use our online crate hire service.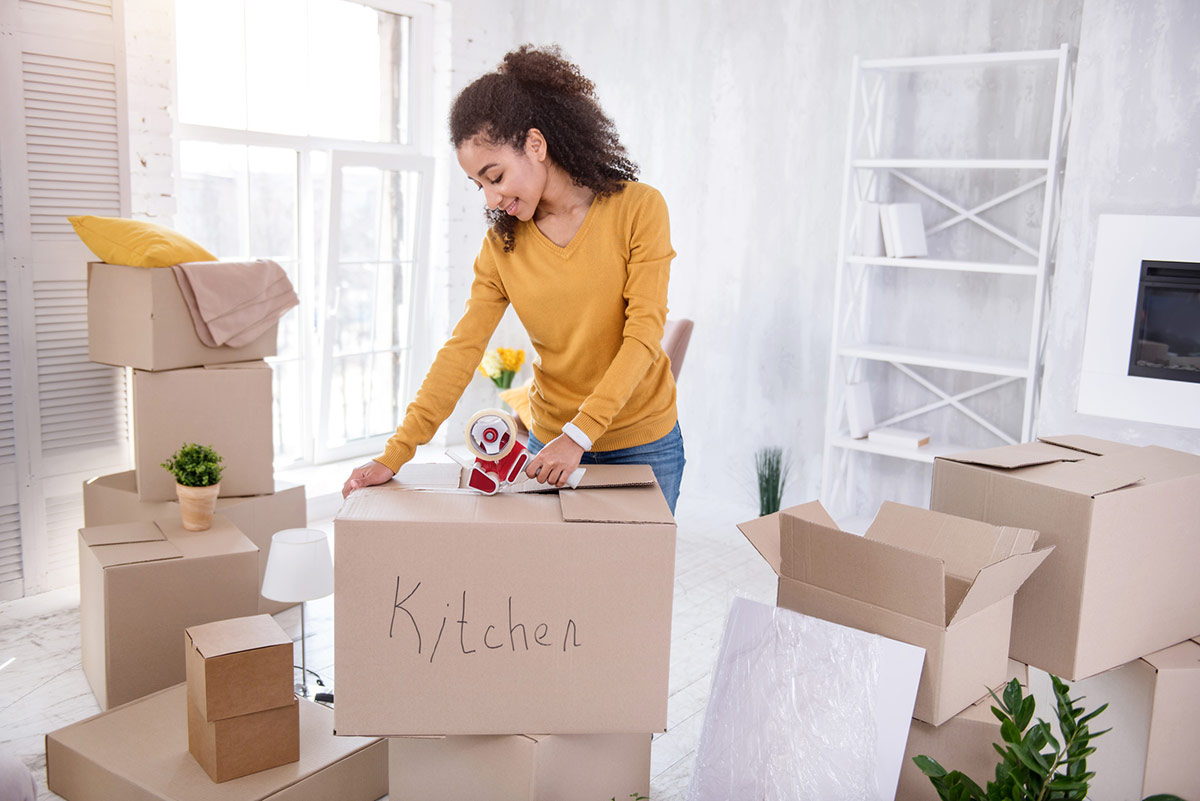 On the Big Day
Do clean your new house or have it cleaned professionally before the furniture is delivered. Be aware that many companies don't work on Saturdays.
Don't forget to gather up four­ legged friends. Dogs are hard to leave behind, it has been known that vendors who have agreed to complete on a certain day, then had to ask the new owners' permission to return to the house to retrieve their cats. Booking your pets into kennels on the day of the move to prevent potential protest escapes is a good idea.
Don't let the removals men leave before first agreeing with them how many beds need to be reassembled (and where) at the new house.
Do ensure the utility companies come and take the final meter readings (or you can do this yourself by supplying the meter reading online). Make a note of the figures as well, just in case.
After the Move
Do take time off immediately after the move. What you don't do at the beginning, you might never get round to doing.
Don't ignore the post. Every time you receive a letter posted to the old address, write to the company to alert them to your new address.
Do take a rest. You deserve it!