Top Rated Crate Hire in Leeds
Crate Hire UK has the largest range of plastic crates, packaging equipment and crate handling solutions in West Yorkshire.
Our super friendly crate hire team has helped thousands of happy customers to relocate with our simple, affordable and convenient crate hire service. You can order your moving crates online or over the phone and have them delivered the next day.
With a crate hire Leeds depot plus a network of nationwide crate hire depots, we've been rated as the UK's leading crate hire company by our customers on Trustpilot.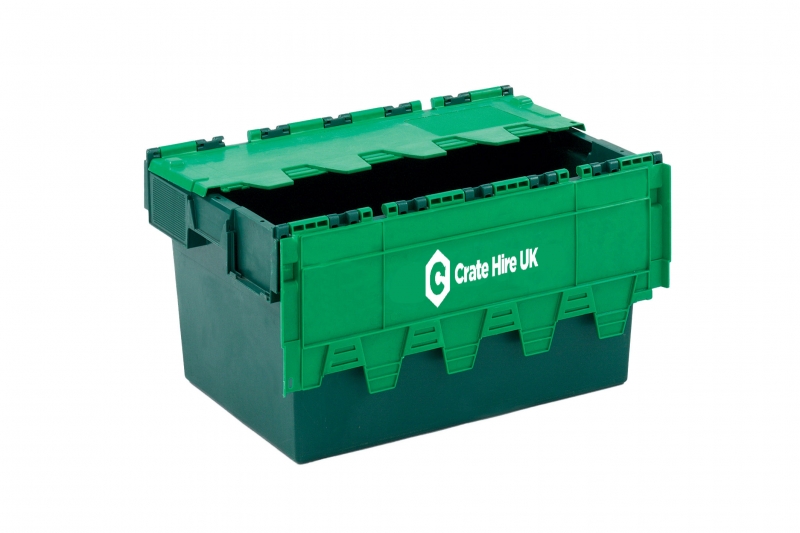 Moving or Relocating in West Yorkshire
No matter where you might be moving to, we provide a flexible delivery and collection service to suit your needs. You can choose from our fast next day delivery options or we also offer a FREE crate collection from our nationwide network of depots.
Our moving crates are a popular option for homes, schools and business alike. When full they can be safely stacked on top of each other or conveniently nested away when they're empty thanks to their innovative integrated lids.
Plastic moving crates are a stronger alternative to cardboard moving boxes and are ready to use immediately so you won't waste any time building the boxes before you start. We have a wide selection of sizes available to suit every need and budget.
Fun Facts About Leeds
The city of Leeds lies within the UK's fourth most populous urban areas, with a population of 2.6 million.
Leeds is home to the largest financial and legal centre outside of London.
Phase two of HS2 will connect London direct to Leeds, a distance of around 190 miles.
Leeds train station is the third busiest train station outside of London.
Over 60% of Leeds district is designated Green Belt land.
Marks & Spencer started life as a penny bazaar stall in Leeds market.
Leeds is home to the largest gas lit cinema - the historic Hyde Park Picture House in Leeds is actually the last surviving gas lit cinema in the UK.
The iconic Leeds Corn Exchange is a beautiful Grade 1 Listed building, first opening it's doors to traders back in 1864.
The Royal Armouries in Leeds houses the national collection of arms and artillery.
The bizarre looking curled helmet shown on signs for the Royal Armouries actually depicts Armet - The Horned Helmet, which is full faced and features a hooked nose, eyes and mouth. The helmet was part of armour presented to King Henry VIII by The Emperor Maximillan I in 1514.
The motto of Leeds is "For king and the law" and can be seen (in Latin) on the Leeds coat of arms, created in the 1660's.
Leeds Castle is not in Leeds, but 250 miles away in Kent.
Your Nearest Crate Hire Depot
For those living in Leeds or anywhere in West Yorkshire, you'll find that our Middleton depot is your closest location. If you don't wish to collect your crates direct from us, then don't worry, we offer delivery! Whether you live in Leeds, somewhere else in Yorkshire or anywhere in the UK, we can drop off and collect your crates for you.
Find your nearest crate hire depot or browse our crate collection.
Flexible Moving Crate Rental Options
We understand that moving house can be a stressful and costly time, which is why we offer a great value for money and convenient service, with prompt delivery and collection to suit you.
If you find that you need to keep your crates for a little longer than expected, don't worry, you can easily extend your crate hire period without a fuss.
Get in touch for more information on our crate hire services or call us on 0845 835 4870 to speak to a member of our team.