The world of interior design has seen its fair share of quirky and unusual trends, some inspired by well-meaning TV shows like, others made fashionable in part, thanks to the role the media and home interior magazines have over us.
From avocado bathrooms to cottagecore, here are some weird and wonderful home decor trends that have risen (and fallen) in popularity over the years.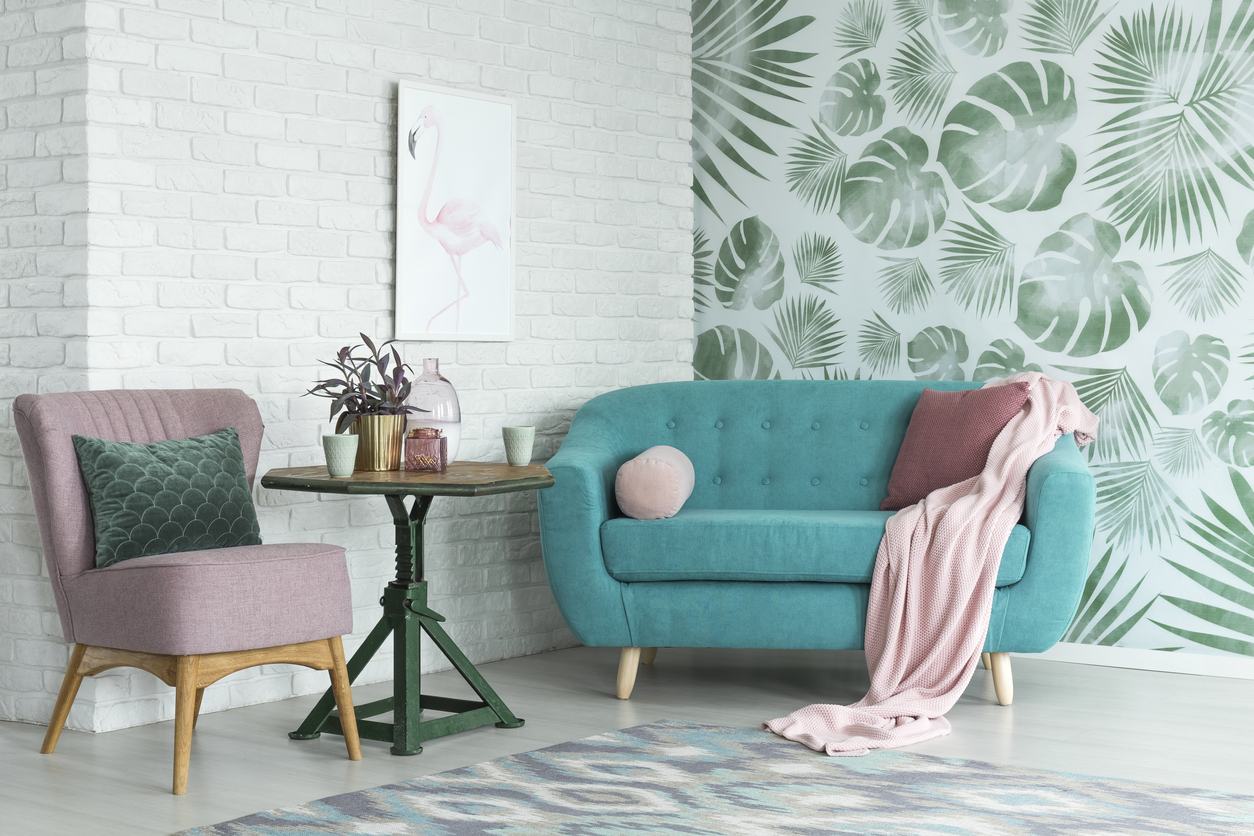 Avocado Bathrooms
In the 1970s, avocado green was all the rage. This trend saw avocado-coloured bathroom fixtures and tiles, creating a distinct look that's now considered quite retro. The bright green colour was used for sinks, toilets, bathtubs, and even tiles, giving bathrooms a unique and memorable appearance.
Psychedelic Prints
Inspired by the counterculture movement of the 1960's and 1970's, homes in the UK embraced bold and vibrant psychedelic patterns. These wild and colorful prints often featured swirling shapes, neon colors, and abstract designs, transforming interiors into a groovy and trippy experience.
Shag Carpet
Shag carpet was a staple of the 1970's home decor and was even seen in bathrooms. These deep-pile carpets were incredibly soft and luxurious to walk on, but they also had a tendency to collect dust and dirt.
Shag carpeting came in various colours, adding a touch of flamboyance to living spaces but by the 80's it had largely gone out of fashion and is rarely seen now.
Flock Wallpaper
Flock wallpaper features a textured pattern that resembled velvet or suede. Often adorned with intricate designs and raised surfaces, this type of wallpaper adds a tactile element to walls.
Overwhelming if used excessively, flock wallpaper can elevate a space and create a sense of grandeur, but it's not always easy to get it right.
Floral Overload
The 1980s which could well be considered the era of chintz saw an abundance of floral patterns invading homes. From upholstery to wallpaper to curtains, fussy and bold floral motifs were everywhere. This trend embraced either pastel or vibrant colours and oversized blooms, often creating an overwhelming and busy atmosphere.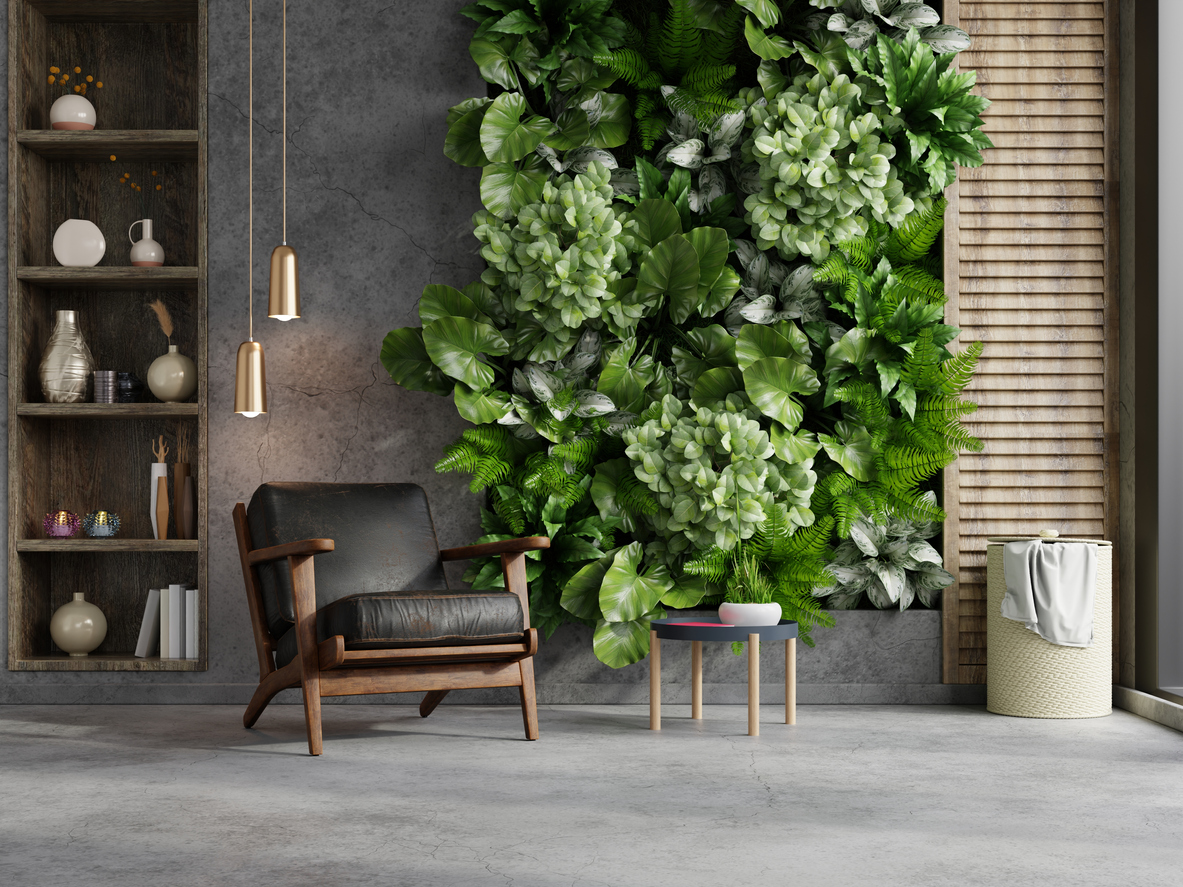 Biophilic Design
While more wonderful than weird, biophilic design deserves a mention for its focus on bringing nature indoors and the role it has played in the increased awareness of how bringing humans closer to nature can positively impact wellbeing.
This trend incorporates elements like living walls, indoor gardens, and natural materials to create a more organic and calming living environment.
Steampunk Aesthetic
Inspired by a mish-mash of Victorian-era design and industrial elements, the steampunk trend somehow made its way into interior decor. Gears, cogs, vintage machinery, and exposed pipes were integrated into furniture and lighting fixtures, creating an intriguing and often eccentric look.
Whilst the industrial look can work brilliantly when done right, we think Steampunk is a look best kept out of homes and left for cosplayers and LARP events!
Cottagecore/Granny Chic
This trend celebrates cosy cottage vibes, a vintage aesthetic and eclectic decor. Think mismatched patterns, lace doilies, vintage teacups, and bold floral prints.
Minimalists need not apply, this is strictly a maximalist vibe that sometimes purposely ventures into kitsch territory.
In the 80's this style was referred to as chintz and was characterised by pastels and country cottage florals, the reimagining and updating of the style has been popular in the last decade or so and love it or loathe it, there are plenty of people who love this style.
Remember, trends in interior design are constantly evolving, and what may seem strange today could become a nostalgic favourite in the future thanks to the cyclical nature of interior design.
Take a look at our blog on 10 Ways To Make Your New House Feel Like Home or if you're planning on moving soon, take a look at the removals packaging available to purchase from us.
For tips and information on all things moving related, follow us on
Facebook, Linkedin, Twitter or Pinterest