Autumn can be regarded as beginning at different times here in the UK. There's meteorological autumn which starts on 1st September and ends on 30th November. Then there's standard or astrological autumn which is based on the position of the sun, an ancient marker of autumn which changes annually, but this year falls on 23rd September, the autumn equinox.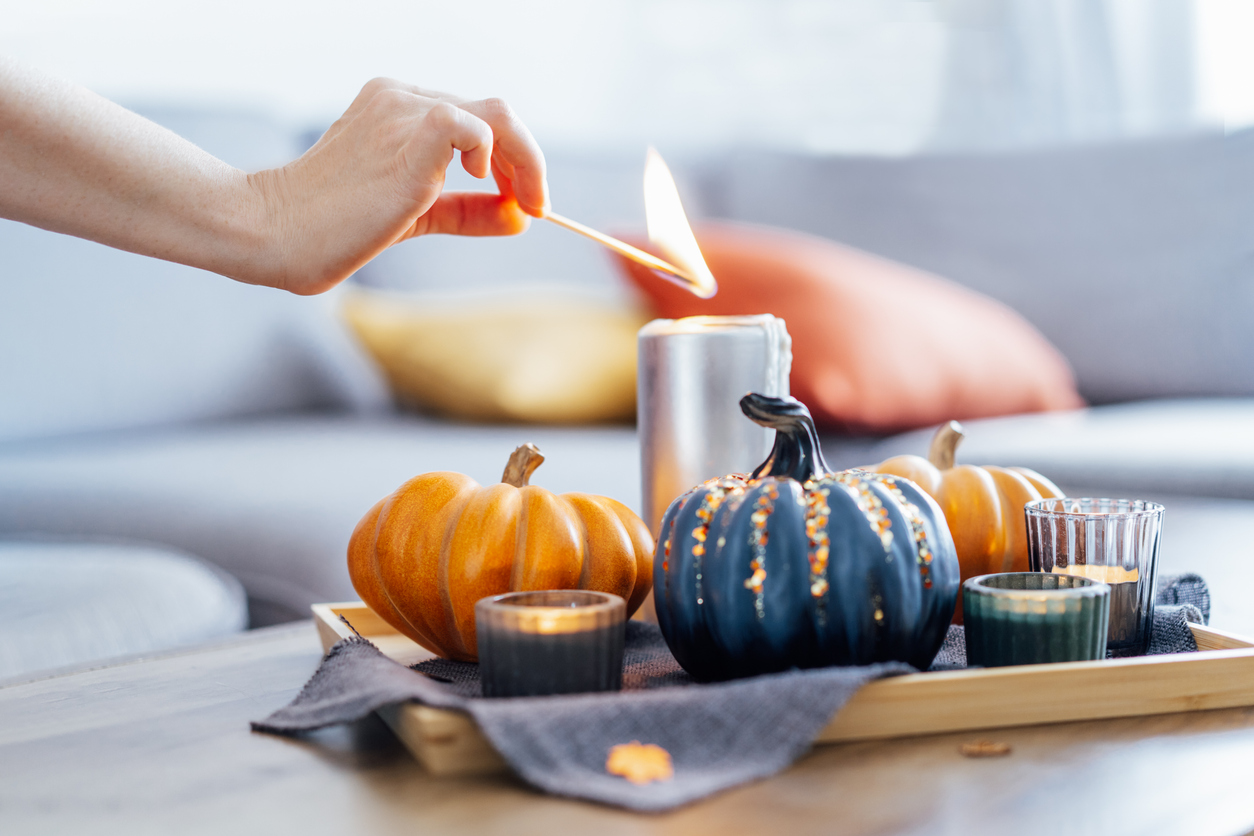 Aside from checking your calendar, there are also those telltale signs of autumn to look out for, which some years can arrive as early as mid-August or late as mid-September.
Some can sense a change in the air, particularly those sensitive to smell and more in tune with nature. We pick up cues as obvious as temperature changes and leaves turning in colour, but also the less obvious, almost imperceptible changes too, and it's these things that combine and allow some to sense when a season is on the turn.
With an endless few months stretching out before us leading to ever shorter days and reduced sunlight, this can lead to a natural desire to hunker down. We're likely to spend more time indoors as autumn progresses into winter and the reduction in exposure to vitamin D can impact our wellbeing, in fact, around 2 million people in the UK suffer from seasonal affective disorder or SAD, often known as 'winter depression'.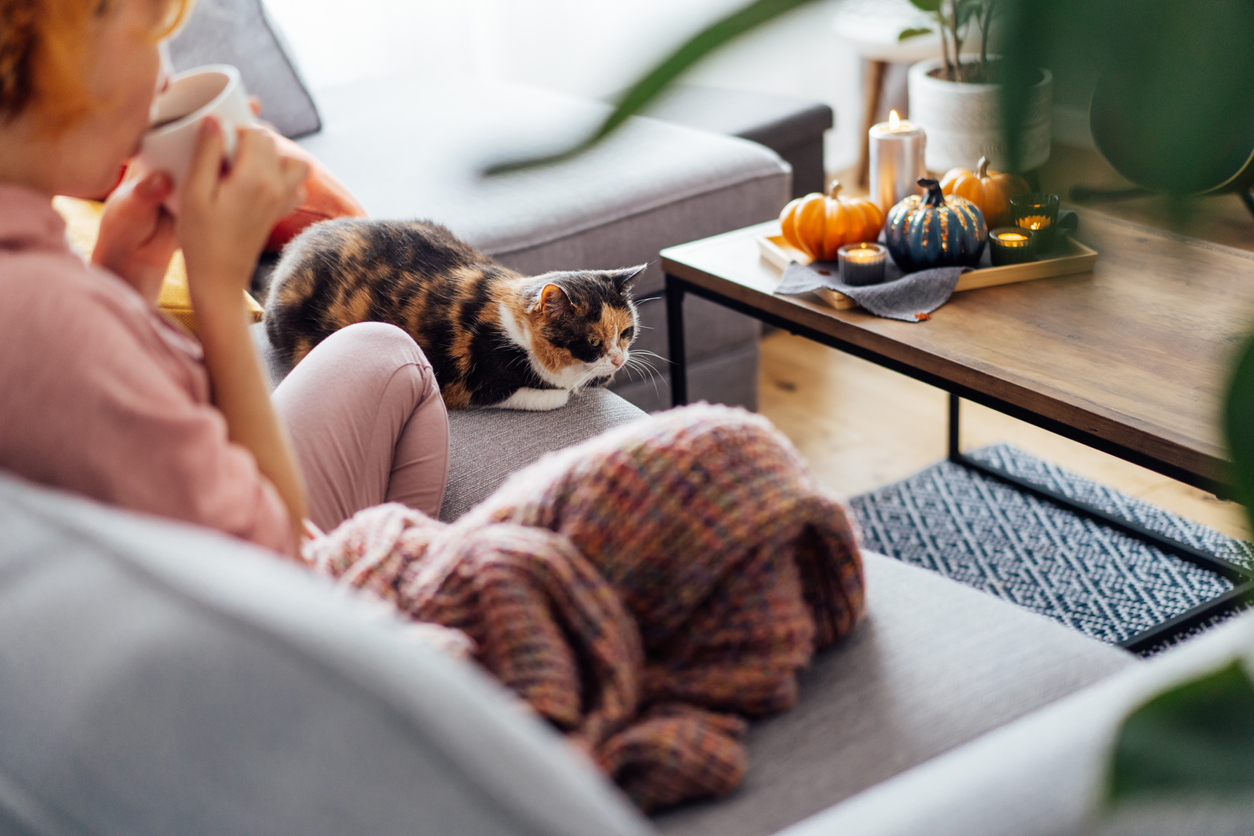 Transitioning Into Autumn
Embracing all that the colder, darker months have to offer can help us to adapt as we transition out of summer into a new season, heading towards what the Celts used to refer to as The Dark Half of the year, which traditionally begins at Samhain (Halloween).
Decorating your home for the season is a great way to embrace all things autumn, so read on for some simple ways to bring a touch of autumn into your home.
Introduce autumnal scents
Natural scented candles provide a quick and easy way for you to match the scent of your home with the season. With the bright floral and citrus notes of summer now passed, it's the perfect time to embrace warming, comforting scents.
Whether you favour Jo Malone or a TK Maxx bargain, or your preference is for a candle, wax melts, essential oils or a reed diffuser, think cinnamon, pumpkin spice, or any scents with warming woody notes.
Dress your front door
Seasonal wreaths aren't just for Christmas, and increasingly people are decorating their front door with a wreath designed to echo the season. Whether you want to go full-on Halloween-mad with a themed, kitsch wreath covered in pumpkins and skeletons, or you want something more understated, you can get as creative as you want.
From some simple and natural utilising materials like pine cones and twisted willow to the more extravagant with faux berries, autumnal leaves, and miniature pumpkins, you can get as creative as you like in dressing your front door for autumn.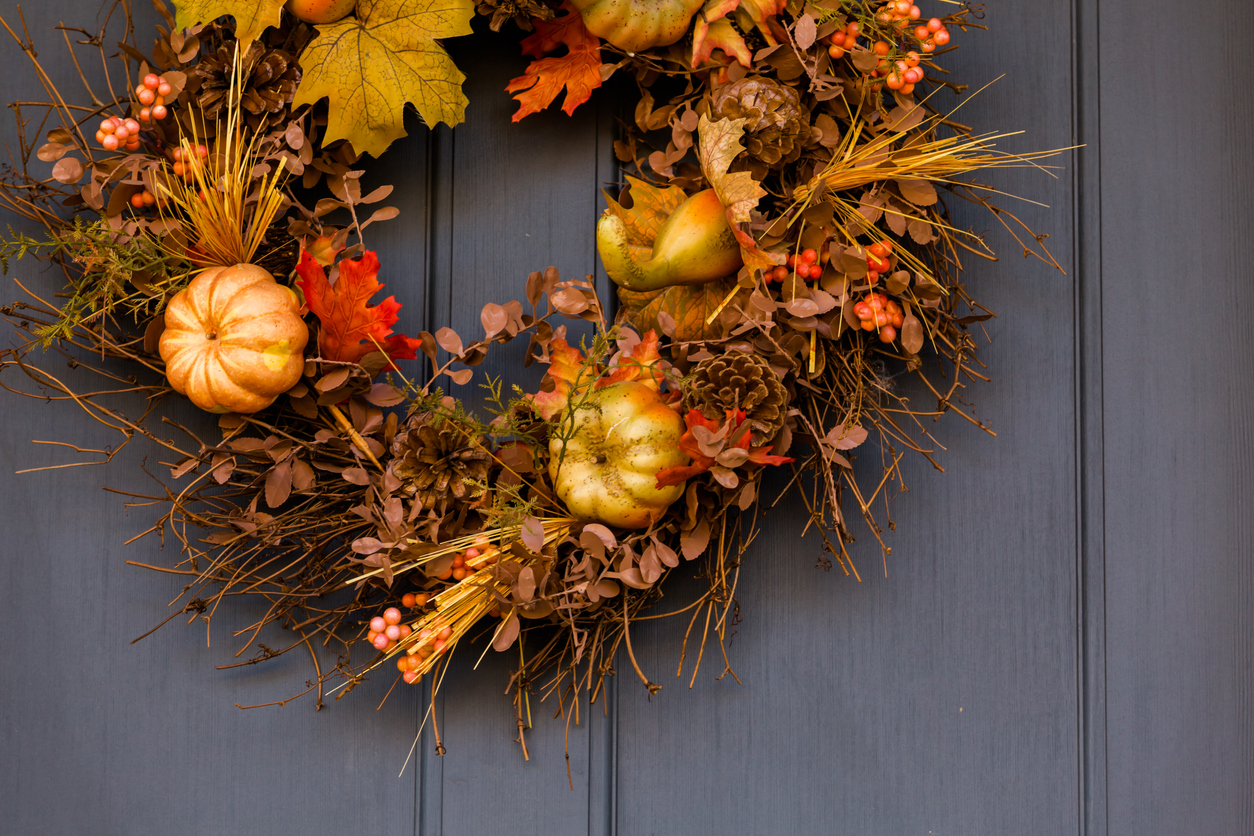 Create cosiness
From the dishes you choose to cook at this time of year to your soft furnishing, creating a cosy home can simply mean ensuring your home is warm and comfortable. With many of us keen to minimise the use of our central heating, making use of soft, fluffy and cosy soft-furnishings can make a home feel instantly cosier.
Throws and fluffy cushions are inexpensive ways to make your home a cosy haven. Pair with subdued lighting and flickering scented candles.
Plants and foliage
Plants add something extra to any home regardless of the time of year, but Autumn is the perfect time for dried flower arrangements, seasonal table centrepieces and floral arrangements as well as house plants with deep green and rich brown foliage.
Consider incorporating natural elements like pinecones, acorns, and branches to bring a touch of the autumn outdoors inside. Wooden accents in furniture or decor can also contribute to the cosy feeling.
Learn about the importance of kerb appeal at any time of year or take a look at why autumn is the best time of year to organise your home.
For tips and information on all things moving related, follow us on
Facebook, Linkedin, Twitter or Pinterest