Even if you currently live somewhere rural moving somewhere isolated, and perhaps difficult to reach means there are lots of specific things you'll want to consider over and above a simple move down the road or to the next town.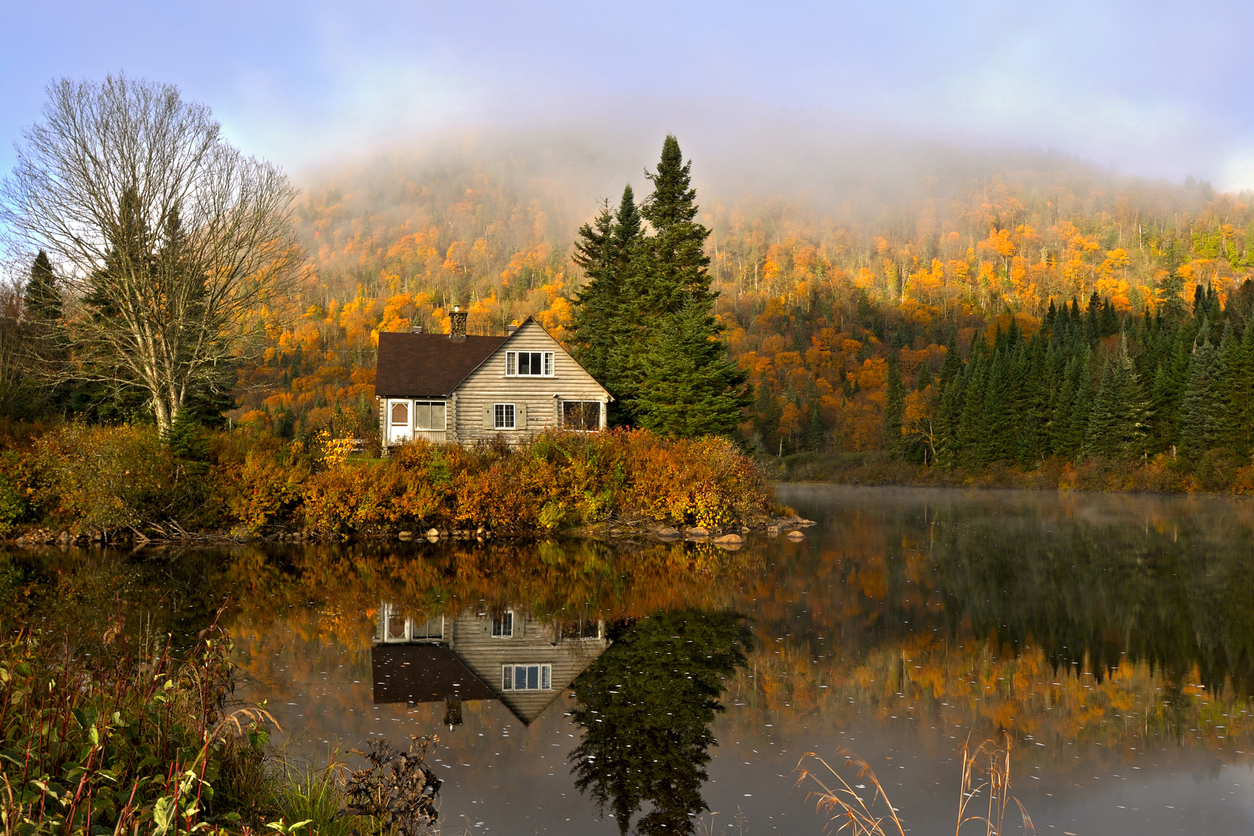 Wanting to move somewhere isolated could be the result of seeking a more relaxed and tranquil lifestyle, living in a way that's more connected to nature or simply wanting a challenge or a totally different way of life.
Whilst it's easy to romanticise the image of a cabin in the woods or an isolated lake house with plenty of land, or even a croft in the Orkney Isles, it's important to be aware of the potential downsides, especially if you're moving from a more urban location.
Isolation and Limited Services
The Orkney Islands in Scotland and the Faroe Islands (a self-governing territory of Denmark) are among the most remote places in the British Isles, but it not just remote islands that offer isolation.
Areas of Snowdonia in Wales, The Cheviot Hills and Northumberland National Park have a low population density and offer remote living opportunities and the Sperrin Mountains in Northern Ireland are more examples of remote and isolated areas.
This isolation can mean limited access to services like healthcare, education, services and shopping. You may need to travel to the mainland for certain services and amenities.
Consider too the effect that isolation can have on mental health and wellbeing. It's easy to romanticise a more peaceful life, but the reality can often be quite different. If you're used to having lots of friends and family close by and often meet up for a coffee or a night out, such a drastic change could leave you not just geographically isolated, but feeling the strain mentally.
Limited Job Opportunities
Whilst many areas are in great need of core skills like medical staff and builders, employment opportunities may be limited, especially in specialised fields. Many islanders will work in agriculture, fishing, hospitality, tourism, or other local industries. Remote work however is increasingly popular and in areas like the Outer Hebrides, 10% of the population work from home compared to the average 7% of home workers in mainland Scotland.
Cost of Living
While living in a rural area can be less expensive in some aspects, for example, you might be able to purchase a larger property than you could afford elsewhere, the cost of living can be relatively high due to the need to import many goods.
Depending on where you're looking at, even the ability to obtain fresh fruit and vegetables may be significantly reduced, making at least some form of self-sufficiency more of a necessity.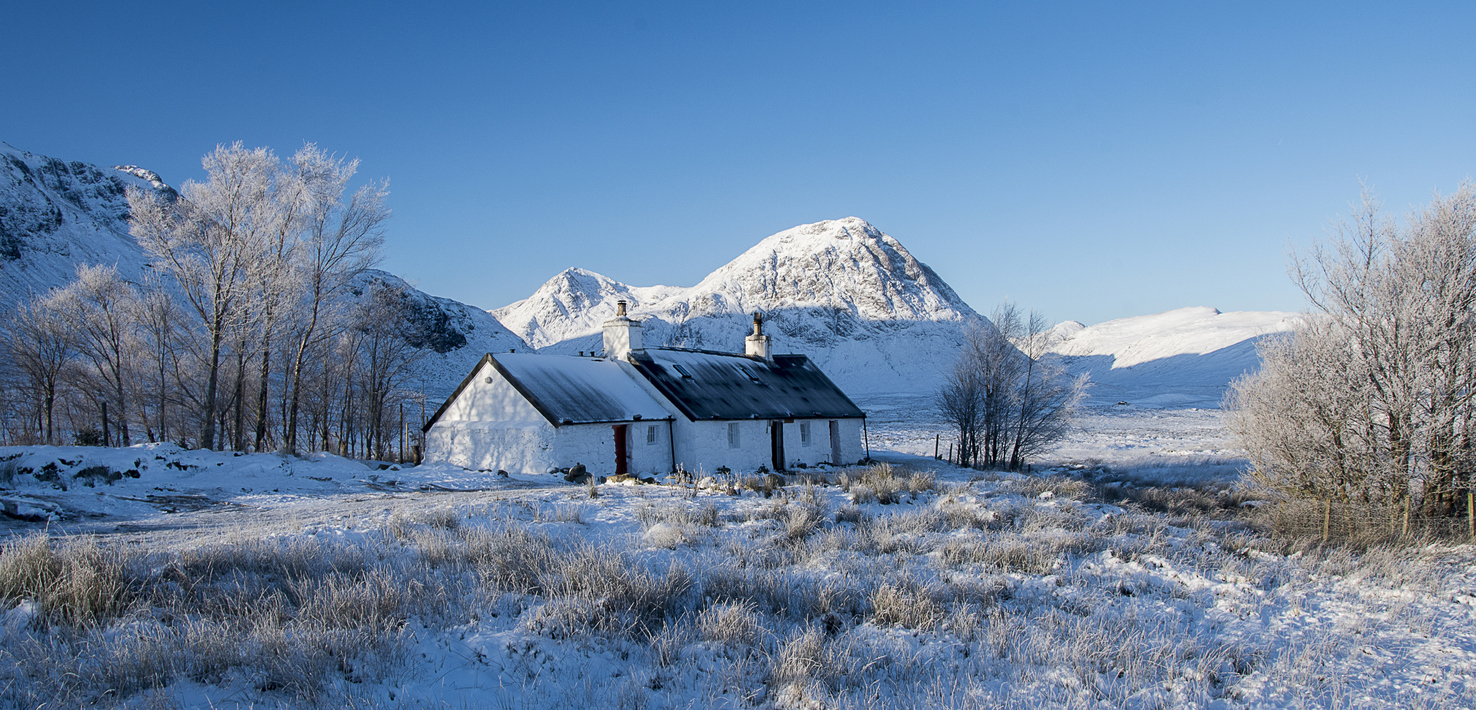 Weather
Mountain regions and islands are particularly known for their unpredictable and often harsh weather conditions, including strong winds, rain, and cold winter temperatures. This can impact daily life, transportation, and outdoor activities.
You'll need to ensure you and your family have a wardrobe that's up to coping with harsh weather conditions, you may need to spend additional time and money to weatherproof your home and ensure it's up to the demands of harsher weather.
Transportation Challenges
In many rural areas "getting an Uber" is not a thing. In fact, the large town in Cheshire I currently live in doesn't have Ubers and you get bet your life places like the Orkney Isles don't!
Getting to and from the islands can be time-consuming and costly, as you'll likely need to rely on ferry services or small airports. Additionally, the road infrastructure on the islands may not be as developed as on the mainland.
Limited Social and Cultural Activities
Islands in particular often have a close-knit community, which can be wonderful for some, but it may be challenging for others, especially if those people are used to living in a more bustling, urban location.
There are of course plenty of social and cultural things going on in smaller rural and isolated communities, but these are likely to be less varied and more infrequent than you'd find living in even a small town and incomparable to those available in a city.
Internet Connectivity
While there have been improvements in recent years, rural areas may still have limited or slower internet connectivity in some, which can affect remote work and staying connected with the outside world.
Islands including some of those in the Outer Hebrides for example are suffering from higher migration, leading to a slow decline in population. To try and counteract this loss and attract more people to live there, digital infrastructure has seen significant investment to ensure that people who choose to live there can still work from home, ensuring their location doesn't hinder their ability to work remotely.
Seasonal Tourism
Although many isolated areas welcome and benefit from tourism, living somewhere that attracts a lot of tourists, can present its own challenges. During the summer months, you may find local communities stretched, with longer queues at some of the places that you regularly visit. Similarly, you might find roads and car parks in key areas are busier than usual.
Conversely, the nature of seasonal tourism means that depending on how you plan to earn a living, the seasonal nature of your earning ability must be taken into consideration.
Limited Access to Education
If you have school-aged children, you'll need to consider the potentially more limited educational options available in remote areas. Some families may choose to homeschool or even send their children to mainland boarding schools for education.
Access to Healthcare
While there are of course GP surgeries, clinics and hospitals available in remote places, for specialist care or even scans that might require specialist equipment, substantial travel might be necessary.
When it's routine healthcare that you need, you're likely to have some access (depending on where you choose to live), but in an emergency situation, you'll need to carefully consider some realistic worst-case scenarios.
Before making the move, it's essential to research thoroughly and weigh up all of the pros and cons. Ensure you visit the area and are familiar with it and don't be tempted to only focus on the positives. Remember too that even the practical aspects of the move could be challenging, especially if access is restricted.
Whilst the benefits are likely to be plentiful, from lower property prices to easier access to nature, the benefits of isolated rural living will ultimately depend on what's important to you. Being fully aware of all the potential downsides then makes absolute sense and will help you balance your opinion and help you to ultimately decide what's right for you. Take a look at Why I'd Choose Countryside Living Over City Life Any Day for more thoughts on rural living.
If you're considering a move, regardless of which part of the UK you're moving to, Crate Hire UK has moving box hire depots all over the country, alternatively, we'll deliver and collect from your home or office. Take a look at our nationwide crate rental depot finder.