One of the biggest challenges we face when moving home is the practical aspect of physically packing and moving our belongings. To make the process as easy as possible then, you'll want to find the right packaging solution to transport your belongings from one property to the next, safely and efficiently.
Of course, the good old cardboard box was the go-to choice for many years, but an increasingly popular alternative in the UK is plastic moving crates. These sturdy, stackable, and cost-effective containers provide numerous advantages over traditional cardboard boxes.
Read on for the top 5 reasons why using plastic moving crates make a great choice for movers…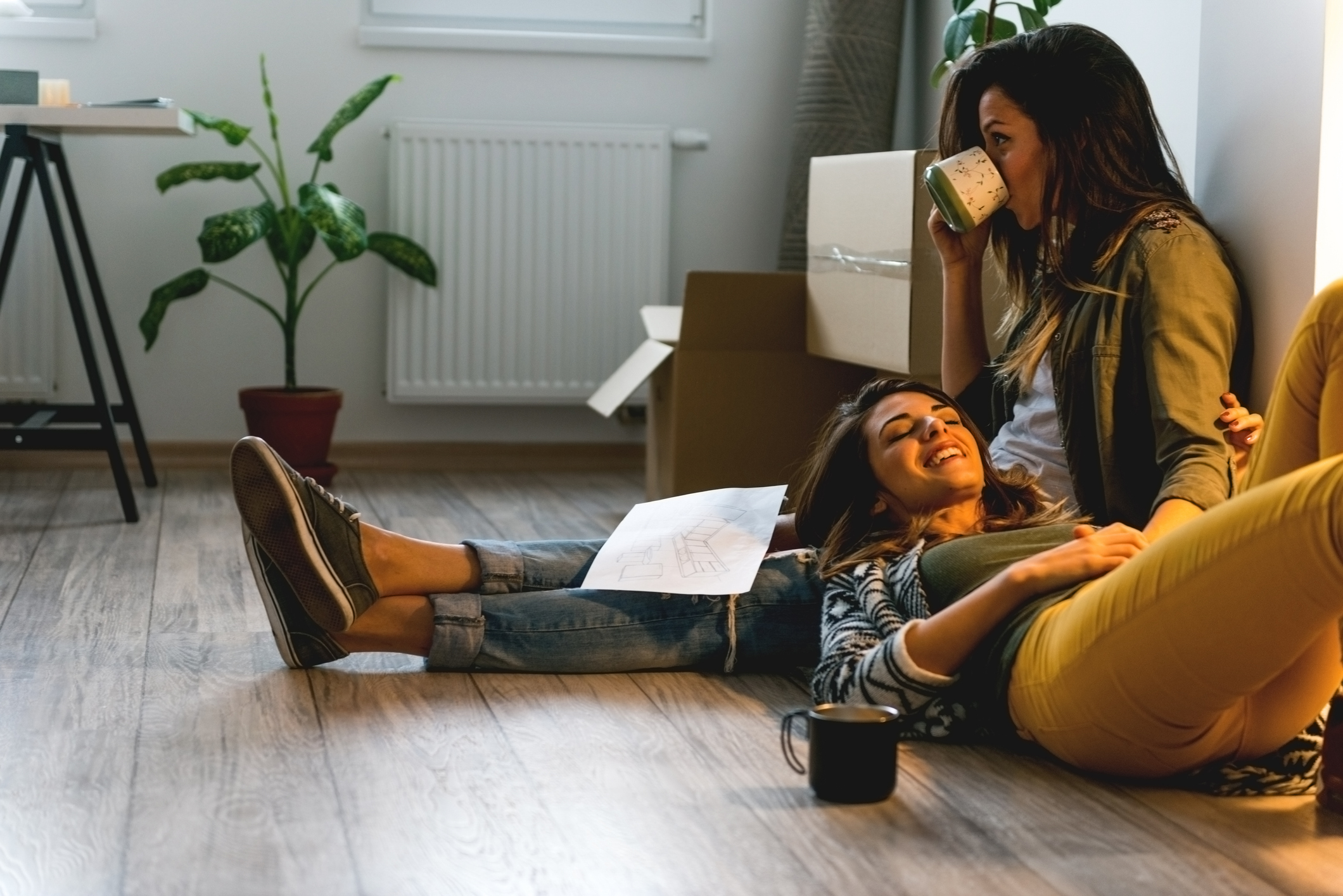 1. Cost-effective Solution
When it comes to cost, plastic moving crates can sometimes surprisingly, outshine cardboard boxes. Purchasing cardboard boxes can quickly add up and it can also be tough to work out how many you need. You might also over-order and could end up buying too many leading to wasted money.
Companies like Crate Hire UK offer competitive pricing, allowing you to choose the number of crates required for your move for however long you want them. Alternatively, you can buy plastic moving crates instead and benefit from the fact that can be reused over and over again, resulting in long-term savings.
2. Strong  and Durable
One of the concerns during a move is ensuring the safety of your belongings. Plastic moving crates are brilliant in this regard as they are robust and built to withstand all of the bumps and scrapes associated with moving. They'll even keep your contents damage-free if you're having to rush your crates around outdoors in the rain!
Unlike cardboard boxes that will turn to mush in the rain and can become weak and susceptible to damage in the best of conditions, plastic crates are made from high-quality materials, making them resistant to crushing, tearing and moisture. You can read more about the differences between cardboard versus plastic boxes here.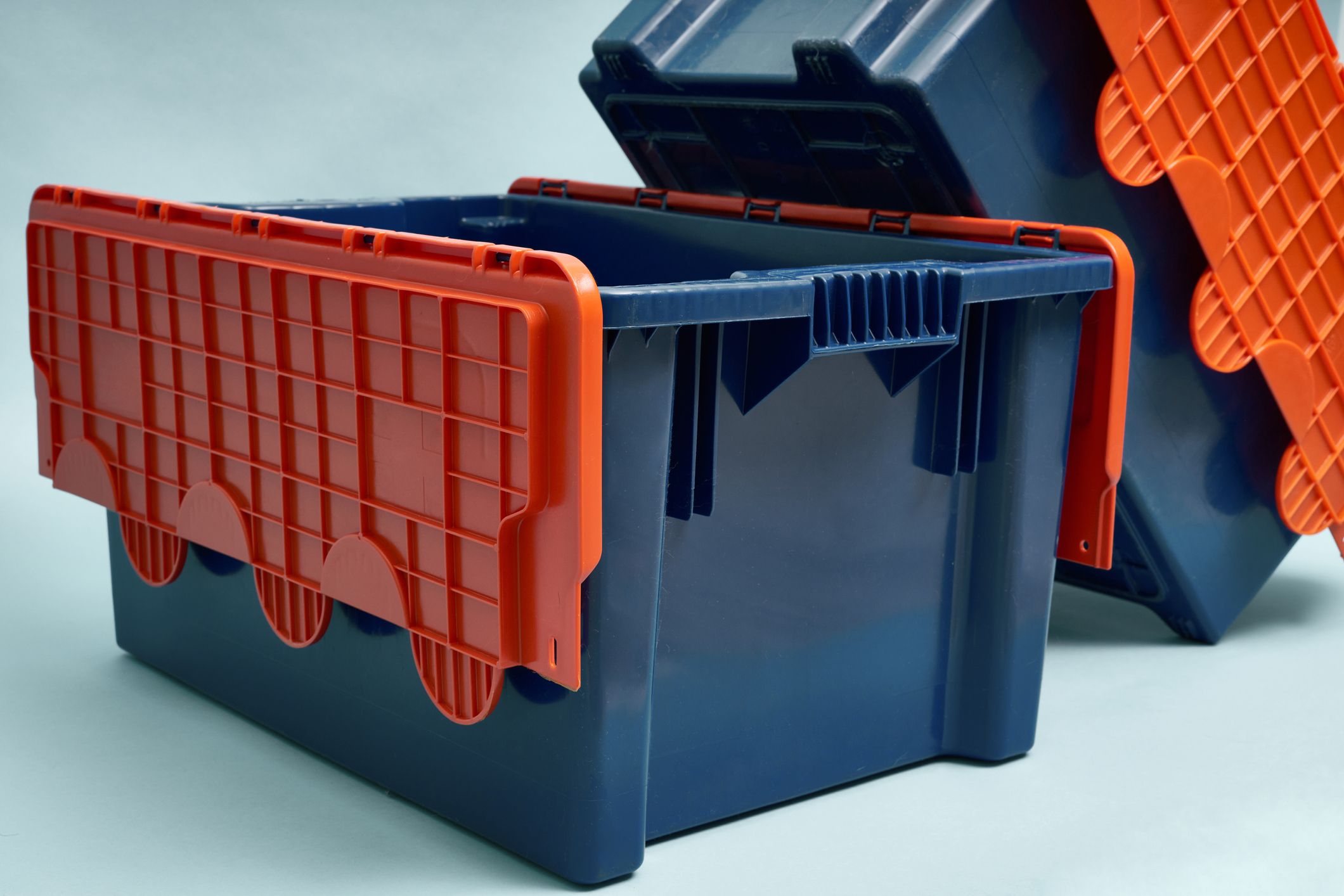 3. Stackable for Efficient Packing
Maximising space is often crucial when moving, and plastic moving crates offer a practical solution. These crates have integrated lids and are designed to be stackable, allowing you to make full use of all of the vertical space you have available.
With their uniform size and shape, plastic moving crates can be easily and securely stacked without the risk of collapsing or toppling over. This stacking ability minimises the footprint required for storage and transportation during moving, making loading and unloading a breeze.
4. Environmentally Friendly
At a time when where sustainability is paramount, plastic moving crates make a great alternative to disposable cardboard boxes. Because they are reusable, our crates significantly reduce waste generation compared to single-use cardboard boxes.
By choosing plastic moving crates, you contribute to a greener moving process.
5. Flexible Rental Terms
One of the biggest advantages of plastic moving crates is the option to rent them for the duration of your move and the ability to change your rental period whenever you want. Here at Crate Hire UK we offer the most convenient rental service, allowing you to get as many crates as you need delivered, whenever or wherever you want them!
With our super flexible rental terms, you can save both time and money and of course, you won't have to worry about disposing of or storing your boxes after your move and we'll come and pick them up again!
You can find out more or book your plastic moving boxes here.