Interior design trends come and go, and some are best left to the annals of history. Think back to the bright garish shagpile carpets of the 1970s. Drop anything on the floor and you could be on your hands and knees, lost for days trying to locate it.
How about those avocado green bathroom suites and fluffy toilet seats? Think back to the 80's and most of us had bold black, red and white geometric wallpaper that was, looking back, nothing less than a visual migraine.
Poor trend examples aside, there are some great interior trends that have stood the test of time and newer trends that cleverly marry the old with the new delivering a cohesive, modern interior look.
Here we explore 3 such current trends that we think will stand the test of time.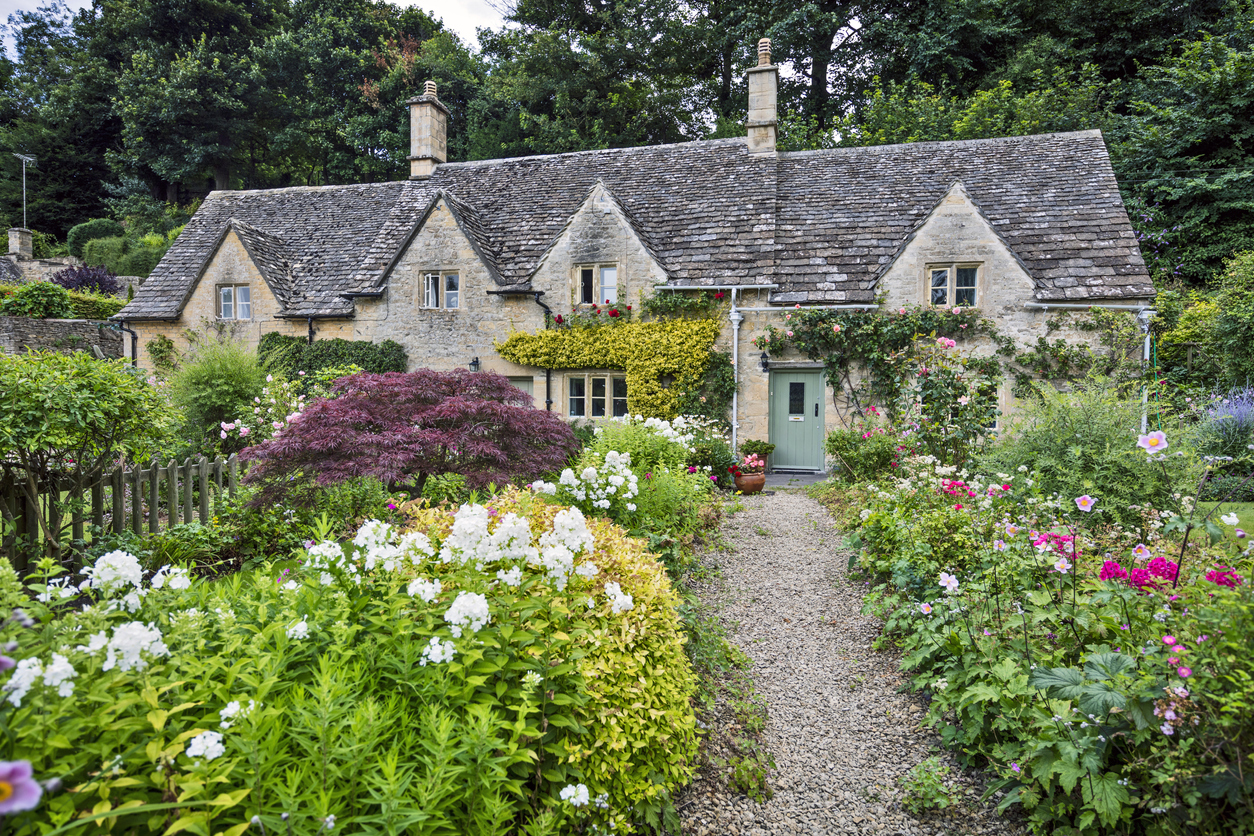 Cottagecore
Although Cottagecore has been around for a good few years, if you're not glued to TikTok or Instagram however, this isn't a trend you might be familiar with, so let's get into it.
At its core (pardon the pun) this trend centres around all that's olde-worlde-twee. Think grannies house or that adorable country cottage on Air B&B that looks like it's from another era, complete with Wisteria outside and plenty of chintz inside.
Cottagecore means donning some rose-tinted glasses and embracing all that's cosy and comfortable whilst injecting a bit of modernity and knowing irony to pull a cohesive look together. Pulling off this kind of look might be trickier than you think though as there's so much more to making it work than just raiding antique and vintage shops.
To pull the look off well, consider incorporating vintage finds, whimsical accessories, antique furniture and of course, you'll need to embrace florals. Choose soft, light florals to soften the look, or really go for it and bring the look up to date with bright and bold clashing floral upholstery and soft furnishings.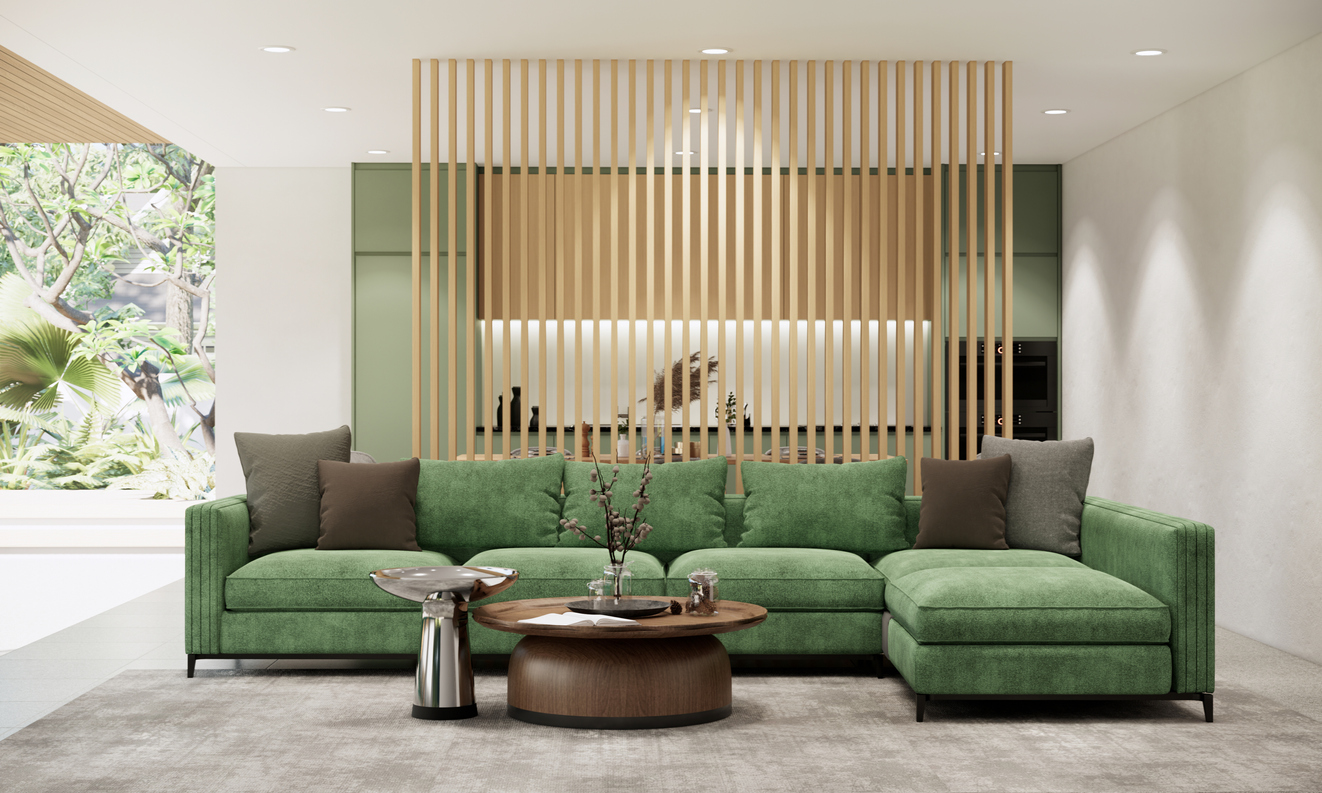 Japandi
With the arrival of Ikea back in the 90s, homeowners in the UK were introduced en masse to Scandi style. A laid-back design aesthetic with straight lines, neutral colours and little in the way of bold patterns.
The best way to describe Japandi then, is an elegant mix of Scandinavian and Japanese style, design aesthetics with many similarities, namely, simplicity.
Key rules to take on board with this trend are natural and neutral. In terms of colour palette, you might want to rest on something earthy, whilst accenting or adding interest by taking your cue from the very light pastels found in nature. Think pastel pink sunsets, powder blue skies and the multitude of greys and beiges found in pebbles on the beach.
Keep your furniture simple and don't be afraid to introduce some design classics into the look mixed with newer minimal pieces. Give a calm indoor space a little more interest and personality by introducing texture by way of soft furnishings, lighting and don't forget plenty of house plants.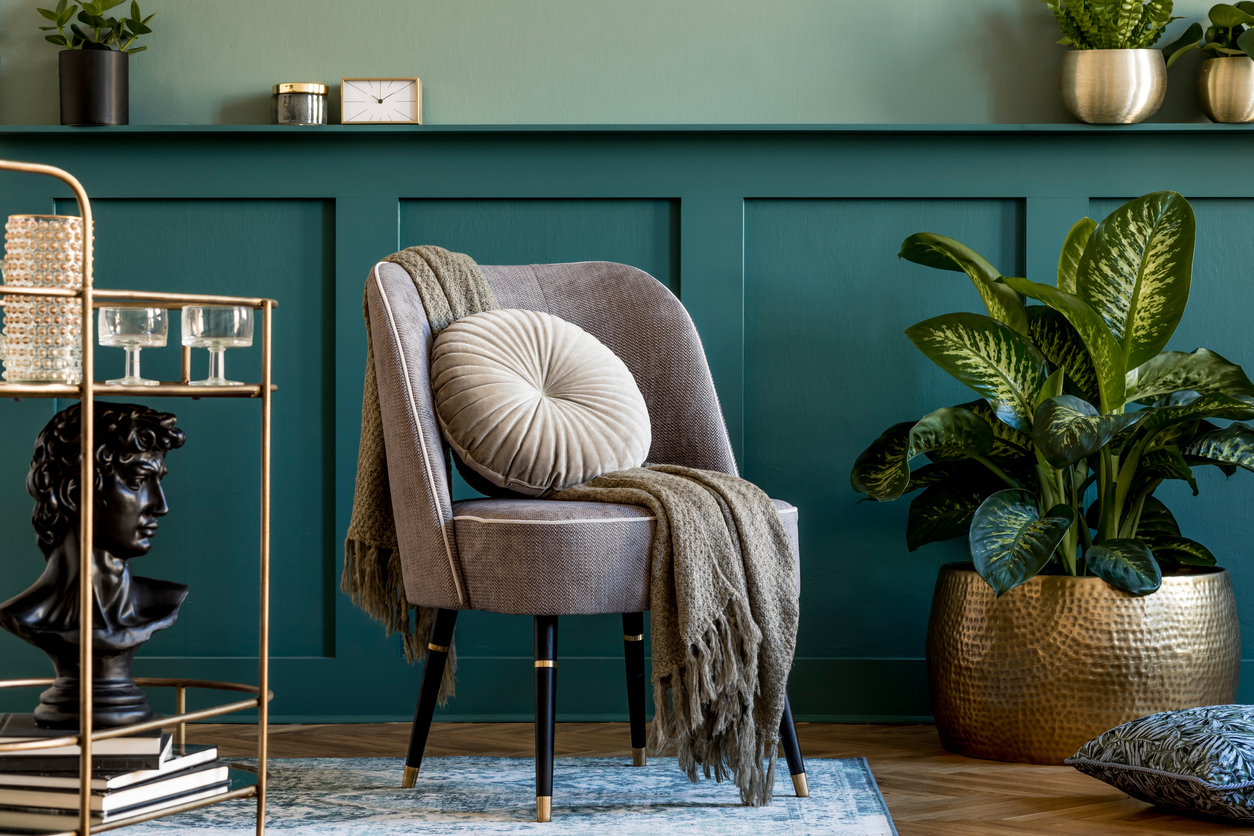 Maximalism
Whilst Japandi is all about creating spacious-feeling neutral, simple interiors, maximalism is the polar opposite and means packing your space with colour, vibrancy and interest.
Don't be into believing that maximalism means clutter though. Whilst some might think a fuller and more lively interior style equates to clutter, done well, maximalist style doesn't need to feel overwhelming, cluttered and chaotic.
Maximalist interiors can be tough to get right and at their heart, lies a strong, unapologetic aesthetic that's creative and bold. From bright colours, big patterns and busy prints to mixing different furniture styles and making a space highly decorative, an elaborate chandelier might be mixed with a classic Danish mid-century chair, updated with boldly coloured upholstery, beside a gallery wall adorned with a plethora of mis matched picture frames.
You can find some tips & inspiration for creating a cohesive maximalist look here.
Whatever you personally like, pulling off a maximalist interior can be great fun and a wonderful way to unleash your creativity in making a space a true reflection of your vibe.
Did you know that our plastic crates are ideal for refurbishment projects? Whether it's a home or office refurbishment, why not hire some of our sturdy, stackable crates that can be delivered direct to your door?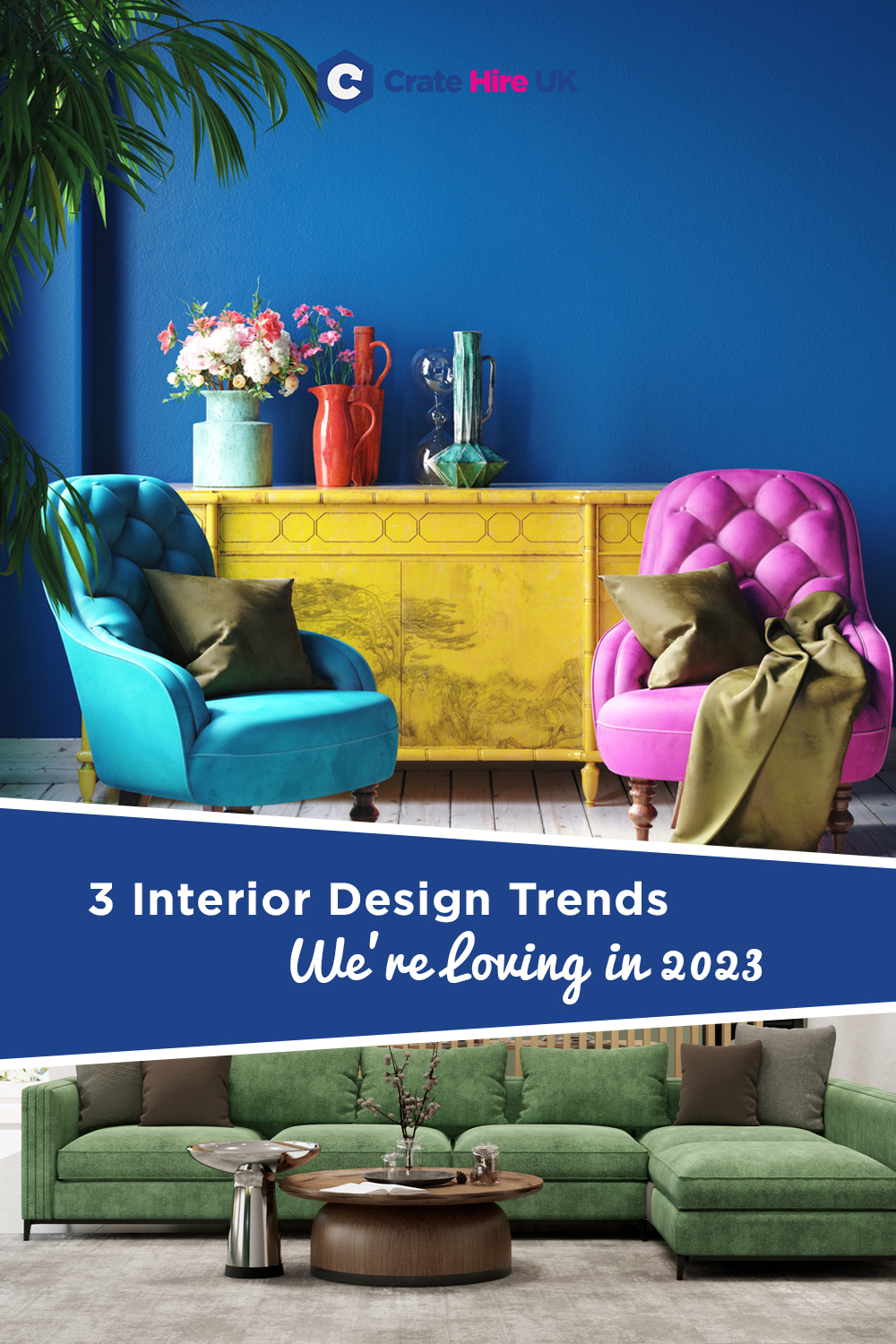 For tips and information on all things moving-related, follow us on
Facebook, Linkedin, Twitter or Pinterest