There are no two ways about it, moving home takes a whole heap of time and effort, so the earlier you can start the laborious task of packing boxes, and the more efficiently you do it, the better! We've been hiring crates to businesses and domestic customers for many years, and we know a thing or two about packing, so read on for our advice on how to pack to minimise breakages when moving.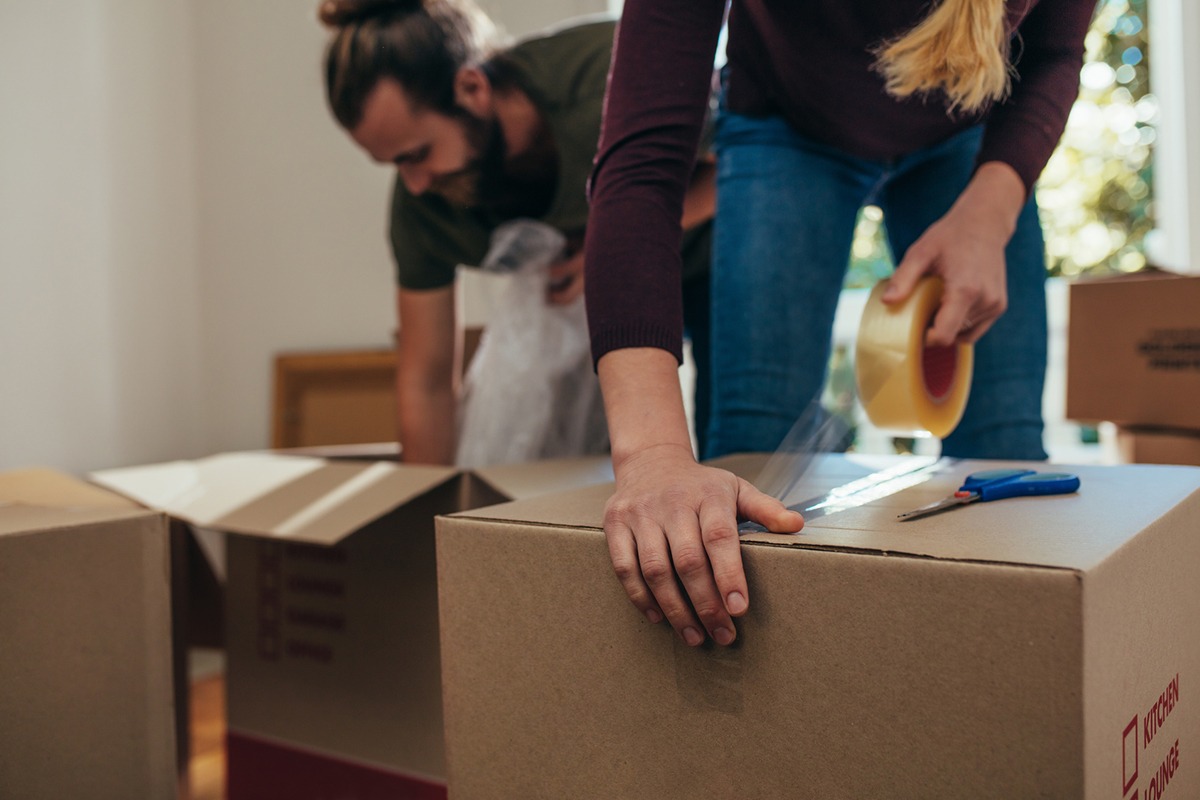 Before we kick off we're going to start by listing a few essentials you'll need to hand before you get stuck into the process of packing.
Essential packing supplies that you'll need include;
Cardboard boxes or plastic crates (wondering which is best? Find out here)
Marker pens
Sticky labels (optional)
Packaging tape (plenty of it, you'll get through lots, especially if you're using cardboard boxes)
Tape dispenser (trust us, this makes life SO much easier and makes a great investment)
Old newspaper
Dust or padded protective sheets/blankets for large items of furniture
13 house move packing tips to minimise breakages
1. Avoid over packing boxes
Don't make the mistake of over packing cardboard boxes and making them so heavy that the bottom drops out! As well as ensuring the bottom of boxes are securely taped, as you pack, test the weight of the box to ensure you're not making it too heavy to handle safely.
2. Start with rooms and items you use least
Start off as early as possible by packing up the rooms you use least, then pack methodically room by room if you can.
3. Label your boxes with what's inside and the room they go in
Always mark your boxes on the outside so once packed, you'll know what's inside. As well as labelling boxes with, for example, "saucepans & cutlery" you might also want to clearly state which room it will go in too, it might not always be clear. For example, you might store common kitchen items in your utility room, garage or a pantry, so always mark the room the items belong in clearly on each box too.
4. Don't make boxes too heavy to lift safely
Test the weight of boxes as you pack them to ensure they don't end up too heavy to pick up safely. Also, remember that large boxes will naturally contain more inside them so can end up being very heavy and a 2-person job to handle. If this is the case, you might want to add "heavy load" stickers to affected boxes.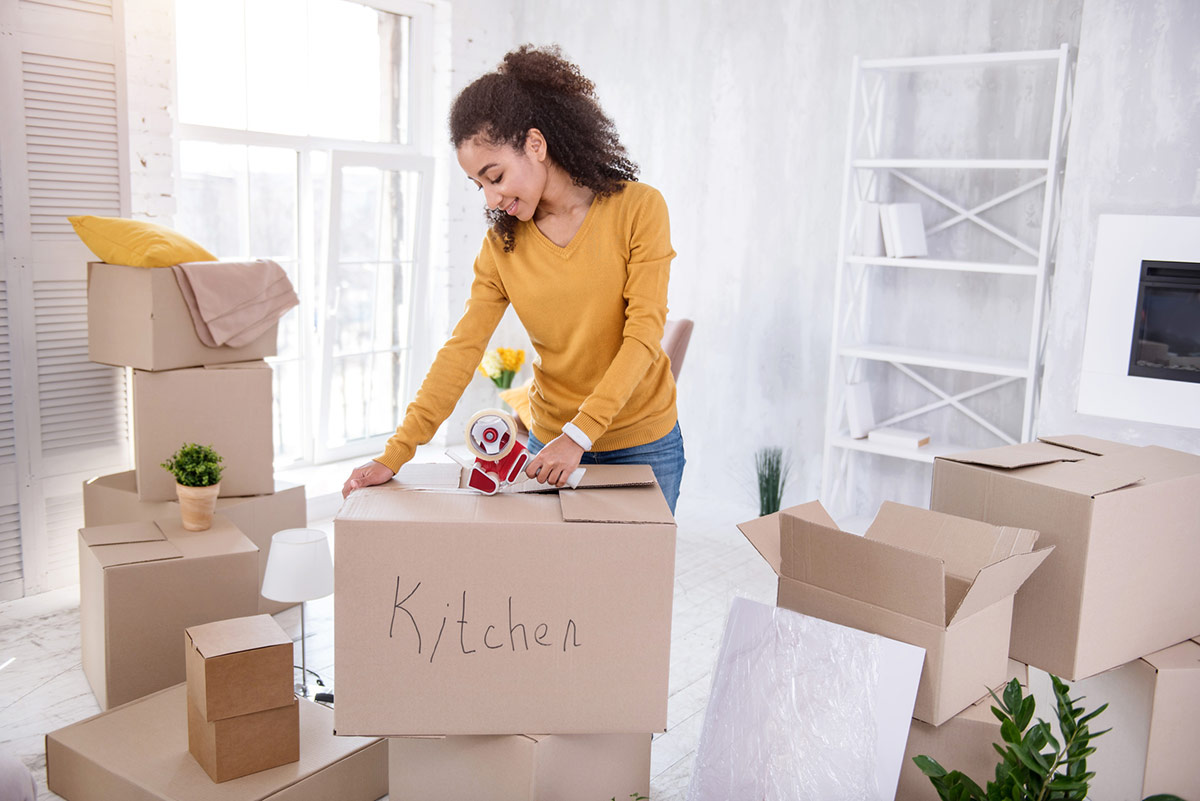 5. Invest in a tape dispenser
A tape dispenser makes life much easier when it comes to assembling and securing cardboard moving boxes. Seriously, the manual cutting of tape to put boxes together is a major faff and tape dispenser makes super light work of the task.
6. Be generous with your packaging
Make sure you're generous with your use of newspaper and bubble wrap to help protect delicate items like glassware and ornaments.
7. Avoid empty gaps
Try to fill boxes to make the best possible use of space, not only will this cut down on the volume of boxes you need to move, but packing out boxes (whilst ensuring they aren't too heavy!) means the content won't be able to move around inside, minimising the chance of things getting broken. Fill any gaps with old newspapers or even balled up linen to help avoid breakages.
8. Use large boxes for light items
Make sure you don't fill large boxes with heavy items. For example, crockery and books are best packed in smaller boxes. The smaller box size means that it won't be as heavy as a much larger box might be to carry. Keep bigger boxes for lighter items such as soft furnishings and bedding.
9. Pack cables tidily
With so much to do, it can be tempting to pull out cables and simply lob them in boxes, but you'll thank us for this one when it comes to upacking! Start by taking a photo of the back of your TV or any other electrical equipment, then unplug the cables and use cable ties to secure each individual cable, before popping them inside a clear food bag, which you can then label accordingly so it will be easy to identify the right cables for the right appliance.
10. Check lids and store upright
If you're moving liquids, for example, anything from the fridge or kitchen cupboards, including things like cleaning fluids, take extra care and ensure the lids are tightly screwed in place. You may want to go a step further and place bottles inside large food/freezer bags or carrier bags, so if any leaks or breakages do occur the leak will be contained. You'll then want to ensure they go into a sturdy box (ideally a plastic crate) and that any gaps are filled to stop them banging and rattling around during transit.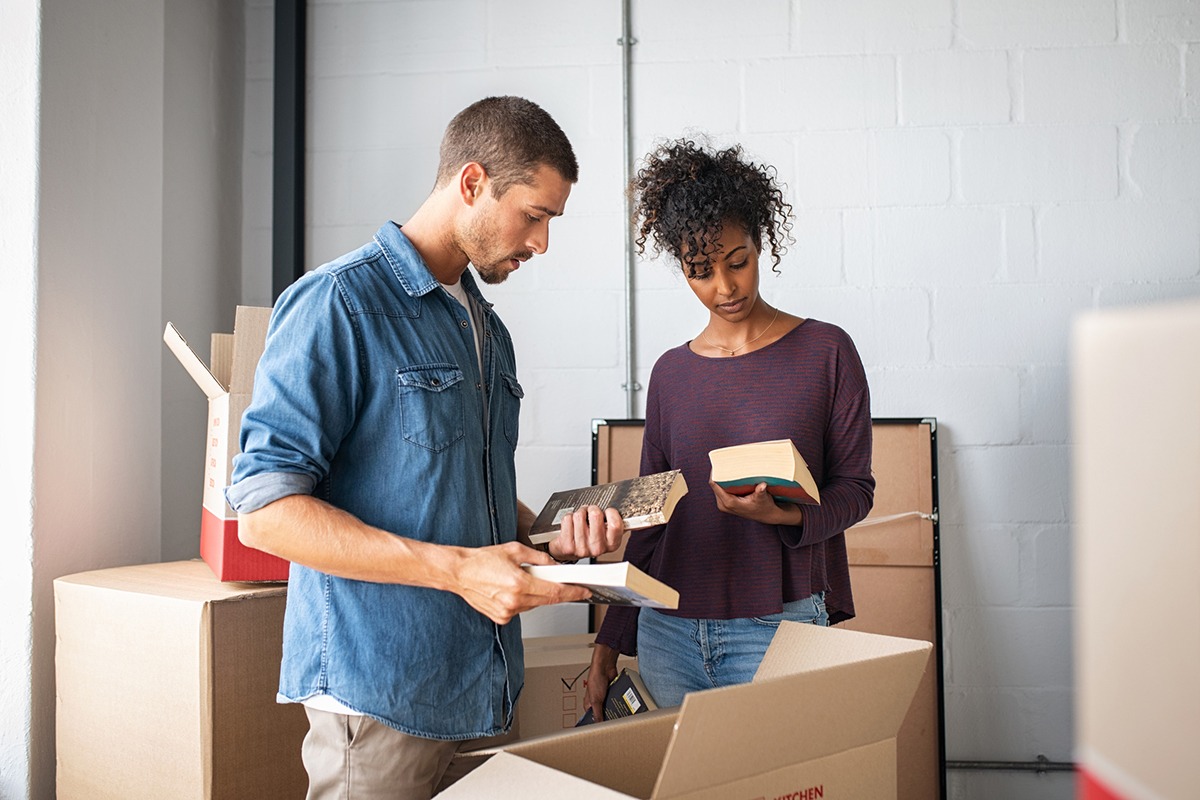 11. Put heavy items at the bottom of boxes
This is pretty obvious really, but with the pressure of packing, sometimes it's tempting just to shove things in any box that's got a bit of extra space inside, but ensuring you never pack heavy items on top of lighter, particularly breakable items, will help minimise breakages.
12. Use crate handling equipment
Make use of sack barrows and skates to help you move boxes and crates around once packed. For heavy boxes, in particular, you'll find that moving equipment really helps to reduce the likelihood of dropping boxes and breaking their contents.
13. Pay attention to how you pack glasses
Don't pack delicate ornaments or glasses straight into a box. Ideally, you'll want a protective layer lining the bottom and sides of the box (blankets are great for this) and then you'll want to wrap each glass or ornament individually in crumpled newspaper. Delicate glasses with long stems are best packed rim down.  Check out more great tips on how to pack correctly when moving home.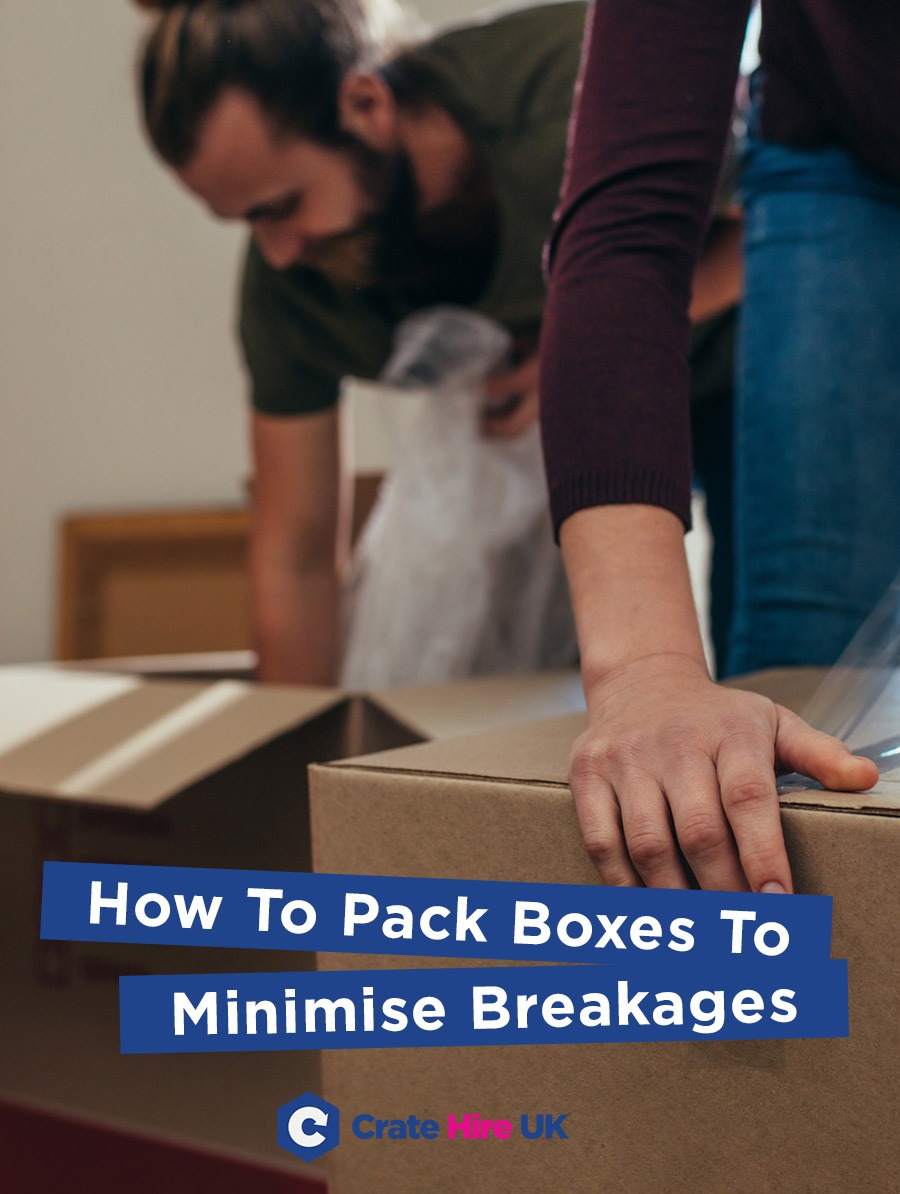 We'll help get you moving!
If you've not seen it yet, we'd strongly recommend you take a look at our ultimate list of 60 moving tips and hacks, or if you need to hire moving crates or packaging you'll find them right here on the site!
For tips and information on all things moving related, follow us on
Facebook, Linkedin or Twitter