Did you know that as well as renting crates from us, you can now buy them too? Buying plastic moving boxes from us means you have the ultimate flexibility and the best of both worlds. If you need sturdy storage long-term, it may be more cost-effective for you to buy our plastic moving crates outright, saving you money in the long run!
As well as our sturdy, stackable and weather-proof plastic crates, you can also buy cardboard boxes and a range of different packaging materials direct from us, so why not take a look at our range now to find out more?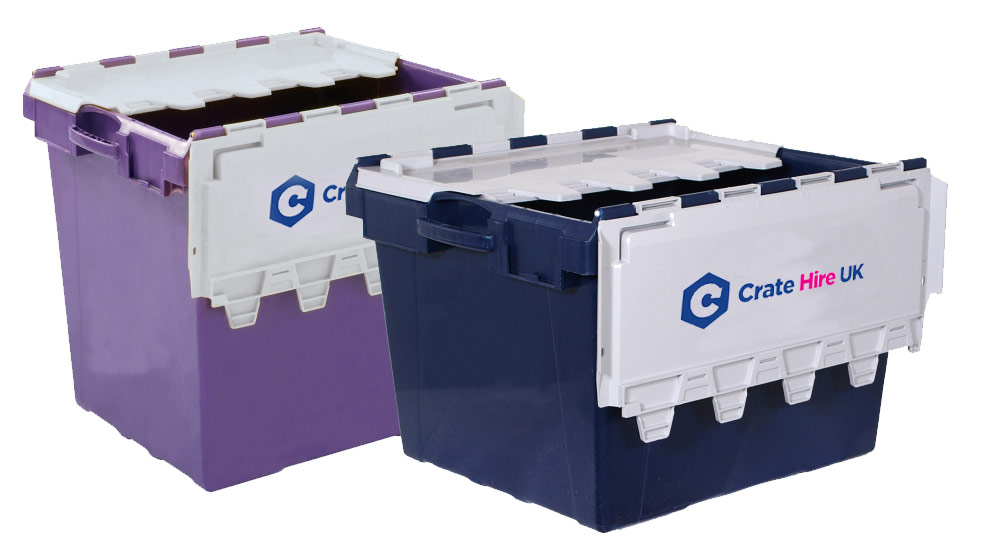 Buy Plastic Moving Crates Online
Our sturdy moving crates are ideal for both home and commercial use and will help protect the contents during transit. Unlike cardboard boxes you can fit more in, and because they are so much stronger, you don't need to worry so much about weight.
Our durable plastic moving boxes can be purchased online from just £18.95 and we have a variety of different styles and size of crate available.
Buy Cardboard Moving Boxes Online
If you'd prefer to choose cardboard, then our cardboard moving boxes can also be purchased online too, starting at just £33.99 for our smallest home moving cardboard box package which contains 10 standard cardboard boxes, plus additional labels and packing supplies, all included in the price.
If you're planning a larger move, then our biggest biggest cardboard box package contains a whopping 33 cardboard boxes including wardrobe boxes, rails, bubble wrap and much more!
Why Buy Moving Crates From Us?
As well as being rated 'excellent' by our customers, here are a few more reasons to choose us;
We offer fast delivery including next day options
We're a name you can trust to provide excellent levels of customer service
Strong and robust polypropylene crates
Our lidded crates are stackable, helping you save space during transit and whilst in storage
You can find out more about us, or why not take a look at our excellent customer reviews over on independent review site Trustpilot.
For tips and information on all things moving related, follow us on
Facebook, Linkedin or Twitter