Moving home is stressful, but when facing a business move this means disruption on a whole new level. Not only will day to day business operations be disrupted before and after the move whilst things get packed, un-packed and set up again, but full or even just partial closure on the actual day of the move can have serious knock on effects. For any company moving then, it is critical that loss of earnings are minimised and that the move causes as little disruption as possible.
The following 10 office moving tips cover everything from packaging and moving equipment through to minimising downtime and informing your customers, clients and suppliers about the move or find learn more about moving home or office the eco-friendly way.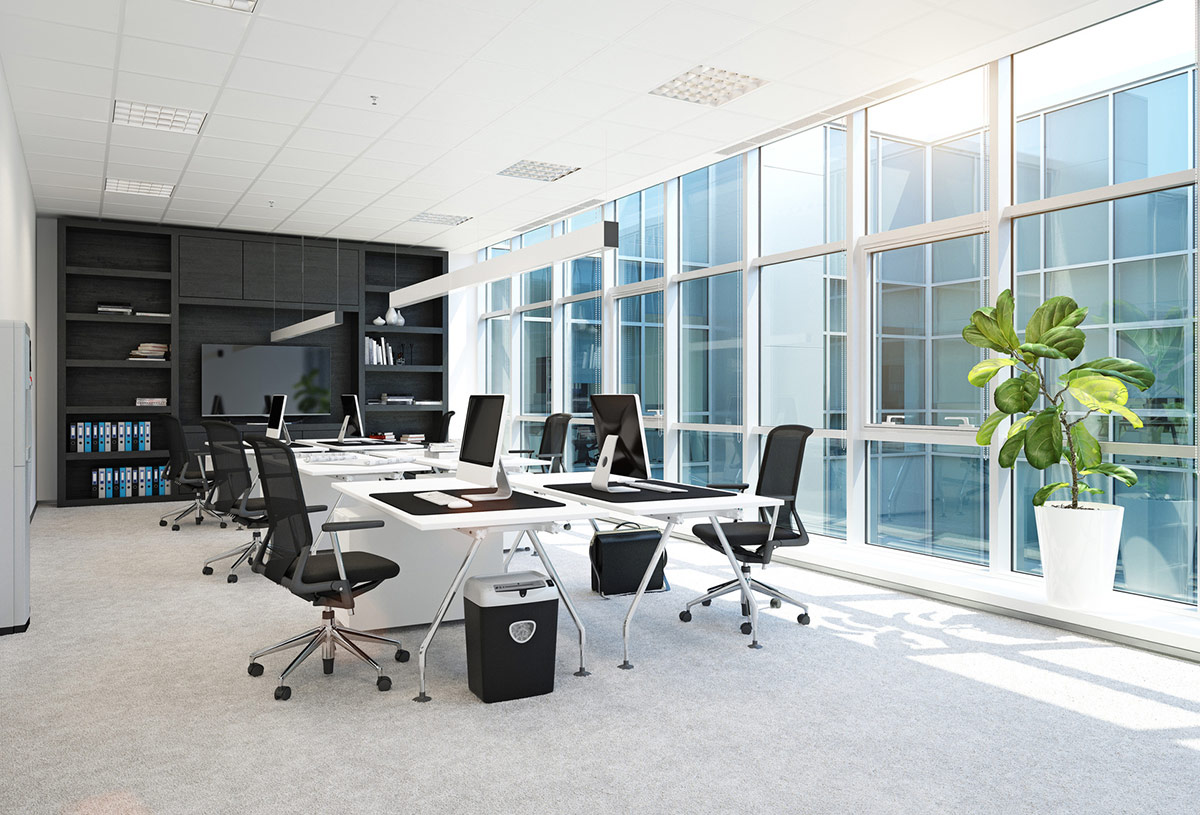 1. IT & Communications
Being able to answer the phone to your customers, process orders and keep your website fully operational are among the most important things to sort out. There are often long lead-times involved when it comes to getting engineers out to wire up a new location, so book all infrastructure and technical services as far in advance as you possibly can.
2. Have a moving plan
Make sure that you know what needs doing. For small businesses with only a few employees, a tick list will probably be more than adequate, larger businesses however will need something more detailed.
Start by planning and noting down all the major elements of the move, in particular the things that will take time to sort out. Follow these priorities with a list of all the smaller things that need doing. Assign tasks internally and find external service providers for the mission-critical things like moving your server room, building your new showroom or refitting office space. Include dates so you can schedule the various activities in and you can clearly see when each thing needs to be completed.
3. Update your branding
Business cards, letter heads, email signature lines and your website contact page, in short, anything that has your business address on, will need to be updated. Make sure that your visual branding is updated and taken care of slightly ahead of the move. There is nothing worse than handing out brand collateral that features out of date information or advertising the wrong contact details.
4. Everything has a place
Just like moving house, when you move office you will find you have storage spaces filled with all manner of random paraphernalia. Even if you are using a professional moving service for the packing side of things, you will still need to allocate resources into sorting things out to ensure you are only moving the things that you need.
That filing cabinet with an old handset for a telephone system you stopped using several years ago; the life-time supply of rubber bands that have inexplicably escaped their boxes and now litter every available cupboard shelf; that stack of business cards featuring the logo you stopped using last year. Use the move as a time to get rid of everything you don't need or use; this will ultimately help bring your moving costs down as you will only be moving the things that you need to move.
5. Tell everyone!
Telling your customers ahead of the move is critical if you are open to the public, if you have clients who visit your offices or supplies that deliver to your site. The easiest way to do this is to put a notice on your website, a banner or section on the homepage can direct people through to a dedicated landing page telling customers/clients/suppliers about the move, any closures and the new address. You can also update your websites existing contact page; update your answer phone message, tell clients when they come in or phone to talk to you, put notices up in our shop or showroom or send out an email to your mailing list.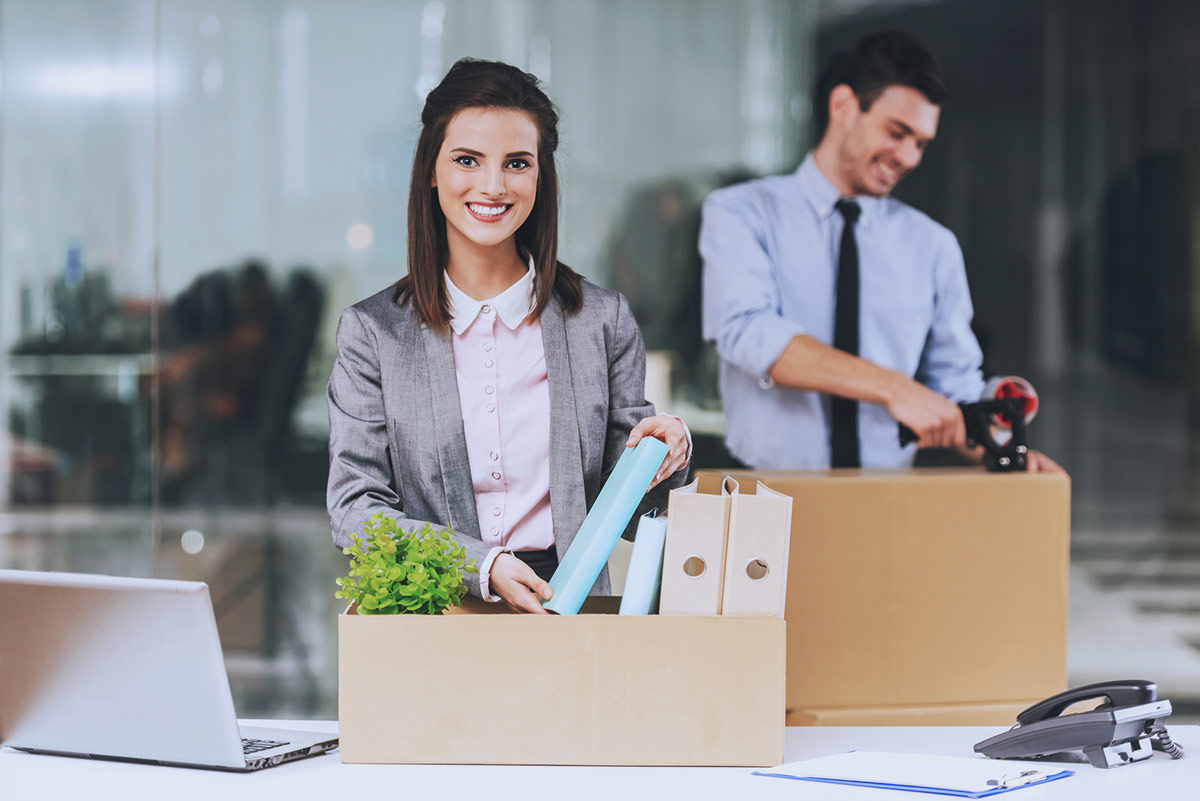 6. Choose your packaging wisely
No one wants valuable assets damaging in a move, so make sure you use the right packaging and equipment for your move. If you have any particularly awkward, bulky or heavy items for example you are likely to need more than a cardboard box!
Removals packaging companies can supply a wide variety of boxes, crates and moving equipment, so make sure you know what is available and choose what fits your needs the best. There are often far better solutions available than a simple box and bubble wrap, so consider heavy duty plastic crates that you can stack, wheeled steel roll cages for secure, highly portable storage or folding library shelf trolleys, ideal for moving large numbers of books and other printed materials. These and many other packaging options are available to buy or rent from Crate Hire UK
7. Get packing
Just as you would at home, packing for an office move means being as ordered as possible. If you are using regular boxes, then a marker pen to write a location for the box will suffice. If you are using more hard-wearing and practical plastic crates (which we would recommend), then you can mark locations by writing the location on an easypeel crate label and sticking it to the crate.
Put like with like and try to pack logically, desk by desk, area by area, room by room. Putting thought into packing will save time at the other end when you come to unpack.
8. Plan for downtime
Without a doubt, you will face some downtime and productivity won't be up to its usual speed immediately before or after the move. Make allowances for this and revise your operations accordingly. Bring in extra help for the move if you can, revise production quotas, even plan in some overtime for staff following the move, to allow for any order backlogs to be shifted.
9. Delegate to spread the workload
Delegation is critical when it comes to moving your office or business. It's a good idea to let your staff take responsibility for packing their personal effects. If desks or hardware differ for each employee, give them responsibility for packing their PC, peripherals and monitor too; this helps avoid getting things mixed up following the move.
10. Upgrade
Have your office chairs seen better days? Are you in need of new monitors in the reception area? Get rid of them now and use your move as a reason to upgrade! Order anything new well in advance of the move and try to get everything delivered on the same time, a day or two before the move takes place. Don't just think functionally either, having the foresight to order new framed artwork or office plants will brighten things up and help give your new space a bit of personality, helping your employees settle in at the new location.
For tips and information on all things moving related, follow us on
Facebook, Linkedin, Twitter or Pinterest