Downsizing is a trend that has gained a lot of advocates over the last decade or so, with people ditching large mortgages and big homes in favour of living a simpler, more sustainable life. Whether you're longing for the Instagram-chic of nomadic van life, dreaming of a quirky houseboat or you simply need less space, what are the pros and cons of downsizing your home?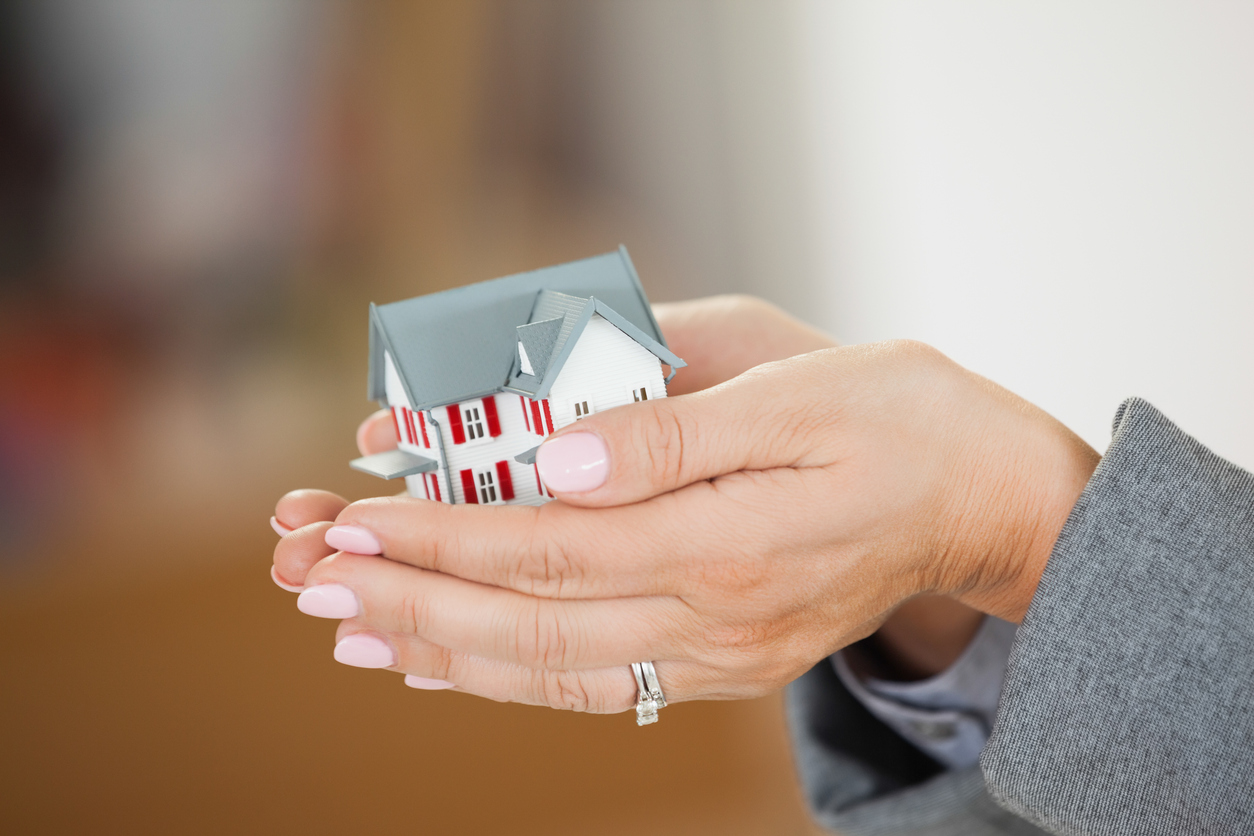 A new generation of social media influencers have ditched rental properties and turned their backs on mortgages, in favour of a simpler, often more nomadic lifestyle. Whilst glimpses of life in tiny spaces can look idyllic, behind the #vanlife and #tinyliving hashtags, there's a whole lot that you don't see.
Tiny living is of course one extreme, and you don't have to go micro to downsize. Depending on your circumstance, downsizing could mean losing the guest bedroom, choosing an apartment over a house or going from a sprawling detached to a more modest townhouse.
So if you're considering downsizing, what are the pros and cons you'll need to bear in mind before you make your decision?
Pros of downsizing your home
A smaller home provides a great opportunity to declutter and streamline your life. Whether downsizing is part of your spiritual philosophy or not, having a less cluttered home really can have a positive impact on wellbeing and of course a smaller home, means less 'stuff' which is good news for the planet too.
A smaller home is likely to be easier to keep warm so you could find that your heating costs plummet. Other costs too, such as Council Tax where applicable are likely to be much lower, helping you save money and live more cheaply.
By choosing a smaller home, you can opt to have a reduced term mortgage which could be paid off in half the time it would take if you owned a bigger home, likewise, if you're renting, you should find that rent is significantly cheaper for a smaller property.
A smaller home should be cheaper to decorate, carpet and furnish, helping you save a small fortune on interior costs.
Moving to a smaller property could mean you benefit from released equity that could fund anything from travel to putting it towards your retirement.
Cons of downsizing your home
It goes without saying that you'll have less space, which means fewer opportunities to throw dinner parties and have guests stay over, so a significantly smaller home could make a real dent in your social life, especially if you like to do a lot of entertaining.
With less space, it means you'll need to keep on top of clutter which means limiting what you buy, and favouring necessity over want. If you like a good big of retail therapy now and again, you could find that your smaller home quickly becomes clutter due to lack of space. For tips on dealing with clutter, take a look at How To Declutter Before Moving Home? 5 Pro Decluttering Tips.
Reduced personal space is likely as you may have fewer rooms in your new smaller home. If you want some peace and quiet, need to concentrate or need a space for you to participate in a hobby such as playing a musical instrument, gaming or crafting you may find it hard to create a suitable space. Take a look at Tips To Help You Make The Most Of A Small Office Space.
A small home is unlikely to scale well with changing needs or a growing family, unless that is you have a good-sized plot of land and the skills and materials available to help you extend your small home should the need arise.
Your living space will be less flexible as every square foot of your smaller new home is likely to be allocated for a specific use, you might even find that there's no ability to go re-arranging furniture as a smaller space may allow fewer furniture configuration options.
You might need to get rid of some old furniture. For example, in a living room with more diminutive proportions, you could find that items of further like your big chunky coffee table and roomy corner sofa are no longer suitable for the smaller space, so you may need to splash out on new furniture to fit the smaller space better.
If your family grows, for example, you find there's a baby on the way, want a large dog or need to take care of and move in an elderly parent, a smaller home will make it much trickier.
The size of your home is a very personal decision. What's right for you now, at this stage in your life, could be very different to what's right for you 10 years down the line, so it's always worth planning for what your future life might look like.
The last thing you want to do though is to downsize, only to find it's not for you, so we'd recommend making this a decision that's considered over several months.
Planning for the future can be tough, but if you're fairly certain of what you want in the medium to long term, then financially at least, freeing yourself from a crippling mortgage or sky-high rent costs could be the smartest, most liberating decision you'll ever make.
Talk to friends and family who might have taken the plunge and downsized to find out what life is really like in a smaller home, and if you're planning a radical downsize and want to follow the tiny home or van life trend, make sure you're connected on social media and reading blogs from people who have been there and done it, and don't forget to be realistic about the downsides of living in a smaller home, which are rarely shown!
At the end of the day, you'll need to draw up your own list of pros and cons to determine what's right for you, and whatever you decide, when it's time to move, don't forget that you can hire or buy moving boxes from Crate Hire UK.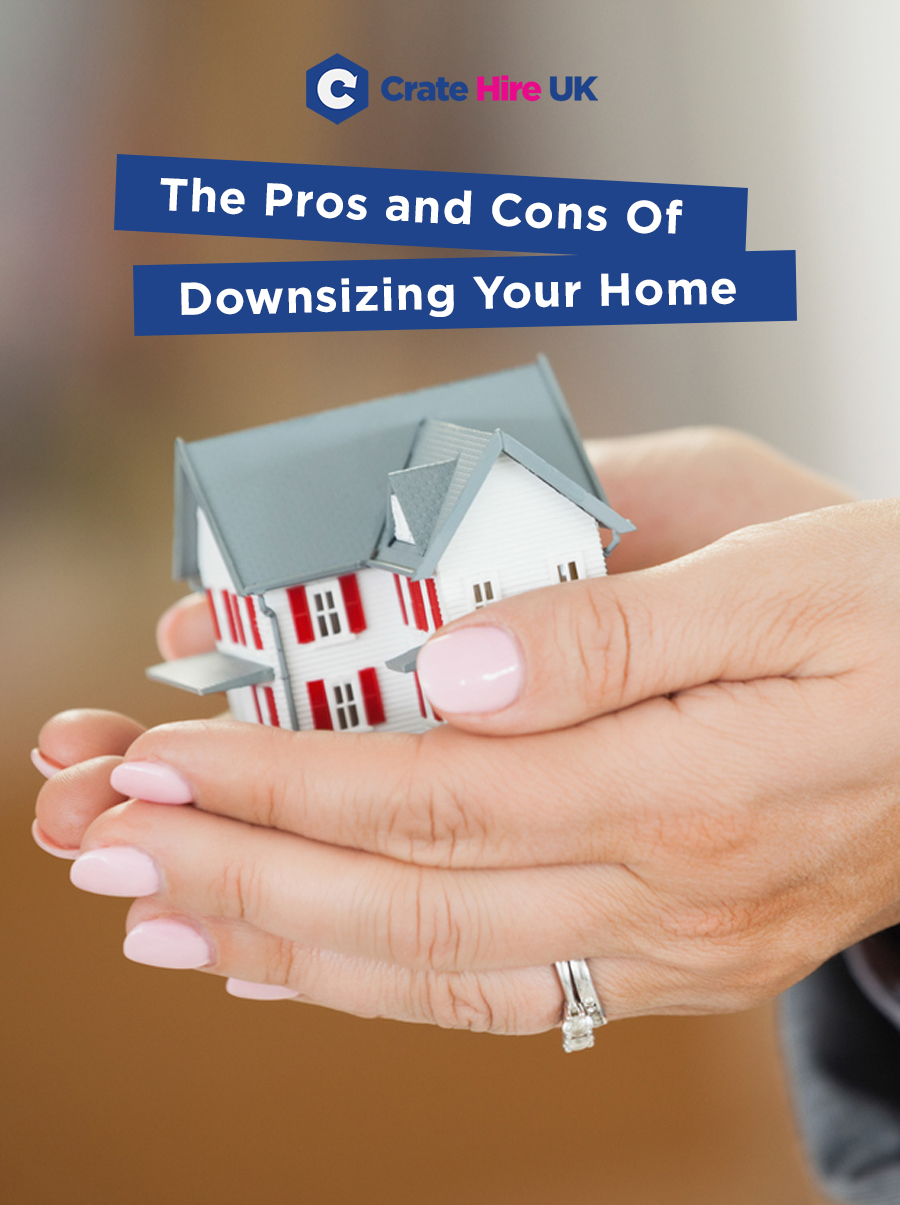 For tips and information on all things moving related, follow us on
Facebook, Linkedin, Twitter or Pinterest