We're all far more aware of the impact that our actions and purchasing choices have on the environment these days, and whilst carbon offsetting and turning plant-based are all well and good, grand gestures that require big changes can be difficult to make.
It's important then that we're all taking little steps to look after the planet and live more sustainably because the little things really can add up. So when it comes to moving home or office, we thought we'd highlight some of the things you might want to consider.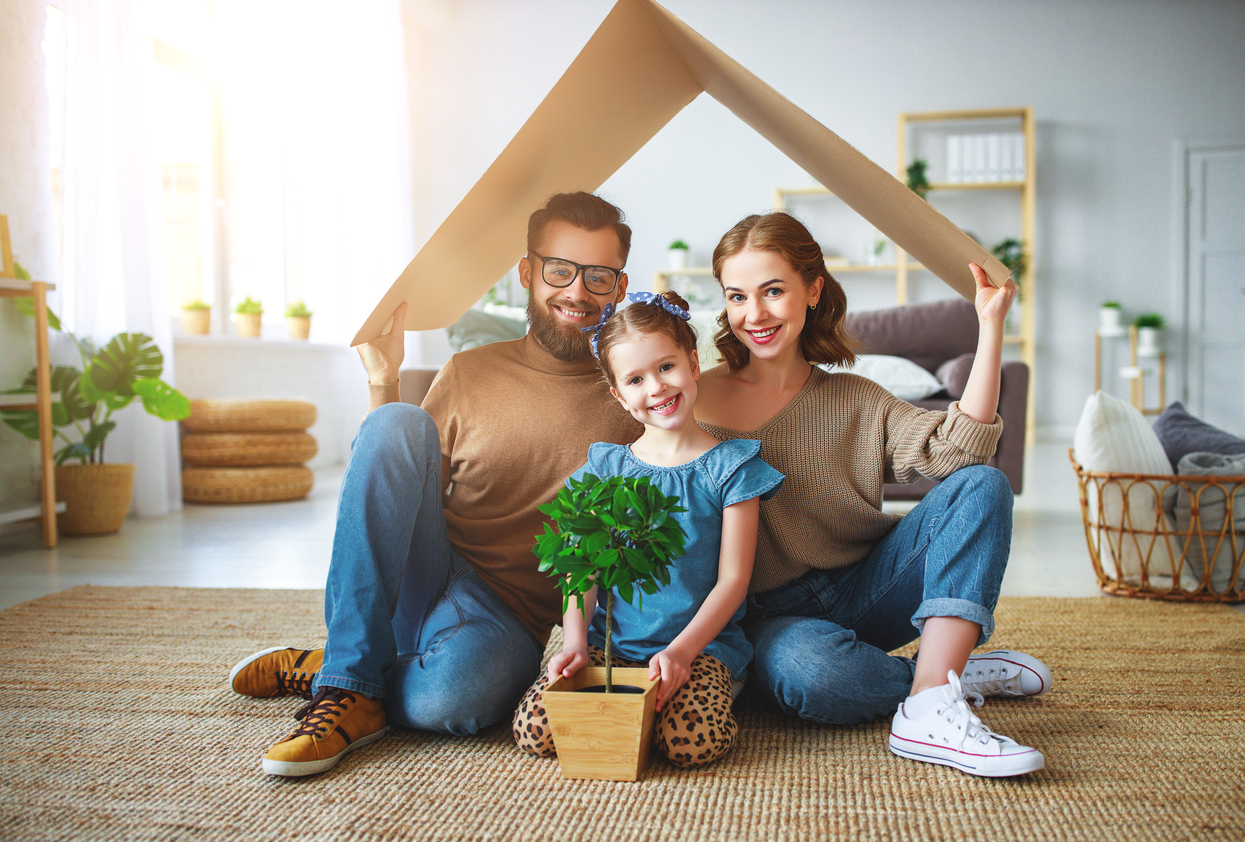 Moving Home In A More Sustainable Way
Divert unwanted clothes and homewares away from landfill
Before you move you'll probably start by sorting out the contents of your home. Not only will this decrease the number of things you'll need to move, but it also means you won't need quite as many boxes or crates!
When sorting things out it can be tempting to simply bin anything you no longer need or use, but before you toss it in the bin, consider whether it can be reused or recycled.
If it's broken, depending on what the item is, you might be able to find someone willing to repair or upcycle it for themselves, in which case you could consider giving it away for free or donating to a local company that deals with old or broken electronics for example. If it's beyond repair then make sure you recycle where possible.
Clothing that is clean and in a good state of repair can often be donated to charity shops, given to friends or sold online and if the clothing is old and worn, you can ensure the fabric is recycled.
Think about your packaging materials
Of course, almost everything we do has a carbon footprint attached to it, so it makes sense to lessen this wherever possible. Choose recycled and recyclable or bio-degradable packaging and even better, use what you already have around the house as packaging materials. Sheets, blankets and towels are ideal for using to protect delicate household items.
As soon as you put your property on the market, in anticipation of your move, get into the habit of keeping boxes and packaging each time you get something delivered. Ask friends and family to do the same and get them to donate boxes, bubble wrap, paper and so on.
Plastic packing tape isn't widely recyclable, so using plastic-free brown paper tape is a better option to secure your cardboard boxes. It's widely available online and is definitely a more environmentally friendly alternative.
Consider using sturdy reusable packing crates
Instead of traditional cardboard boxes that can fail if you pack too much into them and take a bit of time to put together, you could consider using reusable moving crates.
Although these are made from plastic, they are far from single-use and have a long average lifespan. The crates we use here at Crate Hire UK have a lifespan of approximately 12 years and they are then recycled at the end of their useful life.
Their reusable nature makes them a good alternative for reducing waste and you can find out more about how plastic moving crates are made here.
Carbon offset moving day
If you're using a large removal company and moving a long way you could find out whether they have any eco-friendly initiatives in place to help carbon offset the vehicle emissions created on your moving day.
You can also take steps yourself to offset your moving day journey. From tree planting initiatives to clean energy projects, you might be able to find companies that allow you to donate to various initiatives that will help you to offset your move.
Another way to reduce your carbon footprint on moving day is to make fewer trips. Instead of roping in friends and family and piling your belongings into several different cars and vans and making multiple trips, make sure you hire a van big enough for your move so you can minimise the number of journeys you'll need to make on the day.
Quick Tips For Moving Home In A More Sustainable Way
In summary then, these are our quick tips for moving home in a more sustainable way.
Consider using reusable moving crates instead of cardboard boxes
Use recycled packaging materials
Wrap delicate items in towels and bed linen to protect them
Use plastic-free brown packing tape
Make fewer journeys on moving day
Rum the contents of your fridge and freezer down in the days before your move to cut down on food waste
Recycle or give away any belongings you no longer want or need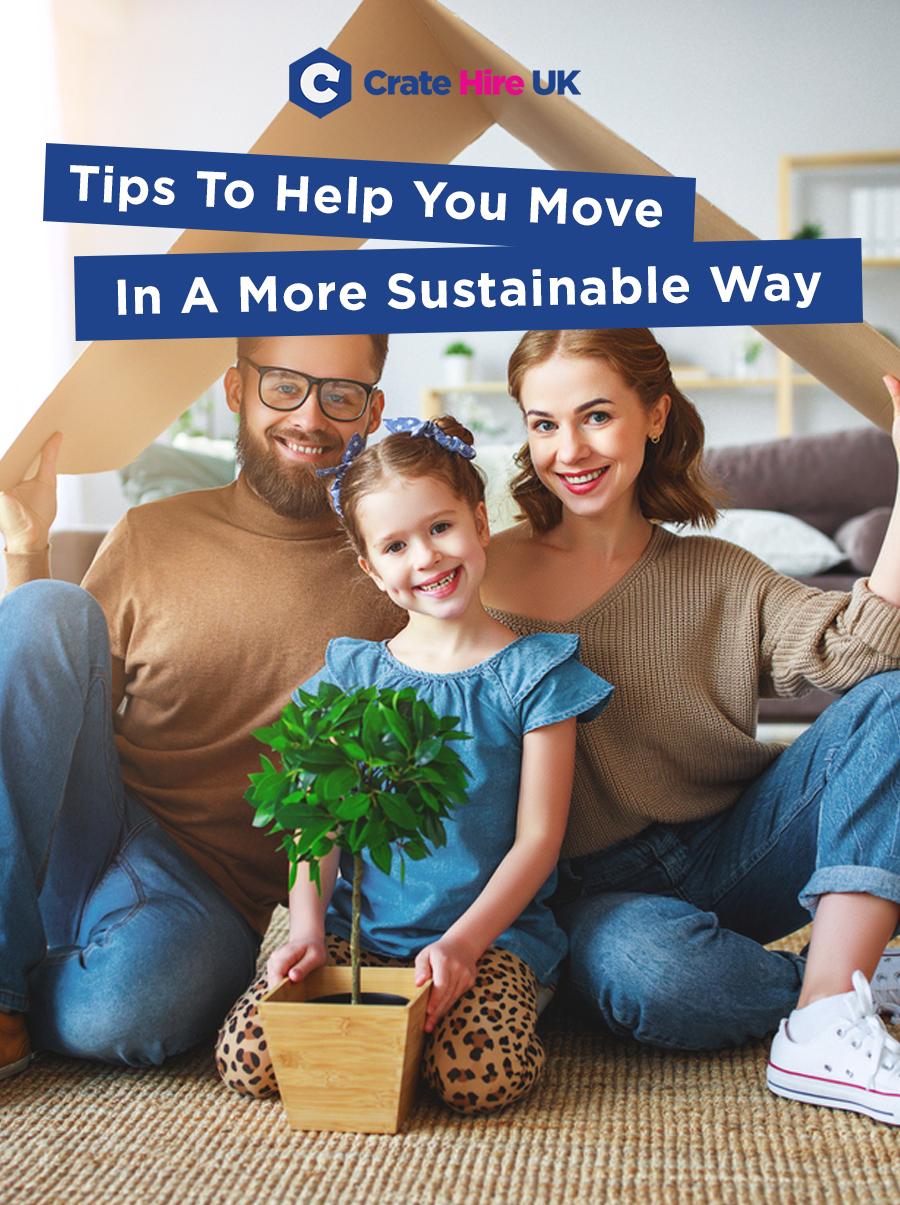 For tips and information on all things moving related, follow us on
Facebook, Linkedin, Twitter or Pinterest