If you own a shop, relocating can be a logistical nightmare. Owners of clothing shops are likely to encounter particular challenges unique to them. Thanks to the nature of their stock, clothing can be awkward to pack and move. So you'll need to plan, to ensure your stock arrives at your new location in tip-top condition. These moving tips for clothes shops can help you move with the easiest of fuss.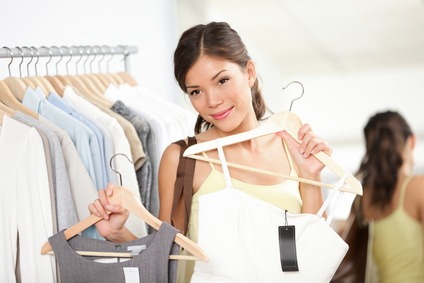 Plastic Crates to Move Stock
Making sure that you have enough crates and packaging is essential. Buy too much, and you are wasting money, too little, and you'll end up with overstuffed containers. Worst of all last-minute cardboard boxes that aren't up to the job. Cardboard boxes can lead to valuable stock being damaged. Help is at hand! Our handy crate hire calculator will help you to work out how many crates you need to hire for your shop move.
Plastic crates are big and sturdy, making them ideal for clothes storage. While they aren't entirely waterproof, they will provide you with protection from the elements as they are shower-proof.
Large, steel roll cages are ideal for transporting more substantial quantities of stock. With built-in shelves, the roll cages offer ample storage and are also lockable. Making roll cages secure and perfect for high-value stock items that need a significant amount of care.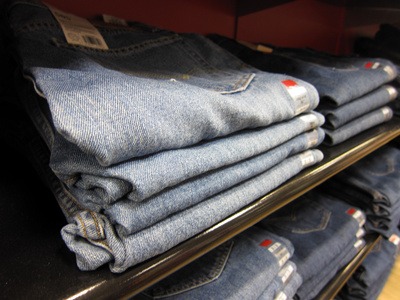 A great way to pack clothing, especially relatively small items like t-shirts, jeans and jumpers is to use plastic moving crates. Any clothing you display folded up on shelves or out on tables can easily transfer into plastic boxes. The primary benefit of shifting your stock in crates is when you get to the other end; your clothing is undamaged, folded and ready to go. Easily lift your items out and put them straight on display!
Top Moving Tips for Clothing Shops
Pack like with like, pack the same size articles of clothing together and don't mix up your lines.
Order a variety of different sizes of crates and moving equipment because the same size plastic crate won't be the best option for all of your stock.
Move larger or delicate items of clothing that will crease easily on clothes rails. Make sure the rail is covered in clear plastic in case of bad weather on the day of the move.
Write self-adhesive crate labels and stick them to the outside of each packed crate, you will then know what stock is inside and the location it needs to be moved to at the new site.
Don't forget that you'll need to move crates around. Once packed they are likely to be pretty heavy as they are stronger than cardboard boxes. The easiest way to move your crates around is to use crate handling equipment. Equipment like a wheeled sack barrow or a rubber topped skate.
For tips and information on all things moving related, follow us on
Facebook, Linkedin or Twitter