When it comes to trade shows and exhibitions, moving stock can prove a real headache. The last thing you want is for valuable stock to get damaged in transit, and with so much moving around to do, the chances are that if stock is not adequately protected damage is likely to occur.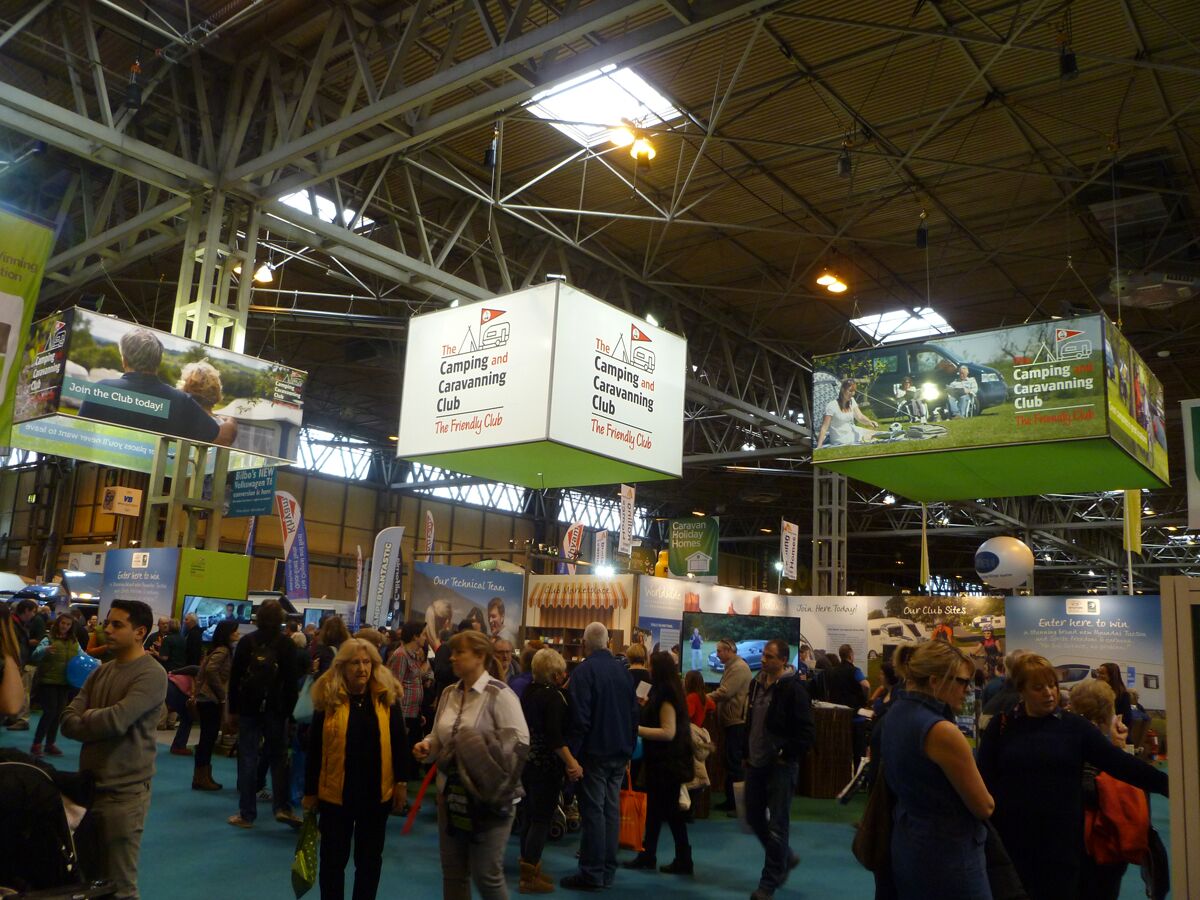 Renting our sturdy, plastic moving crates is a great solution for moving stock to and from trade shows. On your stand, storage space is likely to be minimal and storing stock off-site or even in an onsite warehouse can be expensive.
Crates Are Ideal For Moving Stock To & From Exhibitions
Our crates are lidded and sturdy enough to be stacked on to the top of the other, helping you to maximise whatever storage space you do have on your own stand, helping to make replenishing stock quicker and easier.
Label up each crate so you know exactly what's inside, and it also makes packing up easier once the event has finished and you need to transport unsold or spare stock away with you.
You'll find our crates to be a highly cost-effective solution and you can choose to have your crates delivered directly to your office and picked up again once you are finished with them, or alternatively, you can pick them up from one of our regional crate hire depots.
Find out more and take a look at our full range of exhibition stock moving crates and If you're still looking for help to put your exhibition stand together, check out these handy exhibition essentials.

UK Events & Exhibitions In 2020
Below is a list of some of the big exhibitions, coming up in the next few months throughout the UK.
NEC Birmingham
The Caravan, Camping & Motorhome Show 2020
12 – 23 Feb 2020
NEC Birmingham
The National Wedding Show 2020
28 Feb – 1 Mar 2020
NEC Birmingham
Crufts 2020
5 – 8 Mar 2020
NEC Birmingham
The National Franchise Exhibition
13 – 14 Mar 2020
NEC Birmingham
The Photography Show & The Video Show
14 – 17 Mar 2020
NEC Birmingham
The National Homebuilding & Renovating Show
26 – 29th Mar 2020
NEC Birmingham
Food & Drink Expo
20 Mar – 1 Apr 2020
NEC Birmingham
The Dentistry Show & The Dental Tech Showcase
15 – 16 May 2020
NEC Birmingham
BBC Gardeners World Live
18 – 21 Jun 2020
NEC Birmingham
Motorhome And Caravan Show 2020
13 – 18 Oct 2020
NEC Birmingham
Leisure, Food & Beverage Expo
11 – 12 Nov 2020
NEC Birmingham
Olympia London
Adventure Travel Show
18 Jan – 19th Jan 2020
Olympia London
Denstinations The Holiday & Travel Show
30th Jan – 2 Feb 2020
Olympia London
The National Wedding Show 2020
15 Feb – 16 Feb 2020
Olympia London
London Film & Comic Con Spring 2020
29 Feb – 1 Mar 2020
Olympia London
AI & Big Data Expo Global
17 Mar – 18 Mar 2020
Olympia London
Ideal Home Show
27 Mar – 13 Apr 2020
Olympia London
London Wine Fair
18 May – 20 May 2020
Olympia London
The Art & Antiques Fair Olympia
17 – Jun – 28 Jun
Olympia London
The Spirit of Christmas Fair 2020
2 Nov – 8 Nov 2020
Olympia London
Event City Manchester
The National Wedding Show 2020
14 Mar – 15 Mar 2020
Event City Manchester
ExCel London
Hotel, Restaurant & Catering (HRC)
3 Mar – 5 Mar 2020
ExCel London
MCM Comic Con London
29 May – 31 May 2020
ExCel London
Exhibition Centre Liverpool
The North West Wedding Show
18 Jan – 19 Jan 2020
Exhibition Centre Liverpool
Liverpool Comic Con 2020
6 Mar – 8 Mar 2020
Exhibition Centre Liverpool
UCAS Higher Education Exhibition 2020
1 Jul 2020
Exhibition Centre Liverpool
The Big Bang North West 2020
7 Jul 2020
Exhibition Centre Liverpool
For tips and information on all things moving related, follow us on
Facebook, Linkedin, or Twitter