Spring is traditionally associated with tidying and sprucing up the home, but here at Crate Hire UK, we think Autumn in the best time to give your home a thorough once over. That's because at this time of year, as thoughts turn towards the holiday season and Christmas in particular, we often find start spending longer indoors and have more guests either popping in for visits or staying over with us.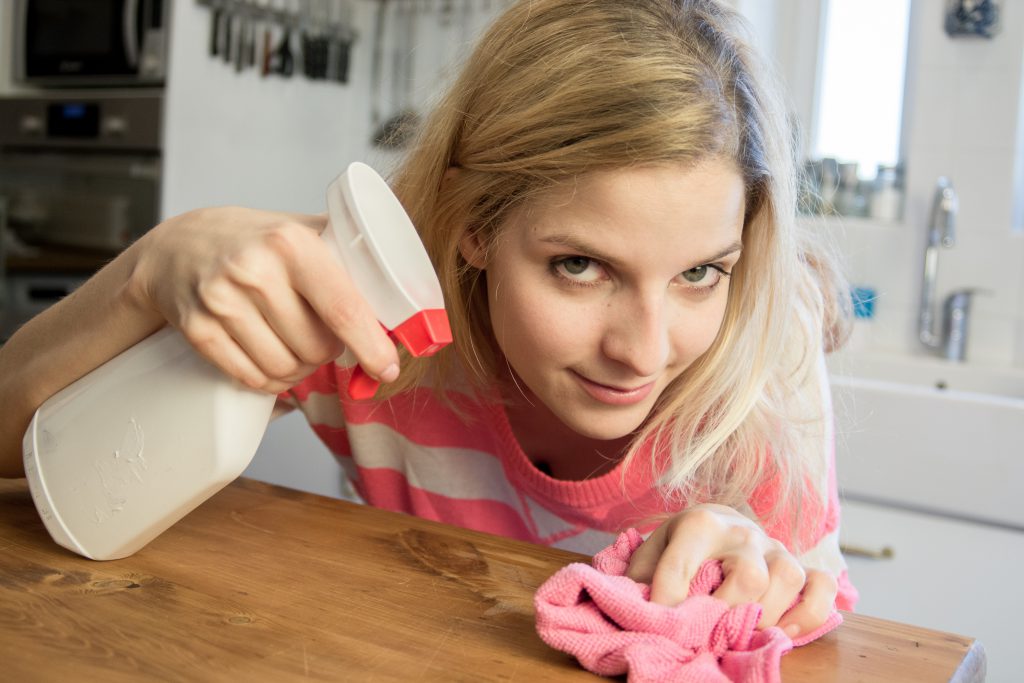 Cold days and long dark nights, mean most of us spend much longer at home indoors than we do during the summer, mess in the home can cause stress whilst a tidy, clutter free home is proven to be good for our sense of well-being.
With more time spent indoors and the likelihood of more visitors then, it's nice being able to relax, knowing that your home is clutter free, clean and tidy.
Spruce up your decorating
Check the state of repair of your internal woodwork and walls. Doors, frames and skirting boards take a lot of abuse, and suffer bangs, knocks and scrapes year round. This can leave them looking shabby, so spend a bit of time on general maintenance and decorating.
Fill in any holes or gaps you find (this is also a good idea, as it reduces the number of entry points for spiders seeking a warm place to live over winter), and give wood work and walls a new lick of paint. Magic erasers are great for getting rid of scuffs, and you don't have to totally redecorate, just paint over any stubborn marks to lift your walls and to make your wood work look as good as new.
De clutter your home now
The volume of 'stuff' that you own will usually rise thanks to Christmas, and this is especially true if you have little ones. Now is a great time to have a clear out, get rid of old toys and games they no longer play with, and either store them somewhere like the attic, give them to friends, or donate to a charity shop.
Doing this now means there will be plenty of storage space to cope with the volume of new Christmas presents. If you have guests staying over, de cluttering will also help you to reclaim your spare bedroom so it can be used for it's intended purpose as a guest room, rather than an oversized stargaze cupboard!
Have a good clean
Whilst many people suffer from allergies like hayfever which are typically associated with the summer months, allergens in the home exist in their droves and allergies can be exacerbated during winter.
As the temperature drops, many homes turn on their central heating which can lead to dry air. Opening fewer windows means the air in your home is likely to be heavier with dust and other air borne allergens, that would simply waft out of the patio doors or open windows during summer.
This can spell disaster for those who are sensitive to dust. Even those that don't have allergies can find the dry air caused by central heating a problem, so have a good old clean. Wash whatever soft furnishings you can, vacuum the sofa if you have a fabric one to get rid of dust mites, give all surfaces a good clean and throw those windows open to give your home a good airing.
For tips and information on all things moving related, follow us on
Facebook, Linkedin or Twitter