Regardless of which part of the UK you live in, you're likely to have lived through 3 lockdowns now. The global pandemic means that many of us have spent the best part of a year working from home and thoughts of returning to the office could be causing you some concern.
Whilst your employer has a duty of care to ensure you'll be kept safe, there are still things you can do to help ensure that your personal workspace is clean and germ-free.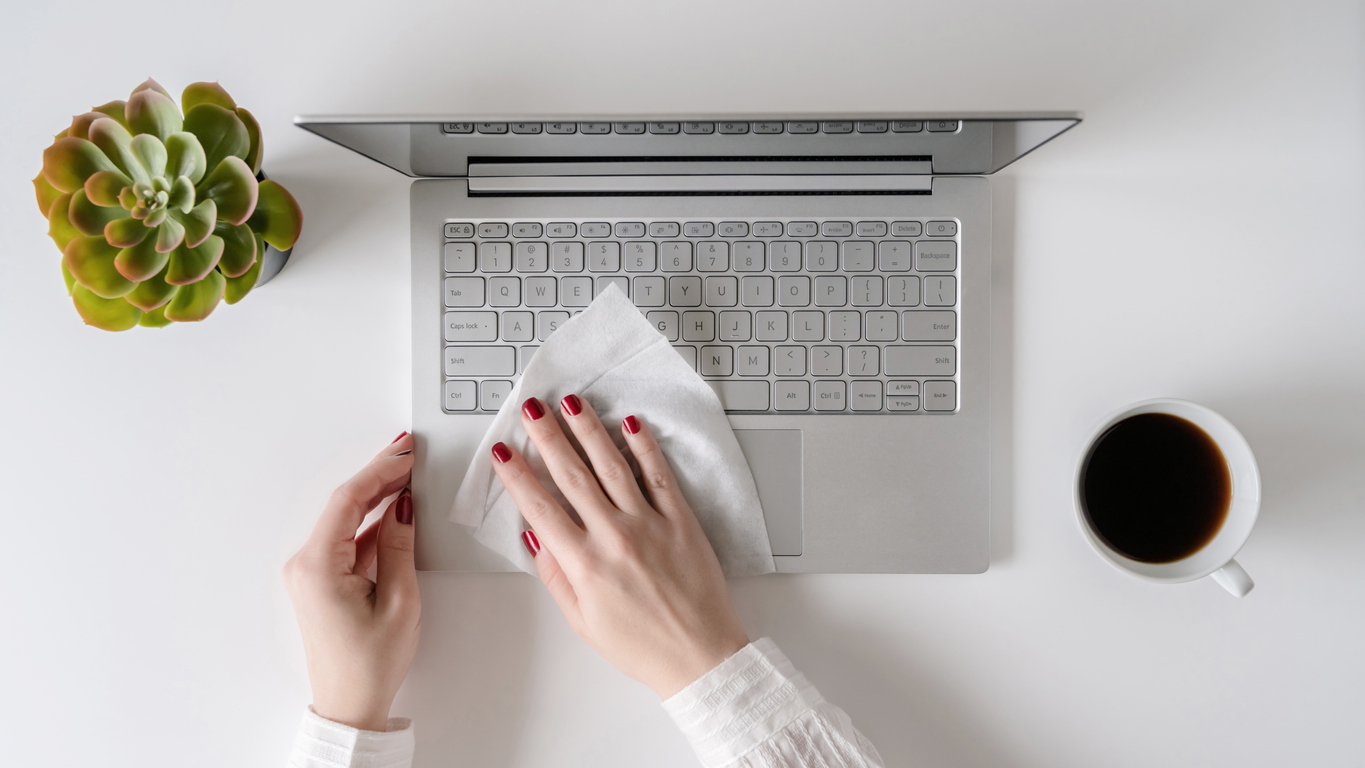 Your employer is responsible for meeting current health and safety guidelines relating to coronavirus, ensuring you can work as safely as possible, but we'd like to focus on the little things that you can do yourself that can help to provide you with greater peace of mind at work.
No matter how clean your desk looks you could be surprised to learn the grubby truth. In fact, the average office desk contains 400 times more germs than a toilet seat. This fact alone means that many office workers could be at greater risk of picking up a bug thanks to dirty desks. Read more about the unwelcome reality of office hygiene and find out what your office desk reveals about you here.
Of course, due to the global pandemic, we're all far more hygiene aware, washing our hands more frequently and so on, but with our office desks being hot spots for germs as it is, minimising the chance of passing on any bugs is more important now than ever.
Pay careful attention to touchpoints
Take a look at your desk and think about all the common touchpoints in your workspace. From the back of your office chair to more obvious touchpoints like your computer keyboard, mouse, desk phone, headset and your PC power button. These areas are all likely to receive a high amount of germ transfer from not only your hands but from the hands of cleaners and even work colleagues too.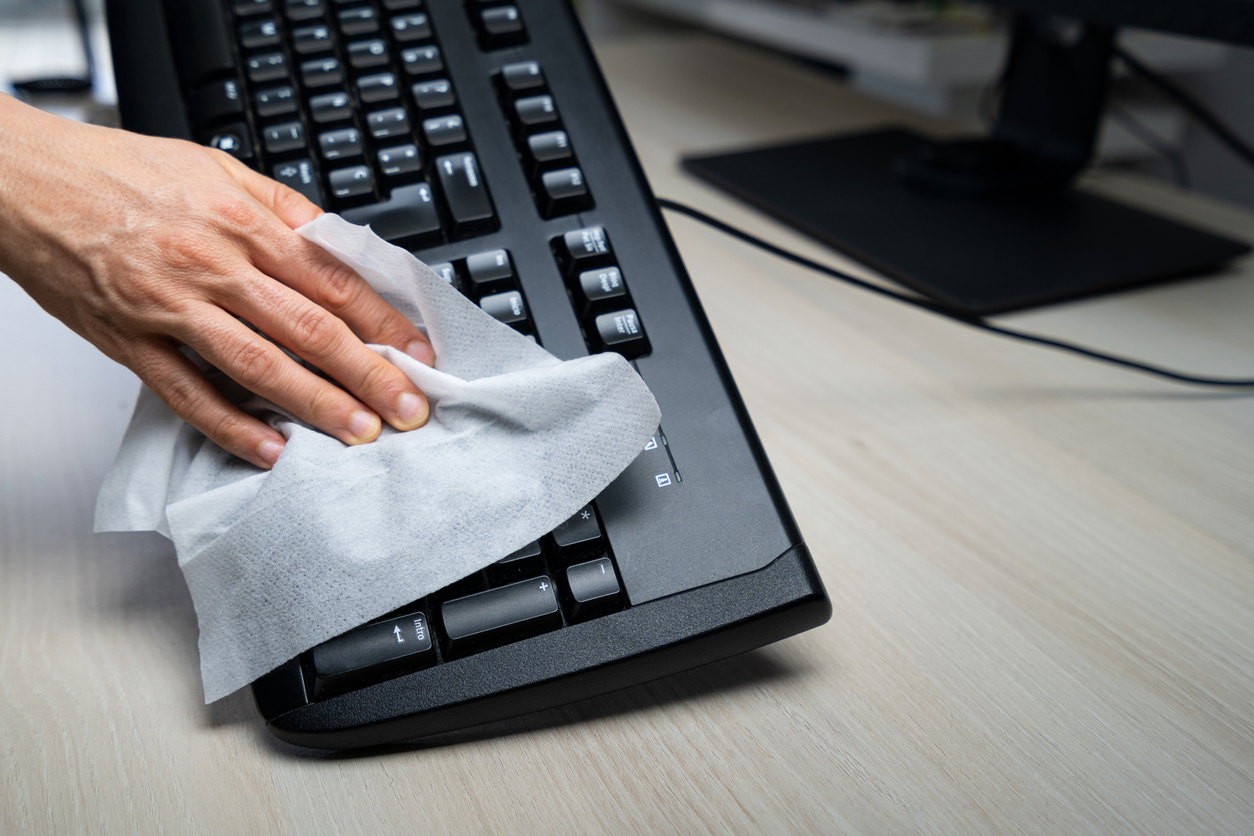 Consider wiping touchpoints down in the morning before you start work and again in the middle of the day, particularly if you leave the building to visit a shop to pick up your lunch. Wiping things down afterwards will minimise the chances of bringing any nasty germs back to your desk with you.
Learn more about organising your office workspace here.
Clearing the clutter
Did you know that even at the best of times a cluttered desk can act as a grime magnet? Whilst many businesses will have introduced clear-desk policies as a response to Covid, even if your place of work doesn't have such a policy in place, cutting down on what's on your desk is a prudent measure.
A desk free of clutter means that there are naturally fewer places for grime and germs to settle, but don't worry, it only needs to be a temporary change. A de-personalised workspace can feel quite bland and uninspiring, but remember, hopefully, your desk won't need to stay this way forever!
Take a look at the Coronavirus and working safely here.
For tips and information on all things moving related, follow us on
Facebook, Linkedin, Twitter or Pinterest