Whether you're moving to a different area for a new job, to be closer to friends or family, to get into the catchment area of a good school, or you just want a fresh start somewhere new, selling your property as quickly as possible is usually a priority. Regardless of your motivation for moving home though, the time of year that you move can have a big impact on stress levels, so read on to find out the best time of year for your move home.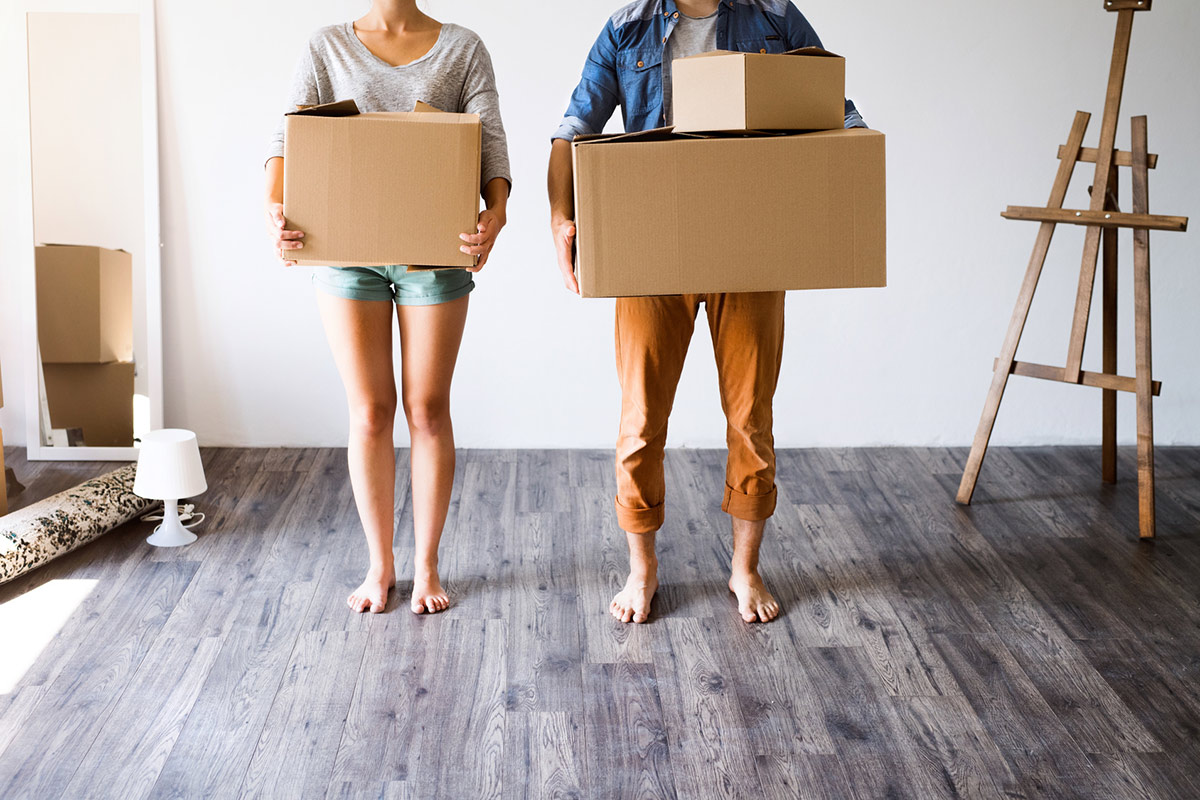 Getting The Timing Right
When it comes to moving home, it's all about timing. There are certain times of year that are best for selling your house, and there are also certain times of year when it's better to move, though this will largely depend on your individual circumstances.
The property market is subject to varying levels of demand over the year, and it's also heavily influenced by external forces like the economy.
In times of recession or economic uncertainty, such as Brexit for example, demand will often take a nose dive as people will generally be nervous about making large financial transactions, choosing to stay put instead.
Research from Compare My Move analysed 66,500 UK movers and found that nearly 30% of moves happened during the summer. So whilst summer is the most popular time to move, is it the best time to move?
The Pros & Cons of Moving In Summer
Moving in summer has several benefits. For families with children, a summer move provides plenty of time to get settled into a new home and new area before the new school year starts in September. A move that coincides with the summer holidays also means children won't need to be taken out of school for the move.
Summer can make a good choice thanks to better weather too. Long days and fair weather make for a much better moving experience.
The downside of moving in summer however is that as this is the most popular time of year to move, you might be adversely affected by people preferring to go on holiday at this time of year, meaning it could be slower to complete.
Removals companies are likely to be operating at full capacity as a result of the increase in demand, which means that you'll need to book your removal company as far in advance as possible and you may need to be a little more flexible with your dates too.
If you can't get a removals company booked for your preferred day however, you could always consider a self-move. Self-moves provide you with greater flexibility, but it can be hard work! If you can, make sure you rope in friends and family to help and don't forget you'll need to buy moving boxes or rent moving boxes and you'll probably need to rent a large van too.
Even if you are currently in a small property or flat, moving by car, even a large car can mean making multiple journeys which will increase the overall time it takes to get all your belongings from one location to another, and of course, if you have a full house of furniture including large items like sofas and beds, they will simply be too big to make moving using your car feasible.
Choose The Right Day To Move
We'd strongly recommend that you plan your move for a week day, and take care to ensure your preferred moving day doesn't coincide with a bank holiday. Road traffic is likely to be much higher, which could mean delays in getting from one property to the next.
Depending on where you're moving to as well, make sure you're aware of any local events that might be taking place. Road races or parades for example will often close large sections of road for hours at a time, so make sure your moving day doesn't coincide with a big local event which could make road travel tricky.
Start Early On Moving Day
When it comes to the big day and it's time to actually move, it's best to get things started as early as possible, giving you the full day to complete your move, and if necessary, travel to a new town or city.
Early morning makes sense too, especially during the hotter summer months. Hot weather can make the physical task of moving boxes and furniture far more arduous, so by choosing early morning, you'll also be choosing the coolest time of day, which can really help when it comes to the physical labour needed to pull a move off!
For tips and information on all things moving related, follow us on
Facebook, Linkedin, Twitter or Pinterest