New & Exclusive File Crate Hire
We're pleased to announce the launch of a brand new crate, the LC6F file crate, ideal for facilities and office managers needing to move documents from one location to another.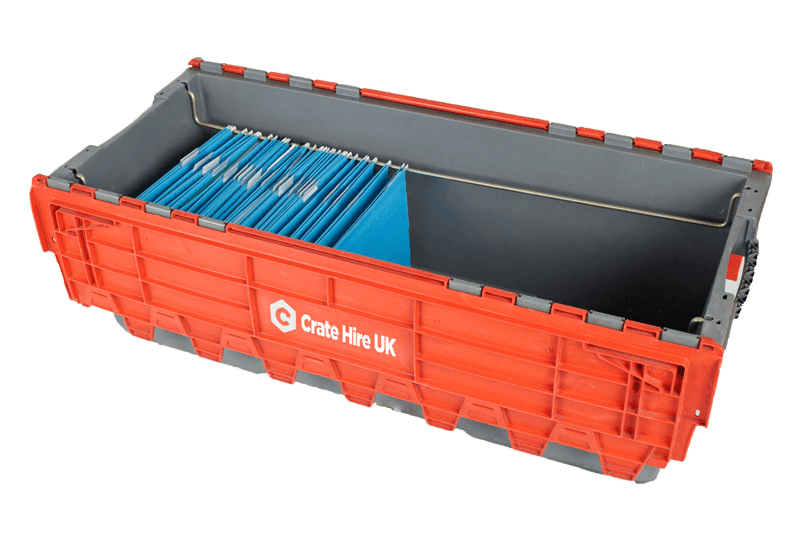 The new file crates have been designed specifically to accommodate hanging suspension files of various sizes, ensuring they are kept safe and secure during moving and transit.
Our new file crates are perfect for office moves, and utilise steel rails running down the inside of the sturdy plastic boxes, which will hold a large number of suspension files.
Benefits of our new file crates
Strong and secure with lids to keep the contents safe
Capable of holding up to 1 metre of hanging suspended files
File crates are easy to assemble and adjust
Lids can be opened and closed without damaging the files stored inside the crate
Excellent temporary storage solution for office moves and refurbishments
Can be stacked or nested for tidy, space saving storage
For tips and information on all things moving related, follow us on 
Facebook, Linkedin or Twitter