Giving your home an update can sometimes feel a bit daunting, especially if you're planning on moving soon and will be putting your house up for sale. Considering what a potential buyer might want can make the task even more difficult, so we've put together some simple ways you can put a bit of spark back into your home with our quick and easy home refresh ideas.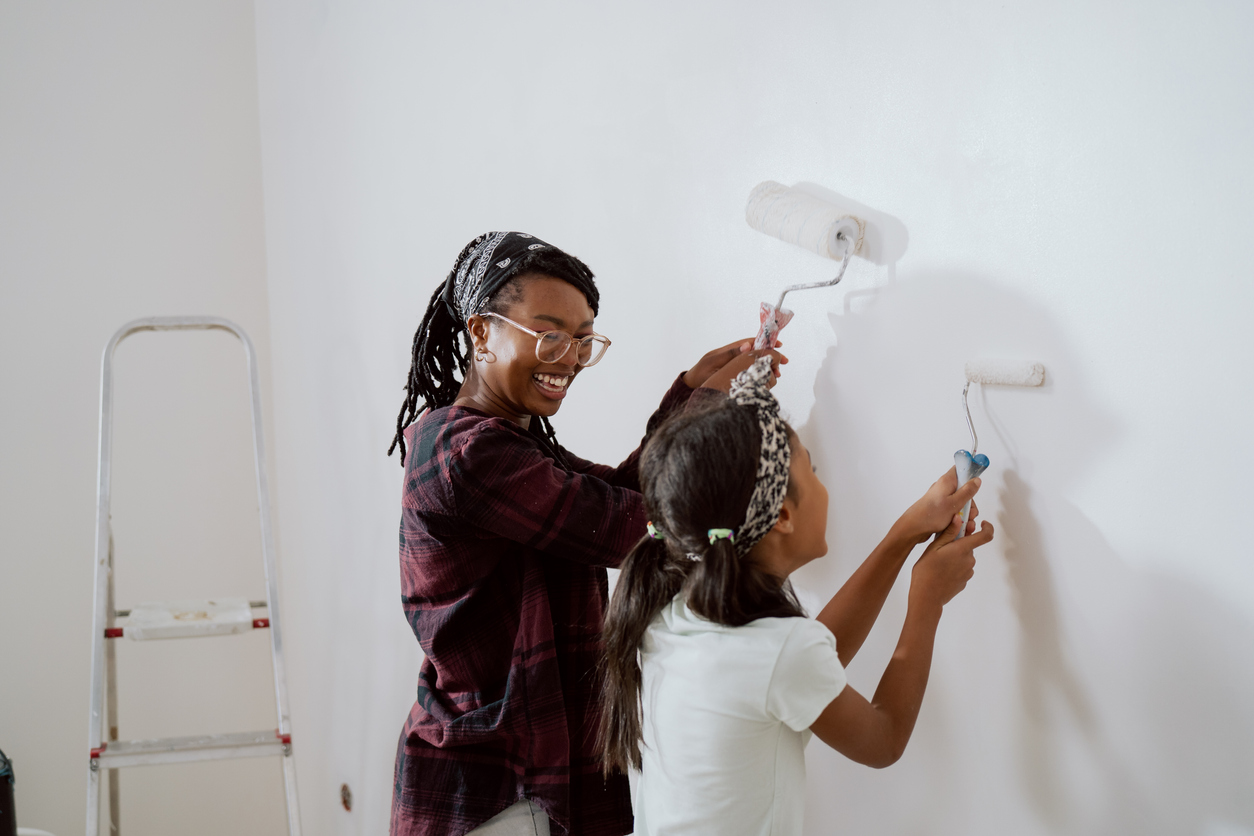 Our home is a haven and one that (hopefully!) provides you and your family with comfort and peace, a space that reflects our personalities, and more than that, our living spaces can actually have a profound impact on our mood.
Consider how you might feel when your kitchen is in disarray or the living room looks messy after having friends over. Clutter and mess can make us feel uneasy, with the potential of making us feel tetchy or worse, even a bit down and overwhelmed. Read more about the connection between mindfulness and decluttering here.
Now consider the reverse scenario instead. You've just tidied up, or you walk into a freshly tidied room and the sense of calm you feel descends as a result.
If you're feeling a bit bored with a space, need to give a room a bit of a spruce up or you feel like your home needs a refresh before you put it on the market, read on, our simple tips with help you breathe new life into your home and garden.
1. Rearrange Furniture
You will of course be very used to your home in the configuration that it's in, but assuming space allows, simply rearranging the furniture in a room can give it a fresh new feel or even completely transform a room.
Try moving your sofa or chairs to a different wall and experiment with different layouts which can help you to find a way to perfectly maximise your space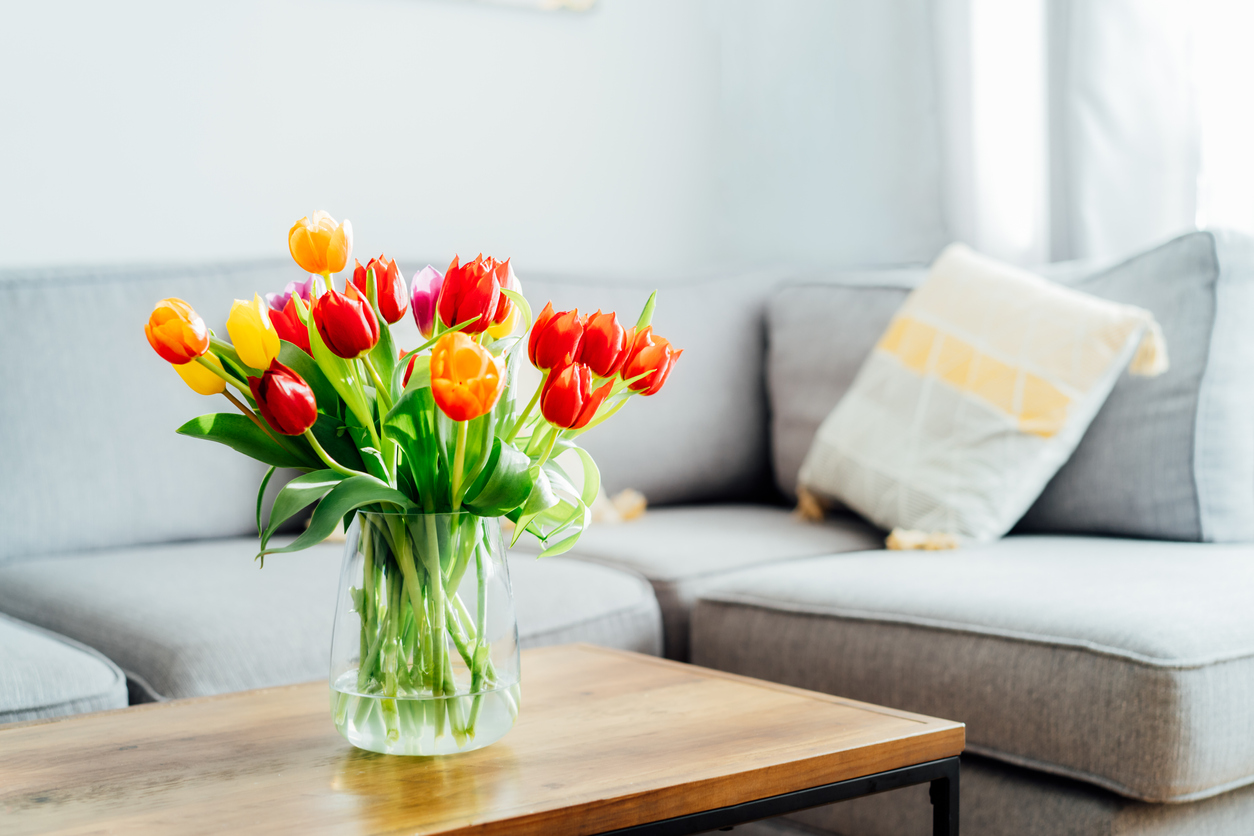 2. Just Add Plants
House plants have enjoyed a huge revival of late and are trendier than ever, what's great about plants too is that they are perhaps one of the easiest ways to liven up your home.
The same goes for your outside spaces too, plants can add interest to an otherwise uninspiring front path and entrance and they can also liven up and dull corners of your garden.
Indoor plants not only add colour and texture, but they have also been proven to improve air quality and have even been shown to reduce stress levels.
From a herb garden and hanging baskets to indoor macrame hangers, a vase of fresh flowers or potted plants on your kitchen window sill, plants can make a great difference! Take a look at 10 quick ways to give your garden a makeover before putting your property up for sale here.
3. Paint A Wall
A fresh coat of paint can do wonders for any room. Choose a colour that complements your existing decor or go for something bold and eye-catching. You might even want to create an accent wall or create a real statement hallway.
Whatever you do, if you're planning on moving soon, just remember that you don't want to do anything too outlandish that could put a would-be buyer off, so you might want to play it safe and choose neutrals
4. Upgrade Your Lighting
Good lighting can make a huge difference in how a room looks and feels and brightening up a room could even make it feel a bit bigger!
To make a room look bigger to potential buyers, you might want to consider the size of existing lampshades, table and floor lamps. You don't want things that are too big and take up a lot of space as this could make a room feel smaller than it really is.
Alternatively, if your light fixtures are looking a bit dated you might want to update them to create a fresher and more inviting atmosphere.
5. Add Outdoor Seating
If you have a garden or patio area,adding outdoor seating can create a whole new space for relaxation and entertainment. An inexpensive bistro set, picnic bench or a couple of lounge chairs can make a great addition to your outdoor space, extending the usable area. This is particularly useful if you'll be showing your home to prospective buyers soon.
6. Hang Some Art
Adding some art to your walls is an easy way to add personality and style to your home. Whether you choose a large statement piece or a gallery wall of smaller prints, art can completely change the look and feel of a room.
An easy and inexpensive way to do this is to create a gallery wall that consists of family photos. A great method is to theme your photos, for example, you could choose a collection of photos from special events, family holidays or you could make them completely random.


For tips and information on all things moving related, follow us on
Facebook, Linkedin, Twitter or Pinterest