We understand that our business is nothing without you, our customers! With this in mind, everything that we do focuses on providing you with the best experience possible when you use Crate Hire UK.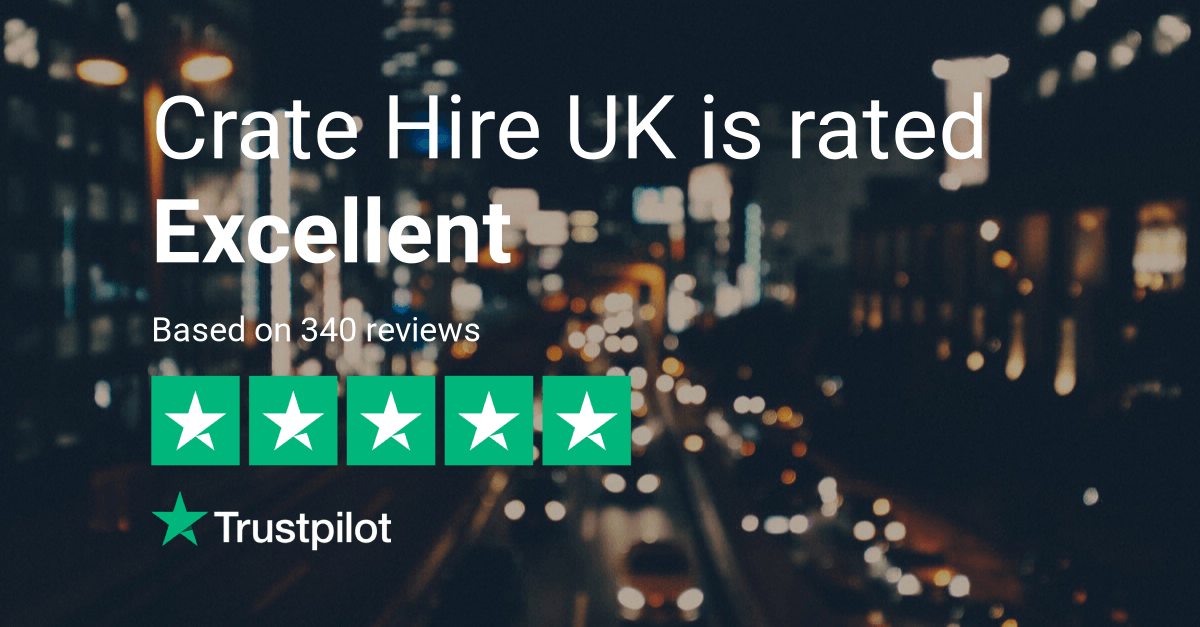 While we always strive towards providing high levels of customer service; the proof, is in the pudding and we are delighted that our rating on Trust Pilot is now five stars! This makes us the top-rated crate hire service provider in the UK according to the highly rated independent rating site, Trustpilot.
A 5-star rating is as good as it gets. We are delighted that you have taken the time to review us and rate us so highly. So, THANK YOU!
Fast Next Day Crates and Boxes
With seven depots across the UK, we can deliver your crates or boxes next day to anywhere in the country. If you would prefer to collect your packaging, then use our easy online click and collect service and collect your boxes within 30 minutes. With a large range of plastic moving crates, cardboard boxes and packaging we have everything you need to move and store. Making us the number one moving supply shop in the country.
Join thousands of customers who use our services to move and store their home and office easily.
If you've not used us before, head over to Trustpilot and look at our excellent reviews. In the meantime, if you have any questions or want to ask us anything about your order. Then please give us a call on 0845 835 4870 or contact us and we'd be delighted to help.
For tips and information on all things moving related, follow us on
Facebook, Linkedin or Twitter