Christmas Office Party Ideas & Planning Tips
Right about now thoughts in many companies are turning to the Christmas office party and this is especially true for those tasked with organising business based merriment. It's super difficult to please everyone, so when it comes to generating ideas go with your judgement but do make sure you get some feedback on your idea. Your idea of fun and even of entertainment might be radically different to that of your colleagues, so make sure you get other peoples opinions.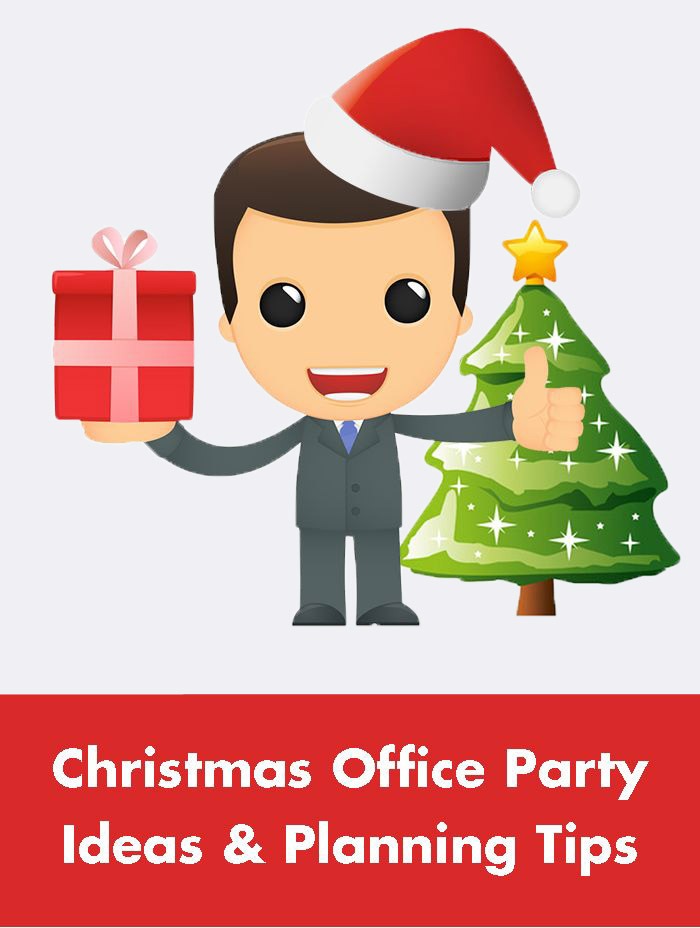 Remember though that the more feedback you get (and the more people involved in organising and decision making) then the more difficult it will be to reach a consensus. Keep those involved with decision making to a minimum and base your decisions on what the majority wants.
December usually passes by in a flash with companies busy trying to tie up business in time for the Christmas break. Whatever you do, do not leave planning your works office party until the last minute – this is a recipe for disaster. If you are holding the party outside of the office, as most companies do, you'll need to book whatever you wish to do well in advance, so as I write this at the end of October, if you still haven't arranged the Christmas do, get it sorted, now!
Arrange your party late and you risk your preferred choices being booked out and unavailable, leaving you with either midweek options, terrible times or even worse, you'll have to wait until the new year. I've known companies have a Christmas do at the beginning of March, festive huh?
Seriously though, leaving things to the last minute is not a good idea and sends your employees a message that you don't really care about them and regards them as an afterthought, it's meant to be the season of good will so do your best to make sure you aren't achieving just the opposite!
Office Party Planning Tips
Be thoroughly modern and crowd source ideas and suggestions for the office party from your staff.
Think of a theme and develop your party idea around that. For example, have you had particularly successful product or client account this year? Has there been a pervasive office in-joke?
Take note! No one wants their works Christmas do on a Tuesday in February, so whatever you do, book it early!
Be democratic and open this years office party up to employees and let them vote on a short list of options.
Remember that not everyone finds fancy dress fun. If fancy dress is involved, try not to make it compulsory.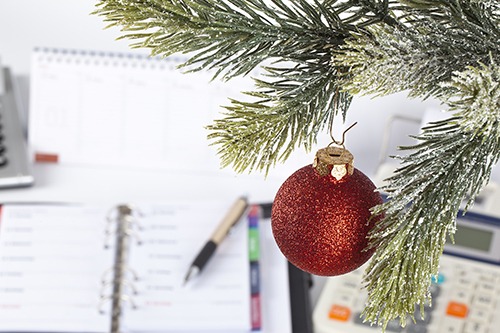 Office Party Theme Ideas
Casino Royale
Think sharp suits, evening gowns and glamour. Employees can try their luck at roulette or raise the stakes in a game of poker. Serve Champagne and canapes or take the lead from Vegas and really go to town with the glitz by making sure you've got over the top decoration and staging.
Medieval Times
Christmas is a time for indulgence and what could be more indulgent than attending a great feast? Medieval banquets usually include entertainment as well as food and drink, making this a great fun option that should be pretty simple to arrange.
Masquerade Ball
A masked ball can be a lot of fun, not only do your employees get to dress up, but choosing a Venetian style mask to hide behind can be a lot of fun. This theme lends itself well to dancing and quick ballroom dancing lesson (don't underestimate the popularity of TV shows like Strictly) will help loosen people up and get them in the party mood. Give prizes for the best/most elaborate/strangest masks.
Zombie Invasion
There are more and more experience companies that have popped up lately offering a live role play experience. Players are attacked by zombies and have to work together to defeat or get away from them. As well as dressing up (always fun), this sort of experience really gets the adrenalin pumping.
Hollywood Aftershow Party
Party goers can dress up as their favourite movie star or as paparazzi and get given access all areas or VIP passes. A movie related quiz or game would work really well and you could even present fun awards as part of the evening. Alternatively there are some swanky little cinemas that provide private screenings along with food, bar and at-your-seat waiter service – a real treat for film fans.
A Traditional Do
Invite your employee for turkey and all the trimmings at the local pub, pull crackers, wear daft paper hats and just spend the time eating, drinking and making merry the good old fashioned way. Tasteless Christmas jumpers optional!
For tips and information on all things moving related, follow us on
Facebook, Linkedin, Twitter or Google+