We all know that it's critical for websites to have a blog to facilitate the regular publication of high quality content. Not only does your blog content help to attract new customers to you, but it can help to establish your business as an authority, which is a key ranking signal that Google uses, so blogging also plays an integral role in SEO.
Knowing the reasons why you should have a blog however doesn't make coming up with blog content any easier! Blogs bring with them the challenge of having to find new things to write about, making research and ideas generation a crucial component of blogging.
Even the most seasoned business bloggers will be stuck for inspiration every now and again, and so this article looks at some blogging tips to help you get started writing a blog for your business, providing ideas for articles.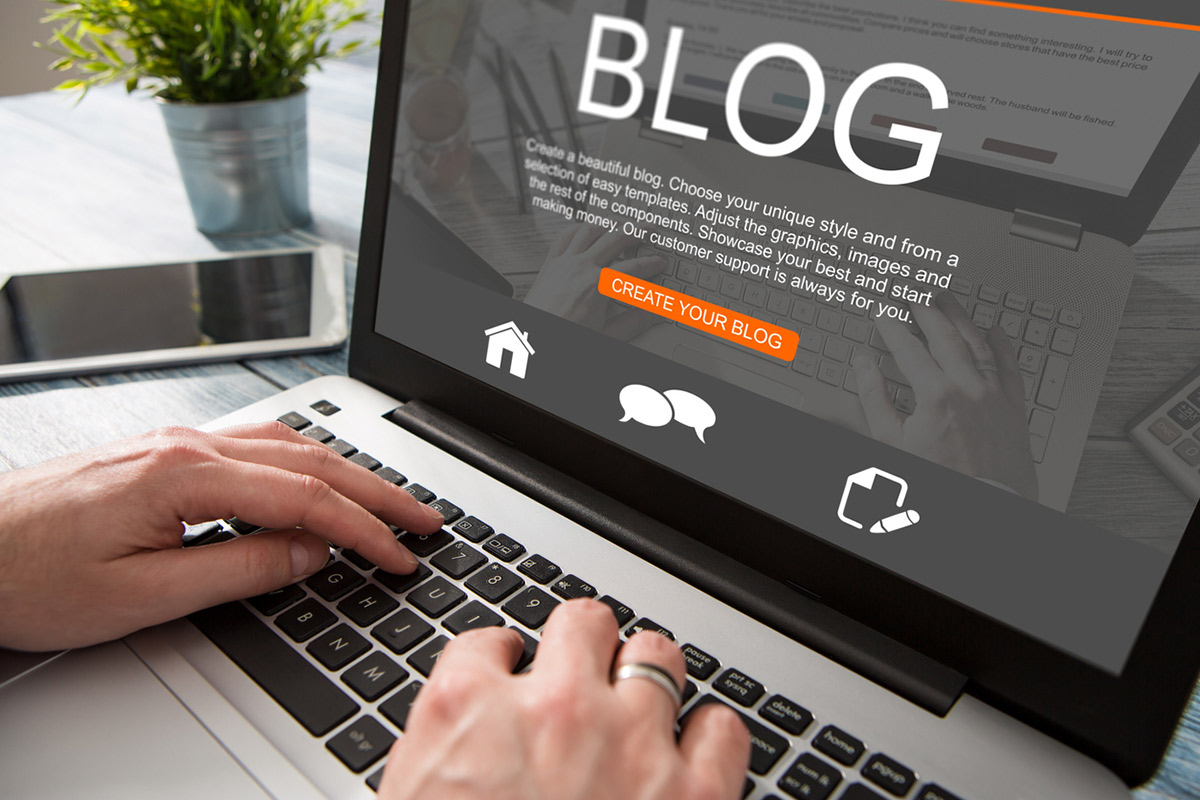 1. Cut Down On Spam With A Blog Commenting Plugin
Once your blog has established itself and is a few months old, you'll increasingly find it is targeted by spammers. Log in to your blogs control panel and in your 'pending' comments area you are likely to see endless comments from spammers hawking knock off designer gear, fake meds and all manner of scams.
Sadly, unless you pay for a tool such as Akismet, your 'pending' comments will just continue building making it necessary for you to spend time manually reviewing and deleting them. An alternative will allow you to keep comments on your site, but will radically cut down spam. Try implementing a system such as Disqus or Livefyre.
2. Answer Common Questions
Use your frequently asked questions page on your website as a starting point to explore specific areas of your business in greater detail. Create a blog article looking at one common question and this will provide your customers with more in depth knowledge and greater insight, this can also help in the decision-making process, directly influencing sales.
By answering customer questions and providing detailed related information, you are demonstrating expertise in any given area which is a great way of helping you to build authority in your niche.
3. Always Moderate Blog Comments
It is critical that you do not allow people to post blog comments live on your website without a manual approval process in place. Automatically allowing blog comments makes your blog a prime target for spammers, leading to low quality comments that have nothing to do with your content.
Not only does this make your blog worse form a readers point of view, but Google takes a very dim view of spam comments and you'll end up having your blog/website penalised by them!
4. Tell Customers Why They Should Buy/Use You!
Don't be afraid to sing your own praises! Sometimes, it can be difficult to get across your unique selling points that set you aside from the competition.
A blog post outlining your USP's is the ideal way to do this. Remember the stuffy mission statements of businesses in years gone by? Your core values and direction matter, so make sure you shout about the things that differentiate you.
5. But Don't Keep Saying The Same Thing
Don't use your blog as just another sales channel. Sure if you have special offers on, or if you introduce a new service your blog is a great way to publish information and spread awareness, but you need to keep your content varied and weighted towards providing relevant and interesting information as much as possible.
"Make sure your content is always varied, interesting and relevant"
Whilst your USP's are relevant, banging on about them over and over again isn't interesting and certainly won't help you engage with readers, so the trick is to keep your content varied.
6. Share Promotions & What's New
If you are an eCommerce business, then use your blog to let more people know about any discounts and promotions you might be running. If you've got a sale on, write a blog article telling people about it and highlight some of your sales deals in the post or if you have any live voucher codes, talk about them on your blog. Many people will search for voucher codes before buying from a business and what's more, the more blog content you have, the more often you can potentially appear in search results, providing you with more exposure.
Perhaps you've got a seasonal or a brand new collection you're promoting with a homepage banner and on social media? Why not also write a blog article telling people all about it?
7. Show Behind The Scenes
Customers love seeing behind the scenes of a business and getting to know the faces of the people that work there. In fact, research has shown that the "about us" or "team" pages are among the most visited pages on all commercial websites.
That's because knowing about the people behind the business builds trust, and makes people more likely to buy from you. So don't be afraid to share some insights into office life, your design or R&D processes and share some news about business awards, individual achievements or fundraising activities you're involved in.
For tips and information on all things moving related, follow us on
Facebook, Linkedin or Twitter