Crate Delivery & Collections During The Olympic Games
Crate Deliveries Going For A Gold
These extensive and costly measures have been designed to ensure all our customers can access crates and packaging for the 8 week period from the 23rd July 2012 to 14th September 2012, which is the time that we believe major disruption is likely to occur: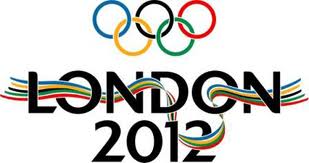 Our London Depots Beckton (E6) and Scrubs Lane (NW10) depots will be open, as required, between 04:00 and 22:00 hours in order to facilitate earlier/later deliveries and collections. Dedicated telephone numbers will be given to our clients on request prior to the Olympic period dates.
Whilst as normal, Crate Hire UK will be accepting requests for timed deliveries and collections within the affected area and will make our best endeavours to meet these requests, we cannot guarantee fulfilment of timed jobs, so for this period we will be abolishing timed charges within the London area. If your delivery or collection is vital to a specific time then please speak to a member of our customer services team when placing orders and they will do all they can to facilitate your request.
The mobile porter system we have had in place for the last two years will be expanded as necessary to ensure we spend the minimum amount of time on site so we can meet all of our clients' requests.
We will make available possible rendezvous locations in the field where cross docking of crates would be an option and our depots will be available at the weekends by prior arrangement with our customers to enable them to collect or return crates.
As a reflection of the additional costs we will incur in opening longer hours, delivering and collecting both early and late and lost revenue through not charging our normal timed charges, we will be increasing the central London charge from £15 to £35 for the 8 week period.
We will be increasing our packaging stock levels significantly in advance of the Olympic period to minimise the potential impact of problems getting stock from our suppliers and would urge all of our packaging customers to consider doing the same and ordering 3 months stock in June.  We are happy to discuss payment options to support our customers who have the space to bulk buy.
GO TEAM GB!

If you wish to discuss your crate hire or packaging requirements during the Olympic period please contact us on 0845 835 4870 or email [email protected].
For tips and information on all things moving related, follow us on Facebook, Linkedin or Twitter