Spring is the time of year when many of us are thinking about sprucing up our homes, with Easter statistically providing to be the most popular time of the year for a bit of DIY. If you're lacking inspiration or looking for some fresh ideas, here we share some of the biggest interior design and home décor trends of 2022 with you.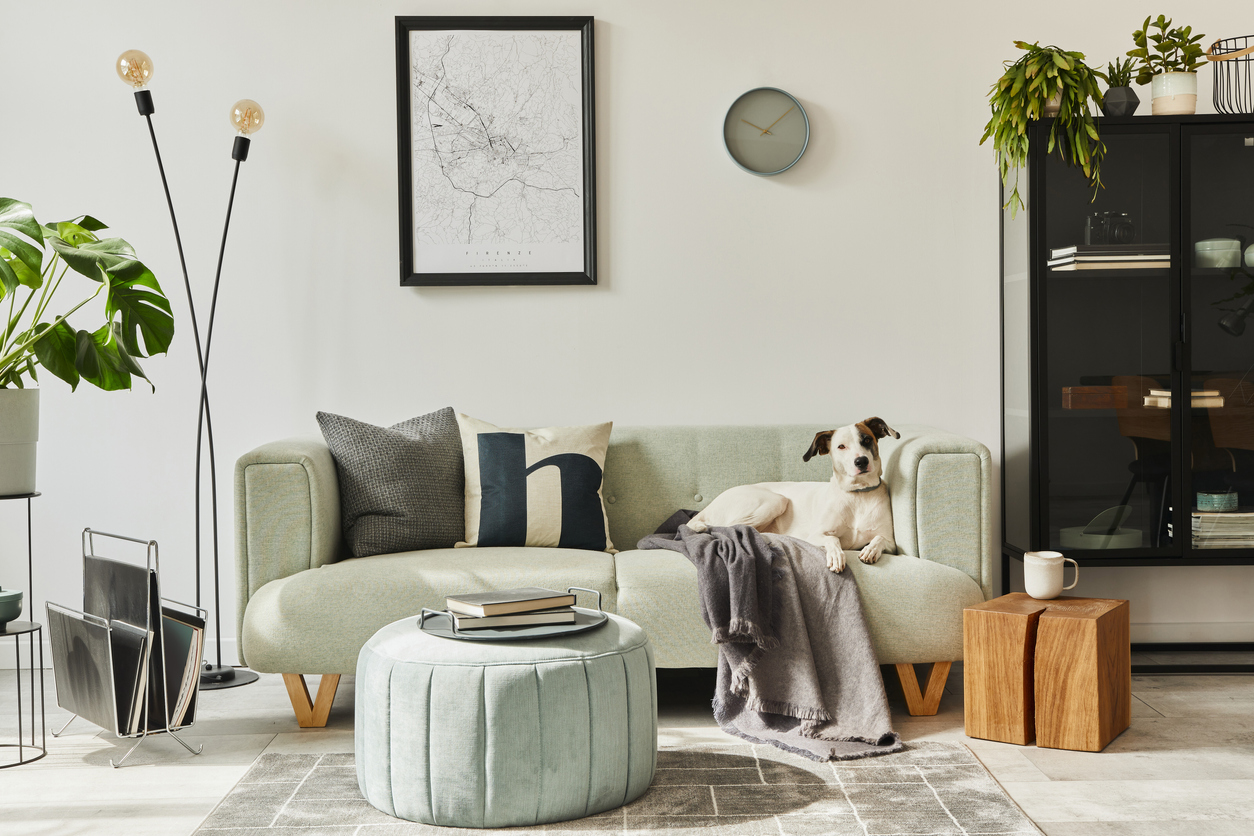 You don't have to be the type of person who eagerly awaits the annual announcement from Pantone about their chosen colour of the year to want a home interior that's on-trend. Of course, you don't need to chase trends in order to give your home a fresh new look, but knowing what the latest trends are can be a great help when it comes to finding some inspiration.
From the glossy covers of Vogue to Country Living, we've scoured magazines and the internet to find the hottest interior trends for 2022…
Illuminated thinking
House Beautiful claims that statement lighting is the way to go in 2022. Think upcycled, oversized industrial cage lampshades, quirky colourful animal-shaped table lamps and big, bright, highly patterned pendant lampshades with lots of embellishments.
Etsy trend expert Dayna Isom Johnson, says; "On Etsy, we've seen a 344% increase in searches for 70s lighting, a 27% increase in searches for sculptural or decorative lighting, a 25% increase in searches for vintage lighting, and a 22% increase in searches for colourful lighting."
Lighting is probably one of the easiest ways to update a room and if you're savvy, sourcing reclaimed fittings or scouring places like TK Maxx, Etsy and eBay could land you with some outlandish, statement lighting that will provide a room with a new look with very little effort.
Earthy colours & interesting textures
According to Vogue, in 2022 neutrals are taking more of a back seat to be replaced with earthier tones. Think 40 shades of brown, from burnt amber to cognac, and you can't go far wrong. We'd recommend avoiding painting rooms in anything but the palest of brown, and instead use browns and other contrasting earthy tones to accessorise.
Also according to Vogue, this year think less about colour and more about adding interest through textures and layers. When you're opting for a more muted colour-palette, and are for example, sticking to browns and earthy tones, creating dram and interest can be done through the use of different textures. Think velvet, mohair and bold patterns.
Regardless of your design ethos, an earthy colour palette can be a great start to following biophilic design principles, which helps to create more balanced energy in the home, whilst different textures will help to make a room more of a sensory experience.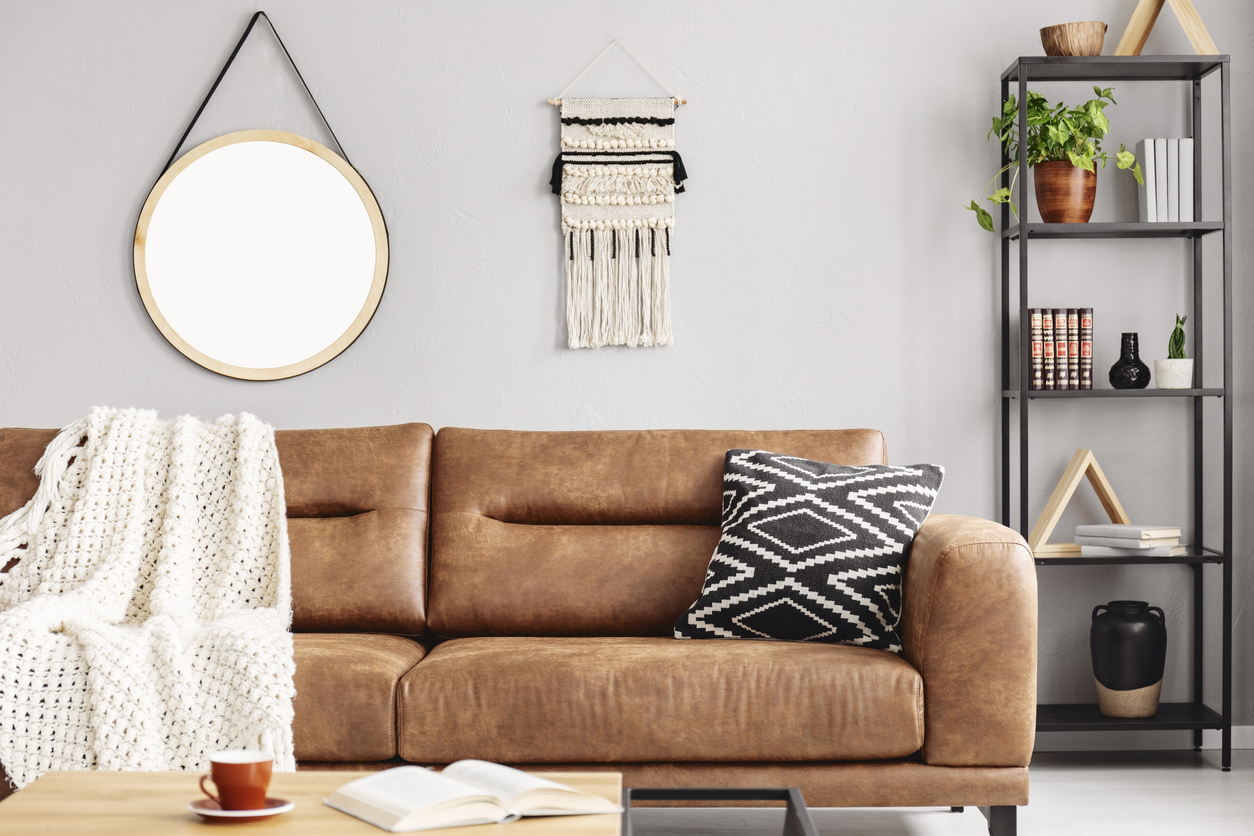 It's groovy baby
Designers are increasingly looking backwards for design cues, take for example the trend for macrame accessories that's been dominating the homes of Millennials for the past couple of years, last seen back in the 1970's.
The 60's and 70's revival continues this year with not only the choice of bold retro inspired patterns in home furnishings, but in the use of statement colour palettes, incorporating shades of green, brown and orange. Avocado bathroom suite anyone?
Upcycling and sustainability
Mindfulness is a trend that translates through to the home and together with a move towards more sustainable living, this translates into repurposing and upcycling.
Homeowners will take on more DIY tasks, rescuing old and unloved furniture, sanding down, repainting and even repurposing are all hotter than ever this year.
Take a look at some of the amazing upcycling projects taken on my Populuxe or have a look on Instagram at some of the many homewares that makers are creating, everything from Terrazzo pots to garden furniture made from upcycled palettes.
Take on the traditional
Good Housekeeping magazine a return to traditional interior design elements. With so much change in the world and as economic uncertainty continues, it could be seen as comforting to return to more traditional design roots in the home.
Classic furniture styles never go out of style. Consider the classic shape of the iconic Chesterfield sofa which can be easily brought up to date by choosing a contemporary fabric, colour and/or pattern. Even better than choosing classic furniture styles, go one step further and choose instead to buy vintage furniture.
Whatever your interior style, if you're refurbishing your home, hiring crates from us could make the task much easier. Our large sturdy crates come fully constructed and include lids which means they can easily be stacked to save space whilst you get on with your refurbishment project.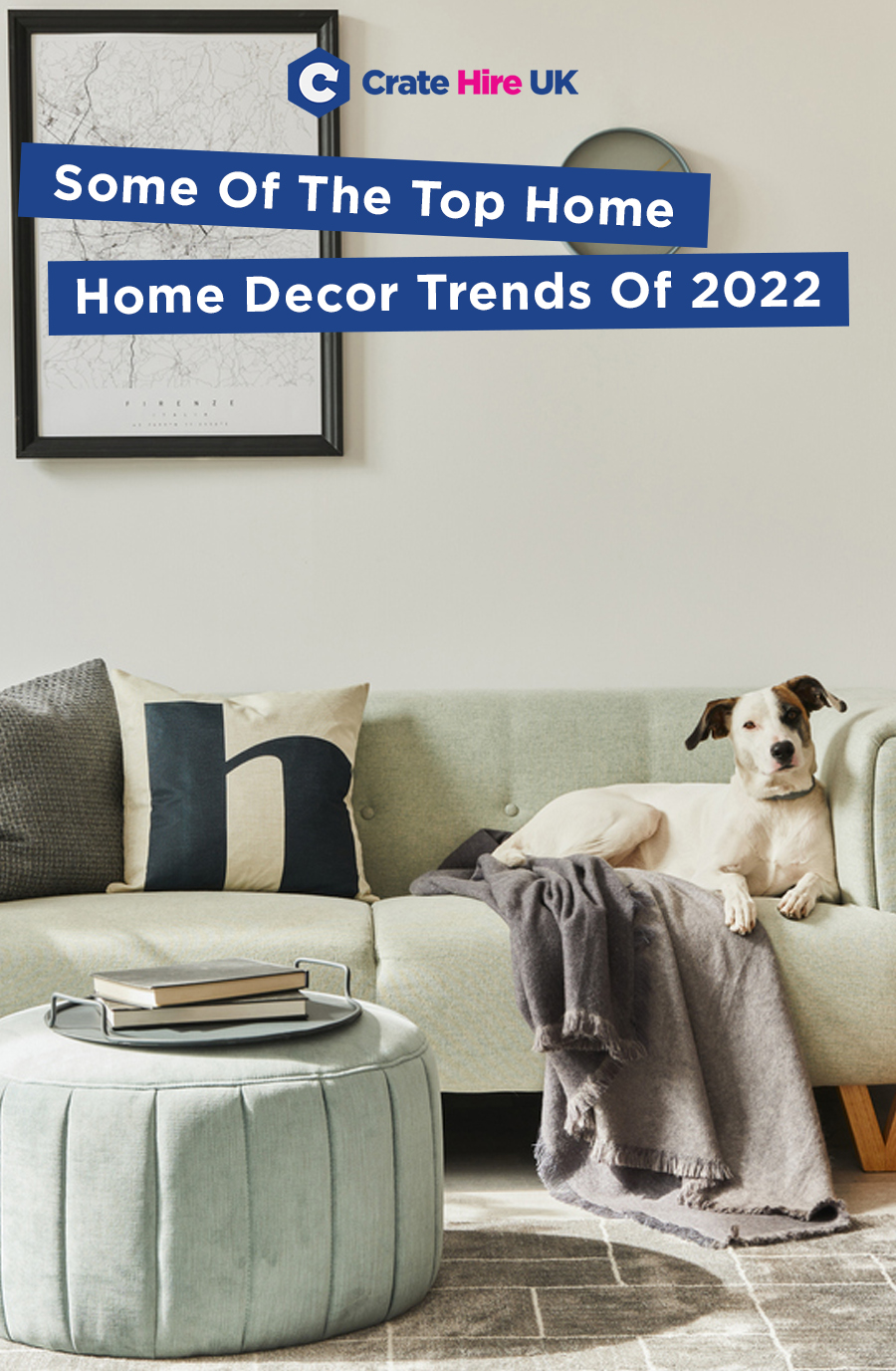 For tips and information on all things moving related, follow us on
Facebook, Linkedin, Twitter or Pinterest